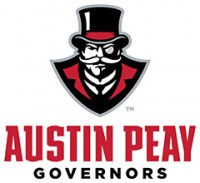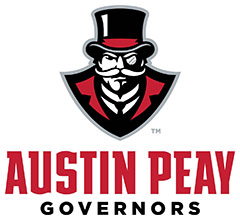 Clarksville, TN – Austin Peay State University (APSU) Vice President and Athletics Director Gerald Harrison announced staff promotions for three members of the Governors athletics department staff, Friday.
Tara Patterson, a member of the athletics department since 1996, is now Associate Director of Athletics overseeing compliance and regulatory affairs. Emily Smith, who joined the department in 2021, has been elevated to Senior Associate Director of Athletics and oversees athletics department's administration, and serves as Chief of Staff.
In addition to the two changes to the senior staff, Harrison announced that Michelle Malloy has been promoted to associate athletics trainer.
"I am excited to have the opportunity to promote these champions for the student-athlete experience," said Harrison. "These individuals continue to work tirelessly in support of the 'Total Gov Concept' and share my energy for further advancing our athletics department. Tara, Emily and Michelle represent some of the best and the brightest I have had the pleasure to work with and I look forward to them continuing to grow professionally, while supporting our mission."
Patterson began her Austin Peay State University career in July 1996 as the assistant to the ticket and business manager before being named interim compliance coordinator in September 2003. Later that year she became the department's compliance coordinator. Harrison promoted her to assistant director of athletics for compliance soon after his arrival in 2018.
Patterson is responsible for maintaining APSU's NCAA compliance program, providing rules education and interpretations of NCAA legislation, continued development of policies and procedures for NCAA rules compliance, and monitoring and enforcement of institutional, conference and NCAA rules. In addition, she oversees the Governors soccer and track and field programs.
Smith joined the Austin Peay State University athletics department in 2021 and oversees the department's overall administration and serve as special assistant to Harrison. She will direct special departmental projects, plan internal and external events, plan personal and professional development opportunities, and create programming to monitor and enhance APSU's culture. Smith also has oversight of the APSU women's basketball program and spirit squads.
Malloy joined Austin Peay State University this summer after seasons at Houston. She oversees the APSU soccer and women's basketball teams.
In that role, Malloy provides assessment, treatment, and rehabilitation for athletic injuries throughout the year.