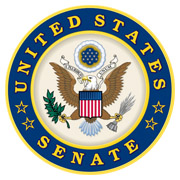 Washington, D.C. – For two years, President Joe Biden's open border policies have emboldened the cartels and caused human trafficking to grow into a $13 billion industry, with criminal cartels earning up to $14 million every day.
Last year alone, law enforcement seized over 14,000 pounds of fentanyl at the border, enough to kill over 3.3 billion people. We cannot continue to incentivize this blatant criminal activity.
This week, I introduced the Stop Taxpayer Funding of Traffickers Act to make sure that hardworking American taxpayers – already crushed by inflation – are not forced to fund the lifestyles of offenders who are making our country more dangerous.
Weekly Rundown
There is work to be done to put an end to human and sex trafficking and support the ongoing fight for freedom at home and abroad. Protecting human rights has long been a priority for me – from passing bipartisan legislation to protect the Hong Kong freedom fighters to ensuring citizens under totalitarian regimes have access to the internet and ending child exploitation. I look forward to continuing my work on this important issue as the Ranking Member of the Senate Human Rights Subcommittee.
Last Congress, Senator Blumenthal and I introduced the Kids Online Safety Act to provide kids and parents with the tools and transparency they need to stay safe. This bill requires social media companies to make their platforms safer by default. It also requires independent audits to ensure that these companies are truly addressing risks to kids and teens. This week, I spoke in the Senate Judiciary Committee about the importance of passing this legislation quickly.
Another great Tennessee Tuesday is in the books! Senator Hagerty and I especially enjoyed welcoming the Shelby County Commissioners and Secretary of State Tre Hargett this week. Remember, sign up to join us at Tennessee Tuesday in Washington every Tuesday the Senate is in session.
Marsha's Roundup
ICYMI
During a Senate Judiciary Committee hearing, I informed Michael Delaney that I will not support his nomination to be United States Circuit Judge for the First Circuit. His treatment of a young sexual assault survivor is unacceptable and unquestionably disqualifies him.
You can register for a Capitol tour using the Capitol Visitor Center portal.
Is there something you want to see in the Blackburn Report? Email my office to share!