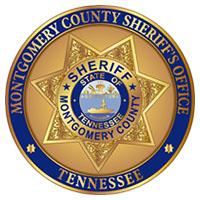 Montgomery County, TN – The Montgomery County Sheriff's Office (MCSO) reports that the suspect in a vehicle pursuit on Wednesday, February 22nd, 2023, has been identified.
The pursuit which began in Stewart County ended on South Liberty Church Road in Montgomery County, TN. The suspect fled on foot from the scene.
Investigators with the 19th Judicial Drug Task Force have identified Thomas Demarco Booker, age 35, as the suspect in this incident.
Warrants have been issued for the Manufacture, Delivery, Sale, or Possession of Methamphetamines, 3 Counts of Possession of a Controlled Substance for Resale, Simple Possession of Marijuana, Evading Arrest in a Motor Vehicle, Evading Arrest, Violation of a Drug Free School Zone, and Unlawful Drug Paraphernalia.
Booker may be in the Nashville or Joelton, TN area. If anyone has any information on his whereabouts you can contact the Montgomery County Sheriff's Office at 931.648.0611 Ext. 13209 (Warrants Division) or Ext. 0 if after normal business hours.
You may also submit a tip at www.mcsotn.org or by using our MOCOINFO App.
This is still an active and ongoing investigation, and no other information is available at this time.