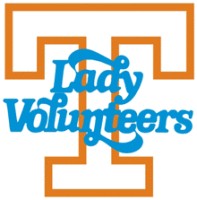 Knoxville, TN – The Tennessee Lady Vols basketball team led by as many as 10 points in the first quarter, but No. 1 South Carolina bounced back and staved off a second-half rally to earn a 73-60 victory Thursday night at Thompson-Boling Arena.

Senior Rickea Jackson was the top scorer for Tennessee (20-10, 12-3 SEC) with 21 points and five rebounds. Fellow senior Jordan Horston turned in a double-double with 14 points and 11 rebounds, and sophomore Karoline Striplin also had a double-digit outing with 11 points on the night.

Unbeaten South Carolina (28-0, 15-0 SEC), which won its 34th straight contest, was led by Zia Cooke with 19 points. Brea Beal posted a double-double with 11 points and 11 rebounds, and Kierra Fletcher and Aliyah Boston had 15 and 11 points, respectively.
Jackson scored the first bucket of the game on a driving layup, and Tennessee held South Carolina without a point for nearly two minutes before Boston scored on back-to-back plays to give USC a 4-2 lead with 7:47 on the clock. Horston knotted it up on the next possession for the first of four ties before UT reclaimed the lead at 10-8 a minute and a half later off a pair of free throws by Jackson.
The Gamecocks responded with a layup on the other end, but Jillian Hollingshead hit a jumper that set off a 9-0 run, putting the Lady Vols on top 19-10 at the end of one.

Raven Johnson converted on a three-point play on South Carolina's first possession of the second quarter, and Kamilla Cardoso followed it up with a layup to pull the Gamecocks within four by the 9:15 mark. Striplin and Jackson combined for four quick points to kick off a 7-1 Lady Vol run capped off by a trey from Jordan Walker that put UT ahead 26-16 with 6:37 left in the half.
Cooke responded with eight straight points to jumpstart a 17-0 run that sent the Gamecocks ahead 33-26 with 33 seconds left in the half. Striplin ended the drought for Tennessee with a three before the buzzer to send the game into halftime with South Carolina leading 33-29.

The Gamecocks stretched their lead to eight before Horston scored UT's first points of the second half with a jumper at the 8:17 mark. Jackson followed that with a pair of free throws on the next play to trim USC's margin down to four, but South Carolina answered with a 9-0 run to go up 46-33 with 5:37 to go in the third.
Horston ended the Tennessee skid with a layup as she and Jackson combined for eight straight points to move the Lady Vols within 10 with just over three minutes left in the third. USC closed out the period with an 8-0 run to take a 59-41 advantage into the final stanza.

Striplin knocked down her second trey of the game to kick off the fourth, and Jackson added a layup on the next play to pull UT within 13. Victaria Saxton hit a pair of free throws on the other end, but Jackson and Striplin scored five quick points to cut South Carolina's advantage to 10 with 7:55 left in the game.

USC maintained its 10-point lead until consecutive buckets by Tess Darby and Hollingshead pulled UT within eight at 65-57 by the 4:14 media timeout. Tennessee stayed within single digits through the 4:14 mark, but a 6-0 USC run put the game out of reach.
First Quarter Lockdown
Tennessee held South Carolina to just 10 first-quarter points, the fewest points USC has posted in any quarter this season. Prior to this game, the Gamecocks had been held under 15 points in just 16 of 108 quarters played this season, with the fewest being 11 against Ole Miss on February 19th.
Double-Double No. 20
Jordan Horston recorded her seventh double-double of the season, tallying 14 points and 11 rebounds vs. South Carolina. She now has 20 for her career and is tied at No. 17 among women's players in UT history. She has more than any true guard to ever play for the UT Lady Vols.
Striplin Sniping
Karoline Striplin drained a career-best three treys against South Carolina en route to 11 points. Previously, she had never hit more than one three in a game. The performance marks her third double-digit outing of the season and second during SEC play.
Big Game Jordy
Jordan Horston carded her seventh double-double of the season, tallying 14 points and 11 rebounds against USC. Four of those seven double-doubles have come against ranked opponents, and she is averaging 19.5 ppg. and 9.2 rpg. against top-25 teams.
Count On 'Kea
With 21 points against South Carolina, Rickea Jackson logged her fifth straight game with 20+ points, 13th of the season and the 10th in SEC play. She also notched her 26th double-digit effort of 2022-23, the 14th time against an SEC opponent.
Opening Statement…
"It was a great atmosphere, and obviously, a fun game to be a part of. I thought our team battled but just had a few breakdowns. Obviously, South Carolina is… They're loaded. No one has been able to crack them this year. I think what they were able to do today was be consistent with what they've done well. They do a great job on the boards, they get the ball inside, they were able to make some threes today – especially in the third quarter that I thought really helped their run. But, you know, I think we can learn from this, I really do. I liked our effort, and we want to build on that and just try to find a way to make a few less mistakes the next time out."
On the breakdowns in the second quarter…
"Obviously, you look, it's twofold and it's all related. We gave up too many points, and we didn't score enough. It's related. You give up a bucket, you're not pushing in transition. You don't get the score, so you don't get set defensively. It all works together, and I think because of that, we lost our pace a little bit in the second quarter. Then, we had a few offensive boards, and we looked so excited to get them that we just threw the ball over the basket. So you've got to be able to settle, focus and finish in those moments. When I talk about cleaning up mistakes, that's part of it. (When) you get layups, you get shots around the basket, and you've got to make them. In a game like this, you've got to make them."
On the rebounding differential…
"We had some schematic issues there in the first half when you're sagging off of folks, which we were doing. You're maybe not guarding them as tight and then unfortunately, we weren't boxing them out, because we weren't there on them. We did a better job as the game went on with that. We had some opportunities to have a few more boxouts, missed them, and then they just went and got somewhere there wasn't a whole lot we could do about it. I do think we left some out there on the offensive end for us. Rickea (Jackson) mentioned it a little bit, being able to have a little bit more effort. We will look at that with our team and see if we can find a few more on the offensive end for us."
Next Up For UT Women's Basketball
The Tennessee Lady Vols basketball team will close out the regular season on the road on Sunday, traveling to Kentucky for a 1:00pm CT matchup that will be broadcast on SEC Network.