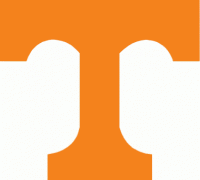 Lexington, KY – The Tennessee Lady Vols basketball team cruised to an 83-63 victory over Kentucky to wrap up the regular season on Sunday in Memorial Gymnasium.

Tennessee (21-10, 13-3 SEC), which picked up its first win in Lexington since 2017 and first victory at Memorial since 2015, finished with its highest conference win total since going 15-1 in 2014-15. The Big Orange closed the regular season by winning four of their last five.

Senior Rickea Jackson was the top scorer for UT with 21 points and seven rebounds. Sophomore Jillian Hollingshead had a strong outing with 15 points on 88-percent shooting from the floor, and sophomore Karoline Striplin and graduate Jordan Walker were also in double figures, finishing with 12 and 10, respectively. Senior Jasmine Powell led the team in assists, dishing out a season-high-tying eight.
Maddie Scherr turned in a game-high 27 points to lead UK (10-18, 2-14 SEC), while Robyn Benton managed 17, and Jada Walker posted 10 on the day.
Striplin had the hot hand to start the game, scoring the first seven points of a 13-0 UT run spanning the initial four minutes and 29 seconds. Scherr converted on a layup to get the Wildcats on the board at the 5:31 mark, but back-to-back fast-break layups by Jordan Horston and Walker had the Lady Vols on top 17-2 with 4:39 to go in the first.
Benton knocked down a three on UK's next possession, and UT responded with six straight points to go up 18 before a 10-0 run had the Wildcats back within eight with less than a minute to go in the opening quarter. Hollingshead got off the last shot of the period, hitting a 10-foot jumper to give UT a 25-15 lead at the end of one.

Benton drained a long-range two on Kentucky's first possession of the second period, but Tess Darby answered with a trey on the other end, and the game became a back-and-forth affair through the media timeout, where UT held a 35-25 lead. Walker drained a three coming out of the break, and Powell found Hollingshead breaking to the basket on the next play to give the UT Lady Vols a 40-25 advantage with 3:45 left in the half.
Kentucky responded by whittling the deficit down to within 13 in the closing minutes, but an old-fashioned three-point play by Jackson sent the game into halftime with UT leading 45-28.

Jada Walker opened the scoring in the second half with a layup to pull UK within 15, but Tennessee responded with six straight points to force a Kentucky timeout with 7:21 on the clock. A layup by Jackson stretched UT's run to 8-0 following the timeout before Scherr ended the skid for the Wildcats and made the score 53-32 at the 6:08 mark.

Two and a half minutes later, the Lady Vols were up 25 off back-to-back baskets by Jackson and Powell. Scherr responded with a three-point play, but Tennessee outscored the Wildcats 9-4 over the last three minutes to take a 68-41 lead into the fourth quarter.

Jackson found Horston on the fast break to extend UT's lead to 29 at the outset of the fourth, but Scherr scored seven straight points to jumpstart a 17-4 run that pulled the Wildcats back within 16 with 3:30 to go in the game. Hollingshead ended the drought with a jumper and scored three consecutive buckets as UT went on to outscore the Wildcats 9-5 in the final minutes to take an 83-63 win on the road.
Count On 'Kea
With 21 points at Kentucky, Rickea Jackson logged her sixth straight game with 20+ points, 14th of the season and the 11th in SEC play. She also notched her 27th double-digit effort of 2022-23, the 15th time against an SEC opponent. She ties Sheila Collins and Tanya Haave at ninth all-time in career (14) and season (14) games of 20+ points.
Striplin Finding Her Stride
Karoline Striplin posted her second double-digit outing in as many contests, recording 12 points at Kentucky on Sunday and 11 points against South Carolina the previous Thursday. It marks her fourth 10+ performance of the season and third in SEC play.
Everybody Dishing
Tennessee recorded a season-high-tying 26 assists against Kentucky with eight different Lady Vols contributing at least one. UT produced 26 assists on two other occasions this season, first against Eastern Kentucky on Nov. 26 and again against Alabama on January 1st. The Big Orange has now tallied 20 or more assists eight times this season.
Horston Into Career Assists Top 10
With her first assist vs. Kentucky, Jordan Horston moved into the Lady Vol career assists top 10. She finished the day with six dimes, moving her four-year tally to 434 and elevating her past Kristen "Ace" Clement (429) into the No. 10 spot on the list. Dena Head (439) and Michelle Marciniak (449) are next up the list at No. 9 and No. 8, respectively.
Scoring Points In Bunches
With 83 points in the regular-season finale, the Lady Vols have scored at least 83 in five of their past six contests. During that stretch, UT's average is 81.5 per contest.
Dropping 20 In Multiple Quarters
Tennessee turned in three quarters vs. Kentucky on Sunday with 20+ points, marking the fourth time in the past five contests it has done so. UT had three periods each vs. Vanderbilt, Arkansas, and Auburn where it scored at least 20, and accomplished that feat In the first, second, and third vs. the Wildcats on Sunday.
Next Up For UT Women's Basketball
The Tennessee Lady Vols basketball team will head to the SEC Tournament at Bon Secours Wellness Arena in Greenville, South Carolina next week. Tennessee will enter as the No. 3 seed and receive a double-bye, playing the winner of Second Round Game 6 in the late contest on Friday, March 3rd.