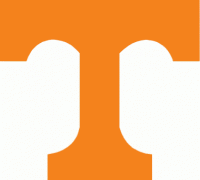 Greenville, SC – The Tennessee Lady Vols basketball team erased a 17-point second-quarter deficit to take a 69-67 victory over 4/3 LSU in Bon Secours Wellness Arena on Saturday night and advance to the program's first SEC Championship appearance since 2015.
No. 3 seed Tennessee trailed by 14 at the half and fell behind by 16 in the early going of the third quarter, but the Big Orange stormed back by outscoring the No. 2 Tigers 43-27 in the second half to pick up the signature win of the 2022-23 campaign.

Senior Rickea Jackson was UT's (23-10, 13-3 SEC) leading scorer, posting a double-double with 26 points and 10 rebounds. Fellow senior Jordan Horston also had a double-double with 17 points and 10 rebounds. Sophomore Jillian Hollingshead and junior Tess Darby each had productive performances as well, finishing with 11 and 10 points, respectively.
LSU (28-2, 15-1 SEC) was led by Angel Reese who recorded a double-double with 22 points and 11 rebounds. Alexis Morris also was a top producer with 20 points.
The Tigers came out hot with an 8-1 run before Jackson converted on a three-point play at the 6:20 mark to pull UT within four. LSU went up eight again off back-to-back buckets by Reese, and UT didn't allow the deficit to grow until the 3:37 mark when Reese hit a layup to set off an 8-0 run that had the Tigers on top 22-8 with just over a minute to go in the first. Jackson ended the drought for the Lady Vols with a 10-foot jumper, sending the game into the second period with the Tigers leading 22-10.
LSU started the second by sinking threes on consecutive plays to go up by 17 with 8:29 to go in the first half. Following a timeout,
Karoline Striplin
and Jackson produced an 8-2 run that had the Lady Vols within 11 two minutes later.
Morris responded with four quick points to stretch the Tigers' lead back to 15 with 4:33 to go. Tess Darby drained a three to cut it back to 12 at 35-23, but LSU bounced back to lead by 16 in the final seconds until Jackson hit a contested jumper just before buzzer to set the halftime score at 40-26.
Both teams scored on their first possessions of the second half, but Tennessee forced a stop on LSU's second possession, and Darby knocked down a three in transition to whittle LSU's advantage down to 11 and give the Lady Vols some momentum.
By the media timeout, UT had pulled within nine at 44-35 off back-to-back jumpers by Horston. Darby was fouled on a 3-pointer following the timeout and hit all three free throws, narrowing the gap to six with 4:23 to go in the third. The Tigers managed one point from the free-throw line, but Tennessee held them without a field goal for more than six minutes while pulling within three points at 45-42 with 2:26 remaining in the third.
Reese responded for LSU, rattling off six straight points, but a three-point play by Hollingshead with just under a minute on the clock sent the game into the fourth quarter with UT trailing by four at 51-47.

The teams traded buckets to start the final period until Jackson found Horston on the fast break to pull UT within two, then Jackson tied it up at 56-all with a jumper with 6:41 to play. Sa'Myah Smith put the Tigers back up by two 20 seconds later, but Horston scored back-to-back baskets to give Tennessee its first lead of the game at 60-58 at the 5:11 mark.
Reese tied it up once more, but Jackson and Horston combined for four quick points to move the Big Orange ahead 64-40 with 3:46 to play. Morris inched LSU back within one on three occasions, but the Tigers never recovered the lead as Tennessee went on to win 69-67.