Clarksville, TN – Every week, Clarksville Online will be bringing you pets from different rescue organizations that are in need of a good home in Clarksville-Montgomery County and surrounding areas. This week's pets are for the week of March 6th, 2023.
Dogs and cats of all ages, breeds, and sizes are available through area animal rescues and shelters, as well as opportunities to help homeless animals through foster programs, donations, and help with fundraisers and other family-friendly activities.
Contact a rescue near you to learn more.
Montgomery County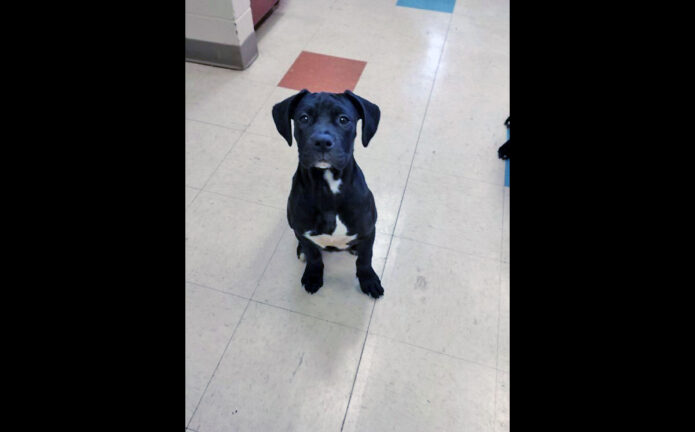 Shelly is a young female Black Labrador Retriever mix. She is vetted and will be spayed before heading home. She is a sweet pup looking for her forever home. Come meet this girl, take her for a walk, and fall in love with your new best friend!! For more extensive details MCACC will be glad to answer your questions.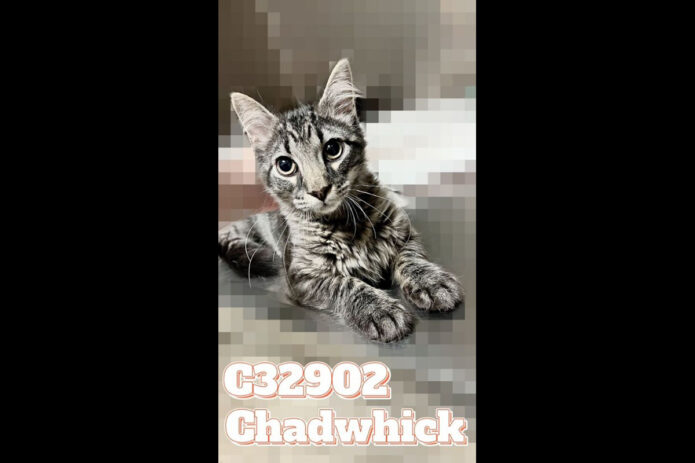 Chadwhick is a young medium size male Domestic Longhair cat. He is litter trained, fully vetted and will be neutered before he heads to his forever family. He is a very stunning cat and would make a wonderful companion.
Find them both at Montgomery County Animal Care and Control, 616 North Spring Street, 931.648.5750, www.facebook.com/MontgomeryCountyAdoptionServices
Finders Keepers Cat Rescue
Mama Joyce & Steve are domestic shorthair mixes. They are fully vetted, spayed/neutered, and litter trained. Joyce is a very dedicated mama to her remaining kitten Steve and they are a bonded pair so they need to find a family very happy to accept both these beauties.
This duo can be found through the Finders Keepers Cat Rescue, message them on FB or www.petfinder.com/member/us/tclarksville/finders-keepers-cat-rescue-tn984/ or email finderskeeperscatrescue@gmail.com
Cat Adoption Team of Stewart County (CATS)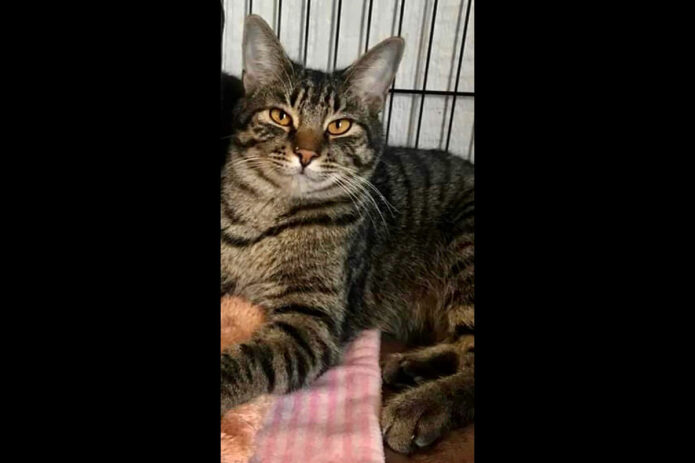 Carter is a large, one-year-old charming cat with bright gold eyes.! He is fully vetted, FELV/FIV neg, deworming, on flea and tick prevention, litter trained, and neutered. Carter is a very sweet, affectionate boy! He loves other cats, especially kittens.
He loves playing with the kittens in the rescue. He has perfect house manners and is an INDOOR CAT only. Come love on this sweet guy! He will make a wonderful addition to your family.
He can be found through the Cat Adoption Team (CATS). Contact Susan at 931.305.8212 text or leave a message or message through their FaceBook page www.facebook.com/CatAdoptionTeamOfStewartCountyCATS
Stewart County Faithful Friends Animal Rescue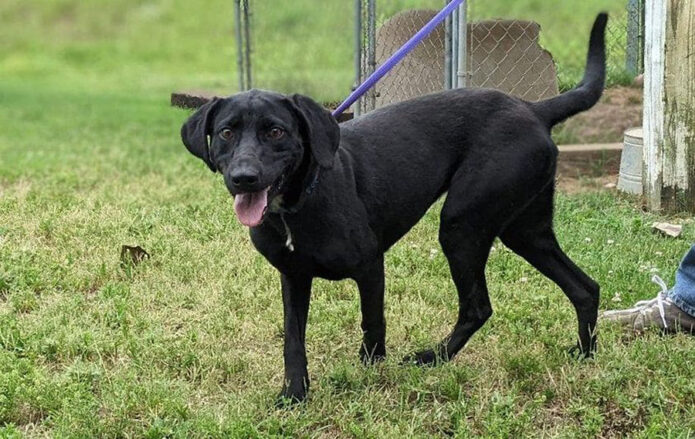 Shamrock is looking for her forever family! She is a little over a year and a half old Lab mix, fully vetted and spayed! She enjoys swimming, jogging, and all outdoor adventures! Shamrock is very smart and will be very easy to train. She will need a strong adopter who will work on her indoor training, set boundaries, and help her thrive.
She is good with other dogs and would enjoy a big backyard, lots of toys, and even a confident canine buddy to help her become her best self!! This sweet girl just wants a chance to show you how much love she has to give! As a bonus, Shamrocks adoption fees have already been sponsored!!!
If you think she will be a great addition please come meet her through Stewart County Faithful Friends Animal Rescue, 931.627.1459, www.facebook.com/scffar2010
Companion Pet Rescue of Middle Tennessee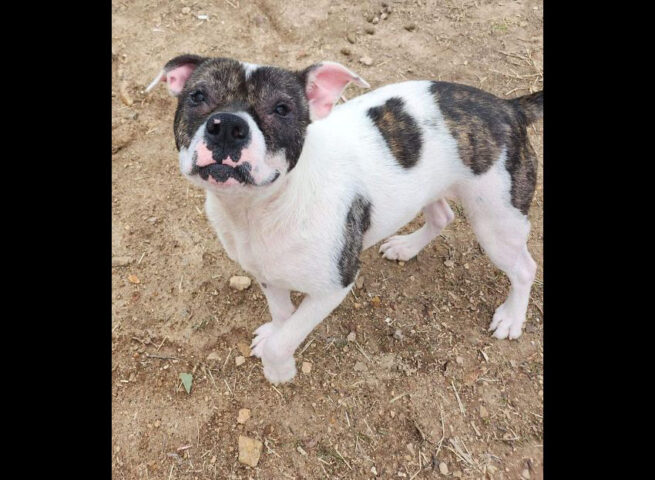 Jupiter is a young female Pit Bull Terrier mix. She is spayed, fully vetted, and house-trained. She would do best as the only pet but does enjoy the company of children. She is a special needs little gal, her coat was in rough shape when she was found and the rescue has nursed her back to health.
She is now Heartworm negative, her coat is filling in nicely, she had her eye surgeries, and will need to be on a special diet for her allergies which are being managed with specific food and allergy shots. This might sound like a lot but this sweetheart has gone through so much and still has maintained her delightful disposition that she deserves to be with her own family.
Jupiter can be found through Companion Pet Rescue of Middle Tennessee, 615.260.8473, or www.facebook.com/companionpetrescueofmiddletennessee/
Two Ladies Caring Dog Rescue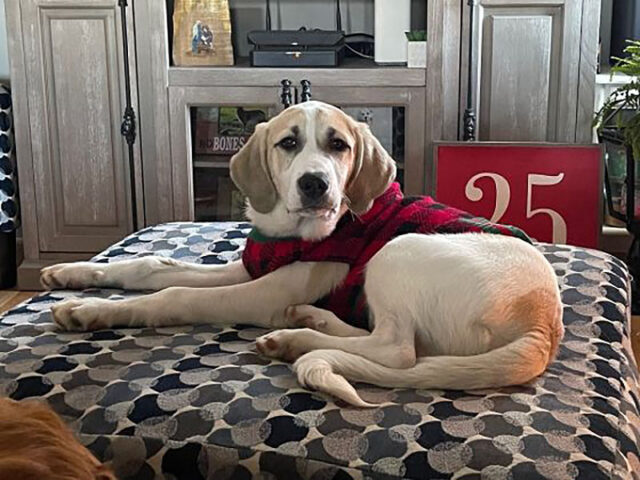 Duke (Sleepy) is an 8-month-old male old Great Pyrenees mix. He is playful and friendly. Duke is fully vetted, house-trained, and good with other dogs and children. He is also microchipped and when it is time to get him neutered the rescue will pay to have it done at their vet.
If you choose another vet you will get reimbursed 50.00. Duke is currently enrolled in a 6-week obedience class, is on week 3 and the class is free for his adopters to complete the 6 weeks. Great opportunity to create strong bonds with him.
For more details and information you can find him through Two Ladies Caring Dog Rescue, 931.217.1587, www.petfinder.com/shelters/TN505.html
Sagley's Biker Bully Farm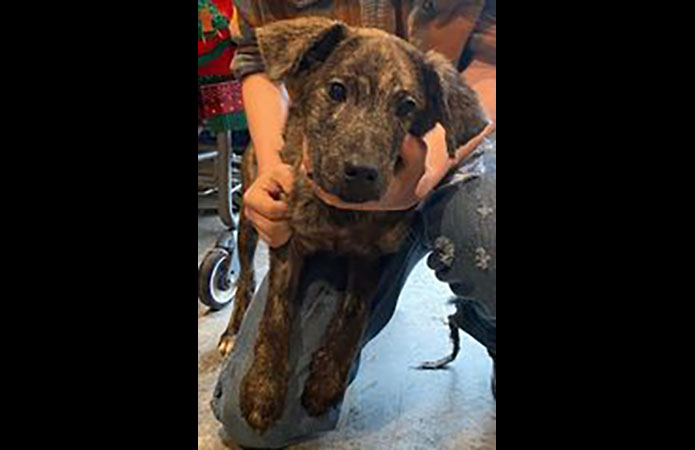 Tater is a 7-month-old Black Mountain Cur mix. Tater is the sweetest boy and he has dwarfism, which means he won't get any bigger! He will need to be on calcium supplements to help keep his bones strong and healthy! He is dewormed and fully vetted. He has such a special personality and would possibly make an amazing support animal.
If you are looking for that special new family member please reach out to Lisa at Sagley's Biker Bully Farm, 785.207.5641 or www.facebook.com/SBBF.Rescue
Puurrrfect Paws Rescue & Cat Cafe
Sabrina is a young female domestic shorthair cat looking for her forever home. She is spayed, fully vetted, shots updated and litter trained. She is sweet, sassy and cuddly! She does well with respectful cat savvy dogs and other cats but does need slow introductions to both. Sabrina can get a little fluffy and spirited when she's playing with her toys but once she settles she's all about the cuddles.
To set up a meet and greet and for more information on all the cats please go to www.puurrrfectpawsrescue.com or message them through their FB page, Puurrrfect Paws Rescue & Cafe.
Hot Rod's Garage Senior Sanctuary
Chance is a young male Shepherd/Black Lab mix. He is affectionate, playful, sweet, and loves to give kisses. He is house-trained, neutered, and fully vetted. He is great with dogs, cats, and children. He came from a tough situation and is a very quiet, submissive guy and loves playing with his foster sibling a female Chocolate Lab.
He has a very caring and gentle soul when you look into his eyes. This sweet boy loves to lean into you to be petted and loved. He loves to please and will look to you for direction. Chance is truly a Gem in the rough. If you think he will be a great fit in your life and you can be that special friend, please contact the rescue.
For more details call 931.801.1907 or email Hrgsrsanc@gmail.com https://docs.google.com/forms/d/1GwXSlg0hKDKniRHmrTkHuRwGG9s-3GQ8Ke1Ftdg-F-Q/edit?usp=sharing
Mikaela's Mutt Motel
Navi is a lovely 3-year-old female White German Shepherd. She is friendly, playful, smart, athletic, and loves attention. She is fully vetted, spayed, weighs 75 pounds, on HW and flea and tick prevention, and is good with other dogs and children. She is crate and house-trained and does require a heavy-duty crate. Navi comes with a free training evaluation at Legend Acres and 50% off 2 months of Parapooper Scooper if you live in their service area.
To find out more about her you can go to www.mikaelasmuttmotel.org/navi or message them on Facebook at www.facebook.com/mikaelasmuttmotel. You can also reach them at 931.342.2526 and emailing adopt@mikaelasmuttmotel.org