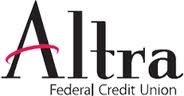 Clarksville, TN – Altra Federal Credit Union will host a free event for home buyers on Tuesday, March 21st, 2023 from 5:30pm-7:00pm at Strawberry Alley Ale Works located at 103 Strawberry Alley in Clarksville, Tennessee.
The informative mixer will allow attendees to speak one-on-one with industry professionals to ask questions about the home-buying process. In addition to learning about Altra's pre-approval process and loan choices, they'll get answers from home inspectors, builders, realtors, and more.
"Purchasing a home is a big life decision," said Craig Sacia SVP, Lending at Altra. "Let our trusted experts help you get into a home that's right for you."
The event is set up to help purchasers make informed decisions regardless of where they are in their home-buying journey. Attendees will receive a home-buying guide and learn about the Altra Home app.
To attend this free event, register online at www.altra.org by March 17th, 2023. Complementary appetizers and refreshments will be served, and attendees can register for door prizes.
About Altra Federal Credit Union
Altra Federal Credit Union is a nationwide, full-service cooperative financial institution with over 138,000 members and $2.5 billion in assets. They currently have 16 locations in seven states. Altra was founded in 1931 and is headquartered in Onalaska, WI. They have two locations in Clarksville at 1600 Madison Street and 2625 Wilma Rudolph Boulevard.
Both not-for-profit and member-owned, Altra's mission is to create member loyalty by providing products, services, and guidance that enable our members, staff, and communities to prosper. In addition to banking services conveniently available through online, chat, mobile, or phone options, Altra offers a full range of financial services, from personal and business to lending and investments.
To learn more visit www.altra.org