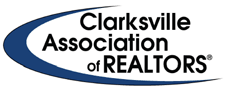 Clarksville, TN – The Clarksville Association of REALTORS® Young Professionals Network (CAR YPN) has opened their Mike Groves Memorial Scholarships.
Scholarships will be awarded to graduating seniors from Montgomery County and Stewart County, Tennessee, and Fort Campbell, Kentucky. High schools. The application deadline is April 3rd, 2023, and requirements can be found at clarksvilleaor.com/ypn-scholarship/.
To endow this scholarship, the CAR YPN hosts its hugely successful annual Handbags for Hope fundraiser. In 2022, $75,000 was raised specifically for this scholarship, allowing CAR to award 31 scholarships to area seniors.
The Mike Groves Memorial Scholarship was established in honor of the late Mike Groves, a member of the Clarksville Association of REALTORS® from 1991 until his passing in 2015. In his 24 years with CAR, Mike served in countless leadership roles, was named REALTOR® of the Year in 2001, and was elected to serve as the CAR President in 2000 and 2015.
"I look forward to reviewing the applications for the Mike Groves' Scholarship every year. College can be such a financial burden for a lot of families, and we are very passionate in helping the future of our community," said Sheena Dixon, 2023 CAR YPN Committee Chair.
"It's rewarding to serve on the Mike Groves Scholarship Committee and know that we are able to give back to students in our community that need assistance to further their education," said Marcalee Baxter, a six-year scholarship committee member veteran.
The scholarships will be awarded to seniors who exhibit exemplary academic accomplishments, excellent leadership achievements, and extracurricular involvement in the community. For more information on the Mike Groves Memorial Scholarship or the CAR Young Professionals Network, visit clarksvilleaor.com/ypn or email us at ypn@clarksvilleaor.com
The CAR YPN exists to help young real estate professionals excel in their careers by giving them tools and encouragement in the association, the industry, the community and with peers. The Clarksville Association of REALTORS® has over 1300 active REALTOR® members and 90 Affiliate Partners that work together improving public awareness of the value of REALTORS® to the community and to the benefits of their services.

The Clarksville Association of REALTORS® also serves to promote the success and future development of its members in association with the Tennessee and National Associations of REALTORS® by focusing on Education, Engagement, and Advocacy.