Tennessee is the 9th least expensive market in the nation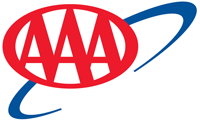 Nashville, TN – Pump prices are trending higher again as the state gas price average rose 11 cents over last week. The Tennessee Gas Price average is now $3.15, which is six cents more expensive than one month ago and 96 cents less than one year ago.
"Tennessee gas prices fluctuated higher early in the week last week, but leveled off over the weekend, " said Megan Cooper, spokeswoman, AAA – The Auto Club Group.
"As many Tennesseans gear up for spring break road trips, more fluctuation is expected at the pump. Increases in pump prices are common this time of year as spring vacations drive-up gasoline demand, while refineries conduct seasonal maintenance to prepare for the switch to summer blend gasoline," Cooper stated.
Quick Facts
22% of Tennessee gas stations have prices below $3.00
The lowest 10% of pump prices are $2.93 for regular unleaded
The highest 10% of pump prices are $3.44 for regular unleaded
Tennessee is the 9th least expensive market in the nation
National Gas Prices
The national average for a gallon of regular gasoline increased seven cents over last week to $3.47. However, this price pop could be short-lived, as demand and the global cost of oil have fallen recently.
According to new data from the Energy Information Administration (EIA), gas demand declined from 9.11 million to 8.56 million b/d last week. Meanwhile, total domestic gasoline stocks decreased by 1.1 million bbl to 238.1 million bbl last week. Although gas demand has declined, fluctuating oil prices have increased pump prices amid tighter supply.
Today's national average of $3.47 is six cents more than a month ago but 85 cents less than a year ago.
National Oil Market Dynamics
At the close of last Wednesday's formal trading session, WTI decreased by 92 cents to settle at $76.66. Crude prices decreased late last week due to weaker domestic oil demand expectations for 2023 after the Chair of the U.S. Federal Reserve indicated that additional interest rate increases are likely.
The market is concerned that rising interest rates could tip the U.S. economy into a recession, which would lower oil demand amid reduced economic activity.
Additionally, the EIA reported that total domestic commercial crude inventories decreased by 1.7 million bbl to 478.5 million bbl last week.
Drivers can find current gas prices along their route using the AAA TripTik Travel planner.
Tennessee Regional Prices
Most expensive metro markets – Nashville ($3.22), Cleveland ($3.21), Clarksville ($3.19)
Least expensive metro markets – Knoxville ($3.07), Morristown ($3.08), Kingsport ($3.09)
Tennessee Gas Price Averages
(Price per gallon of regular unleaded gasoline)
Monday

Sunday

Week Ago

Month Ago

One Year Ago

Tennessee

$3.155

$3.157

$3.047

$3.097

$4.116

Chattanooga

$3.183

$3.192

$3.002

$3.026

$4.094

Knoxville

$3.075

$3.078

$3.032

$3.124

$4.162

Memphis

$3.161

$3.155

$3.097

$3.197

$4.086

Nashville

$3.228

$3.234

$3.083

$3.089

$4.140

Click here to view current gasoline price averages
About AAA – The Auto Club Group
The Auto Club Group (ACG) is the second largest AAA club in North America with more than 13 million members across 14 U.S. states, the province of Quebec and two U.S. territories.
ACG and its affiliates provide members with roadside assistance, insurance products, banking and financial services, travel offerings and more. ACG belongs to the national AAA federation with more than 62 million members in the United States and Canada. AAA's mission is to protect and advance freedom of mobility and improve traffic safety.
For more information, get the AAA Mobile app, visit AAA.com, and follow us on Facebook, Twitter and LinkedIn.