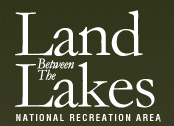 Land Between the Lakes, KY/TN
– The USDA Forest Service at Land Between the Lakes National Recreation Area reopens its wildlife refuges to human entry after they were closed this winter to provide waterfowl, shorebirds, and bald eagles needed sanctuary.
The reopened wildlife refuges include:
Bards, Duncan, Energy, Hematite, and Honker Lakes
Duncan, Rushing, and Smith Bays on Kentucky Lake
Fulton and Honker Bays on Lake Barkley
Long Creek Refuge
Wildlife refuges are closed seasonally from November 1st – March 15th. Land Between the Lake's wildlife refuges, undeveloped shoreline, and proximity to the Mississippi Flyway make it an ideal destination for migrating birds and birdwatchers alike.
Staff at Land Between the Lakes appreciate visitors' cooperation with the seasonal refuge closures and regulations which offer resting and feeding areas for wildlife.
Maps with locations of the wildlife refuges are available on the official Land Between the Lakes
website
: www.landbetweenthelakes.us/maps
To find more information about Land Between the Lakes, log on to the official website at www.landbetweenthelakes.us or call 1.800.LBL.7077 or 270.924.2000