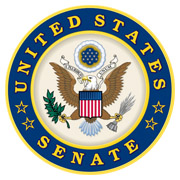 Washington, D.C. – President Joe Biden's weak leadership has emboldened the New Axis of Evil – Communist China, Russia, Iran, and North Korea – to take advantage of the United States and our allies.
This week, this dangerous alliance showed off for the cameras when Communist China's President Xi Jinping met with his partner in crime, Russia's Vladimir Putin.
President Joe Biden needs to send a clear message to President Xi: sanctions are coming if the CCP does not stop supplying cartels with fentanyl, spying on us using TikTok, and lying about their role in the pandemic. It's time to retake our place on the world stage.
Weekly Rundown
The men and women in blue who bravely protect and serve our communities need our support. In Tennessee and across our nation, I have heard from multiple sheriffs in need of additional manpower and resources to keep Tennesseans safe. This week, I introduced bipartisan legislation that takes a critical step toward strengthening our law enforcement community.
As the cyber domain continues to expand in size and complexity, so should our cyber workforce. That's why I introduced a bipartisan bill to create a reserve corps similar to our National Guard or Army Reserve full of qualified, capable, and service-oriented American talent that can quickly respond to a cyber attack and help keep our nation secure
I sent a letter to Treasury Secretary Janet Yellen condemning the Joe Biden administration's latest attempt to weaponize the tax code against U.S. energy producers. Biden's recent budget contains $100 billion in targeted tax increases on energy, including the production of oil, gas, and coal.
This week, I hosted Tennessee Adjutant General, Brigadier General Warner Ross on Capitol Hill. We spoke about priorities in this year's National Defense Authorization Act and establishing a Space National Guard as we work to boost military readiness. I look forward to continuing our great relationship and working on behalf of the Guardmembers and their families.
Marsha's Roundup
ICYMI