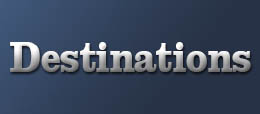 Springville, TN – Just inside the Henry County Tennessee line, sits an unincorporated little community that plays host to over 400 acres of beauty and bliss. The perfect setting for weddings, corporate conferences, or just a personal getaway for rest and relaxation.
Sandy Creek, with a nature inspired event center, features beautifully landscaped rolling hills with five unique, craftsman style rental venues of varying sizes,, along with five beautifully decorated facilities for overnight stays.
«Read the rest of this article»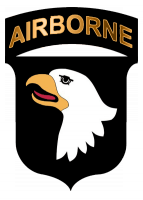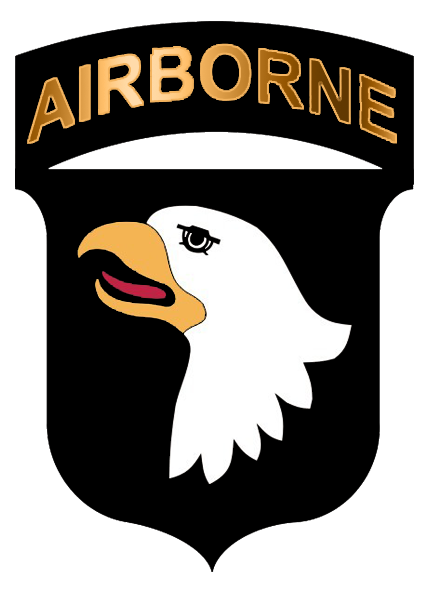 Fort Campbell, KY – The 101st Airborne Division (Air Assault) invited prominent city officials and key leaders from Kentucky and Tennessee to participate in a tandem jump with the U.S. Army's Golden Knights Parachute Team at Clarksville Regional Airport's Outlaw Field, March 2nd-3rd.
Hosted by the U.S. Army Marketing and Engagement Brigade, in conjunction with U.S. Army Recruiting Command, the skydiving event is one of several showcased annually across the nation as part of the Total Army Recruitment Effort.
The Golden Knights, who serve as Army ambassadors, jump to increase Army awareness to the American public while bolstering relationships within the communities.
«Read the rest of this article»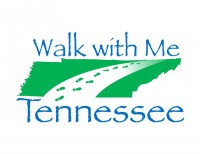 Clarksville, TN – Thanks to the Sevierville Chamber of Commerce, the grand prize winner of the Clarksville Parks and Recreation's Walk with Me Tennessee program, will receive a two-night stay at Fairfield Inn in Sevierville, Tennessee, two combo passes to all Ripley's attractions (including the Aquarium in Gatlinburg) and two tickets to the interactive museum, WonderWorks, located in Pigeon Forge, Tennessee.
«Read the rest of this article»


Clarksville, TN – As the Indoor Aquatic Center gears up for another indoor pool season, the Clarksville Parks & Recreation Department invites you to try your hand at deep sea diving, right here in Clarksville!
«Read the rest of this article»
It's Time to Repeal Clarksville's Good Ol' Boys' Liquor Store Permit Law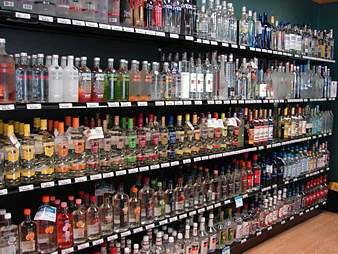 Clarksville, TN – The Tennessean recently reported that certain folks in Clarksville are questioning the merit of having a limit of only a dozen liquor stores that can be allowed to legally operate in Clarksville at any one time.
The out-dated fifty-year-old city ordinance has created an artificial market for "certificates of compliance," not to mention creating in the local liquor market an oligopoly (the market condition that exists when there are few sellers, as a result of which they can greatly influence price and other market factors).
Both the local liquor oligopoly and the market for "certificates of compliance" hurt Clarksville's local economy. «Read the rest of this article»
Clarksville, TN – Walker and Judy McCutcheon are big Elvis Presley fans.
HUGE!
And if you know the two retired Fort Campbell school teachers, then you know what a big understatement that is.
But their love and appreciation of the music of their generation, runs deeper than just the legend the world knows simply by his first name….Elvis.
«Read the rest of this article»


Clarksville, TN – The City of Clarksville Parks and Recreation Department Summer Youth Program will begin June 3rd with the opening of program sites and will end July 12th. This year's theme is "It's a Jungle Out There!"
The Summer Youth Program is a six-week day camp-type program that is offered each summer to youths, ages 6-16. Gyms at various locations are staffed with directors and assistants, who will help with playtime activities and provide free, instructional classes such as gymnastics and karate.
«Read the rest of this article»


Clarksville, TN – Clarksville Parks & Recreation hosts two programs at all the Burt-Cobb and Crow community centers in to reach help mentor and aide middle school and high school-aged members of the community.
The Burt-Cobb Community Center is home to the Dream Chasers Group Mentoring Program each Tuesday from 4:00pm to 5:30pm. Dream Chasers is focused on helping at-risk youth, ages 13-17 in a small group atmosphere. Teens can enjoy free pizza courtesy of Little Caesar's and talk about their lives with mentors who can provide positive influences. «Read the rest of this article»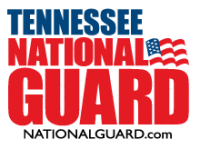 Smyrna, TN – A Hiring Fair will be held on February 14th, at Building 500, on the Smyrna Volunteer Training Site from 1:00pm-4:00pm and is open to all National Guard members, reservists, spouses, and veterans, announced Maj. Gen. Terry "Max" Haston, Tennessee's Adjutant General.
"We're all taught to look out for our buddies and hiring fairs are one way of doing that," Haston said. "Some service members have returned from Iraq or Afghanistan to find the place where they worked no longer in business, and now they're out looking. We're trying to help them every way we can." «Read the rest of this article»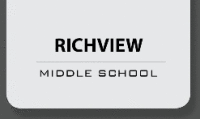 Clarksville, TN – Thursday night at New Providence Middle School there were two District Basketball Champions crowned.
In the girls championship game – Richview Middle School played a grueling basketball game against Rossview Middle School winning by one point in overtime. The Cowboys battled back and forth with the Hawks in a close game with a final score of 51-50.
«Read the rest of this article»