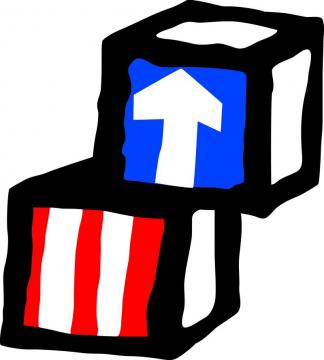 The Clarksville/Montgomery County Community Action Agency Head Start program will be accepting applications for the 2009-2010 school year. Applications will be accepted on the following schedule:
March 11, 10 a.m.-3 p.m., Montgomery County Public Library, 350 Pageant Lane, Clarksville
March 20, 10 a.m.-3 p.m., Country Diner, 752 HWY 13, Cunningham
March 26, 10 a.m.-3 p.m., Summit Heights Community Center, Clarksville
March 30, 10 a.m.-3 p.m., Chapala Restaurant,1191 Fort Campbell Boulevard, Clarksville «Read the rest of this article»
The NAACP, Clarksville Branch #5582, participated in the Annual NAACP Legislative Day On the Hill. This year's observance  celebrates the NAACP's 100th Anniversary as branch delegates from across the state converged on the State Capitol and Legislative Plaza to confer with state legislators and sit in on committee meetings. Legislative officials came to the House Chambers to greet, welcome and acknowledge the annual event and the organization's historic anniversary. Over 250-plus delegates and supporters filled the House of Representatives Chambers and visitors galleries to participate in and document the historic event. «Read the rest of this article»
"…to develop a thoughtful and productive community of young people who can change the world in a lasting and positive way…"
With a $5,000 matching gift from the Dandridge Trust, "Mission Clarksville"  made its formal debut Monday evening with a video presentation and a "meet and greet" with program administrators and more than two dozen  representatives of  Clarksville businesses, schools and media. The initial funding is directed to offset start-up costs for this ministry. The Dandridge Trust is a charitable organization closely related to the Episcopal Church.
Patrick Smith, Executive Director of Mission Clarksville,   urged listeners to "raise expectations," noting that our children "will rise to the occasion." His message is simple: create a healthy outlook on life, on relationships, on leadership, on responsibility by working hard, working as part of a team and a community, and giving back to that community. «Read the rest of this article»
When a record number of Austin Peay State University graduates receive their diplomas on May 8, they'll get a lesson on "hard work and determination" from one of their fellow alums, inspiring them to persevere in the years to come.
Those words helped Susan (Wright) Cole ('86), who after earning her bachelor's degree in health and physical education from APSU, worked her way up to being one of only two reading clerks for the U.S. House of Representatives on Capitol Hill in Washington, D.C. That's why the University asked her to give the commencement address during this year's graduation ceremony. And her speech, she said, will focus on those two important attributes – "hard work and determination."
At 10 a.m., Friday, May 8, graduates from the College of Arts and Letters, the College of Science and Mathematics and the School of Technology and Public Management will participate in the ceremony. Then, at 2 p.m., graduates from the College of Professional Programs and Social Sciences will have their commencement exercises. «Read the rest of this article»
Karst topography describes a landscape abundant in sinkholes, disappearing streams and caves.
According to Dr. Phillip Kemmerly, professor of geology at Austin Peay State University, Clarksville sits in one of the most interesting areas of karst topography in the world.
Clarksville is part of a region known to geologists as the Western Highland Rim Plain. This region includes northern middle Tennessee and extends into western Kentucky where it is called the Pennyroyal Plain and Mammoth Cave Plateau. The only region in the world with more karst features is Slovenia in southern Europe.
Kemmerly divulges that of karst features, sinkholes pose the greatest risk to new and existing construction sites. «Read the rest of this article»
An Austin Peay State University student has been awarded a scholarship by the Tennessee Council of Cooperatives (TCC).
Emily McIntosh, a Clarksville junior pursuing a bachelor's degree with a double major in agriculture and business, recently was awarded the $500 scholarship.
She is currently self-employed at Serendipity Stables in Clarksville, where she trains horses and provides riding lessons. Her agriculture experience includes riding horses for more than 12 years and serving as a working student in Portugal for six months. «Read the rest of this article»
Examining 'Tennessee Segregation: Civil Rights' focus of ninth annual Civil Rights Conference
MARTIN: "Tennessee in Segregation and Civil Rights" is the theme of the University of Tennessee at Martin's ninth annual Civil Rights Conference  running through Feb. 27.
The Rev. James Lawson, who led the successful struggle against segregation in Nashville, will offer the conference keynote address at 7 p.m., Feb. 26, in Watkins Auditorium of Boling University Center. While at Vanderbilt University's Divinity School, Lawson organized and trained students to challenge segregation in Nashville. Under his tutelage, the Civil Rights Movement made Nashville one of the first Southern cities in which segregation fell.
Dr. Martin Luther King Jr., on visiting Nashville in 1960, proclaimed that, "I came to Nashville not to bring inspiration, but to gain inspiration from the great movement that has taken place in this community." Lawson trained many future leaders of the 1960s Civil Rights Movement, including Diane Nash, James Bevel, Marion Barry, Bernard Lafayette and John Lewis. «Read the rest of this article»
As Tennessee's fastest growing public university, Austin Peay State University also is one of the state's most diverse universities, according to the latest enrollment data.
"That's a good thing, since our students will enter a diverse state and national work force once they graduate," APSU President Tim Hall said.
From Fall 2007 to Fall 2008, APSU's black student enrollment increased 9.22 percent. The Hispanic student enrollment also increased, by 7.24 percent, during the same period. Total enrollment increase for the University was 3.38 percent. «Read the rest of this article»
I tripped and fell at work.  I was carrying a box, had to swerve through a narrow area, caught my foot on something and fell.  One second I was upright, the next all my weight landed on my right hand.
It hurt like hell.  Two people came over immediately and asked if I was OK.  I automatically said yes.  The pain was screaming.  Then the middle of my hand went numb; it was a weird sensation.  A man came over (funny guy) and asked if I had been licking frogs that morning.  For me, sarcastic humor is my home base.  Humor brought me back from that place I call being out-of-the-body. «Read the rest of this article»
I cannot remember a time when people were not decrying the state of mathematics education in America. Or a time when there weren't occasional stories in the newspaper or on television about how American kids are falling behind their peers in Japan, Europe, and recently China in math education.
I cannot remember a time when school districts across the nation were not cutting back on their arts curricula, because shrinking school budgets and increasing focus on standardized testing were forcing them to focus only on "core subjects."
Lately I have been thinking that these phenomena are related by more than just money and America's bizarre lack of focus on school funding. With the stimulus bill now signed into law and the mathematics education in America promising to bring our schools into the twenty-first century, this has been on my mind lately. «Read the rest of this article»