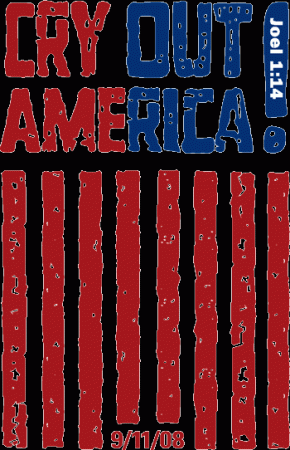 September 11. One of those seminal moments that scrolls a new signature in the pages of  American History.
This seventh anniversary of the 21st century "day of infamy" will be noted and memorialized Thursday by local officials and clergy from many of the city's churches, who will gather at the Montgomery County Courthouse lawn for a "Cry Out America" rally.
Numerous clergy and elected representatives will blend their voices to mark the anniversary of Sept. 11, 2001 with an interdenominational  "Cry Out America" prayer gathering on the Montgomery County Courthouse lawn from noon to 1 p.m.  The event will move to Madison Street Methodist Church in case of inclement weather. Similar gatherings, coordinated by the Awakening American Alliance, will be held across the country and are being publicized by Christian broadcasting networks nationwide. «Read the rest of this article»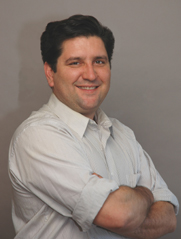 There is a long and venerable tradition in our culture which has helped to shape the character of this nation.  The right to protest and peacefully address grievances to our elected officials, the media, and the general public is a fundamental aspect of American citizenship.  The right to peacefully assemble to express concern about all matters of public policy is older than the formation of this country and is the foundation of our Declaration of Independence and Constitution.  When colonists felt the burden of excessive taxation during English rule, their first step as subjects of the rule of law of England was to address their concerns to the magistrates and officials of their day.  The very act of expressing dissent is a hallmark of an engaged community. «Read the rest of this article»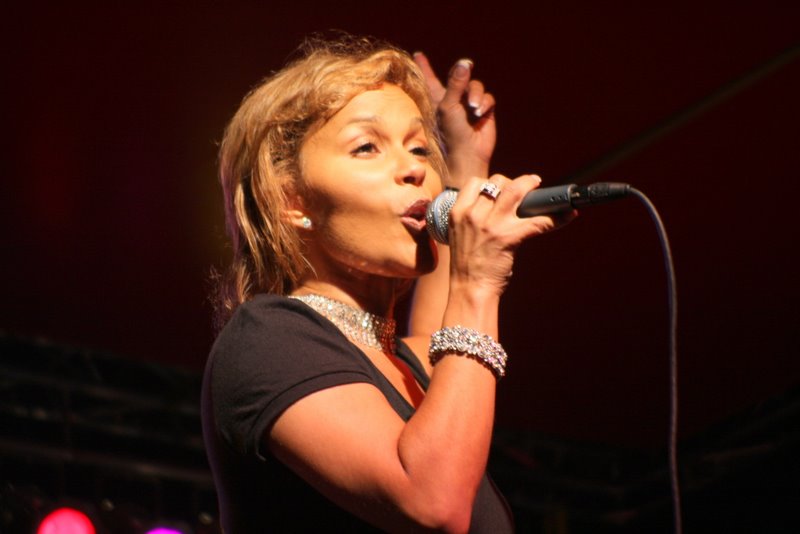 Friday was a wet miserable day but even that didn't dampen the spirits of the attendees of the 2008 Riverfest opening night. While the rain wasn't heavy it was a persistent mist and was at least partly responsible for a reduction in the turnout. Saturday was the brighter day, with occasional clouds, a good dose of sunshine, and a cooling breeze.
Visitors to the festival were treated with access to all kinds of food in the Cumberland Bank and Trust food court including domestic favorites, and exotic international cuisine such as Jerk Chicken, Polish Sausages, and Schnitzel. Several varieties of beer was available for those 21 or over (Proper ID required). «Read the rest of this article»
The DAC Inaugural art exposition event serves as prelude to annual Riverfest festival and promotes independent celebration of the visual arts and the art community.
The Downtown Artists Co-op hosted the inaugural of the Regional Juried Art Exposition on September 4. DAC's Franklin Street showroom was filled with over 300 pieces of art submitted for the exposition.
"The submission response to this inaugural competition was greater than expected. We hope for even more next year," said Betty Liles. She explained that in non-juried expositions, every submission is displayed and a judge selects the winners. Entries are submitted mostly from local or immediate regional community artists. In a juried exposition, selections are received from a wider area, often from outside the state, are viewed by a panel of art experts for inclusion in the exposition or rejection and then are judged by the various specified categories.
«Read the rest of this article»
APSU creative writing professor shares insights and reflections on his debut novel. Personal input and experience part of the writing experience for local author.
As the City of Clarksville raced to complete preparations for its annual music showcase, Riverfest, Austin Peay State University Creative Writing Professor Barry Kitterman gave a reading and discussion of his debut novel, The Baker's Boy, with an enthusiastic gathering in the APSU Mass Communication/Music Center.
An admiring and warm introduction by fellow APSU English Department colleague David Till, professor emeritus, preceded Kitterman's address. A tall man, bearded, with a confident voice and demeanor,  Kitterman guided his audience through his presentation with a comfortable and engaging style. «Read the rest of this article»
August played host to World Breastfeeding Week during its first seven days. More hospitals are reaching out to new mothers to boost breastfeeding and their babies health.
An April report from the Centers for Disease Control and Prevention in Atlanta found that African American mothers, who are less likely than white or Latina women to breastfeed, have reversed that trend and are now doing so in impressive numbers. Sixty-five percent of black women have nursed their infants at some point. This compares to a 36 percent rate 14 years ago. Still, only 20 percent of black mothers reach the government's target goal of exclusively breastfeeding when their infants are six months old. Breastfeeding can help address health problems that plague both African American mothers and infants alike. Breastfeeding is the most natural and beneficial way to strengthen your baby's immune system and provide the best possible nutrition for yourself, as a mother, and your baby. «Read the rest of this article»
Summer is officially over and school is in session!
Now that your child is back in school you're left wondering what to do with this busy toddler who all of a sudden has lost its biggest distraction, your oldest child. No more solitary catching up with Jon and Kate Plus 8 on your TiVo, you are faced with chasing a toddler from room to room, playing hide-and-seek games with the keys and couch cushions and did that splash just come from the toilet?
You  have more free time on your hands. Check out all the programs our local Children's Library has to offer. There are programs for all ages, even those hard to please Teens. Maybe you don't have older children at school. Maybe you're a  mom  with a small baby, and you're running out of ideas for "tummy time"? Well get that baby upright and check out the Library's lap-sit program. «Read the rest of this article»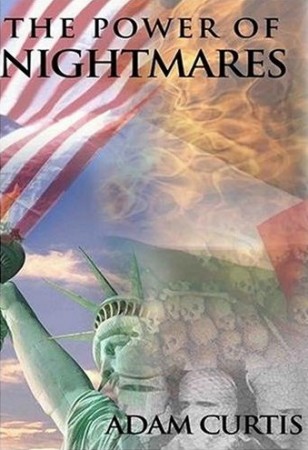 The Power of Nightmares (Part 2) is being shown this Friday, September 5, at 7 p.m. at the Unitarian Universalist Fellowship, 3053 Highway 41A South. The screening is a continuation of the UU First Friday Film program.
Adam Curtis showed us in Century of Self a key way of controlling the masses is by making people good consumers. Make people want things they do not need by appealing to their secret desires. Come to present time in The Power of Nightmares, where terror and torture and the fear of such has become the new tools of control by governments. The first part of this show ran at the August First Friday Films.
This screening is free and open to the public and the film is a appropriate for mature, adult audiences. Bring snacks to share if you wish. To reach the UU Church, head south on Madison, 1.9 miles past the Wal-Mart.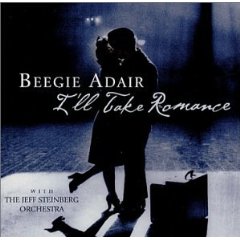 A little night music by stellar performers Beegie Adair Trio, Dennis Solee, Keri Alkema, Imani Winds and Trio Verlaine headline a season of classical and pop music.
The Austin Peay State University Department of Music and the Center of Excellence for Creative Arts is proud to announce the venue for the Clarksville Community Concert Association's 2008-09 Concert Series. The series begins at 7:30 p.m., Monday, Sept. 15 in the Music/Mass Communication Building Concert Hall with the Beegie Adair Trio with Dennis Solee.
Entertainment News writes, "Beegie Adair is one of the finest piano players in the world." Adair has recorded 24 CDs, ranging from Cole Porter standards to Frank Sinatra classics to romantic World War II ballads. She has accompanied such legendary performers as Chet Atkins, Dolly Parton and Johnny Cash and also worked with Lucille Ball, Dinah Shore, Mama Cass Elliott and Peggy Lee. Beegie Adair is accompanied by drummer Chris Brown, one of the most sought after drummers in the South and a veteran of the Maynard Ferguson Ensemble and bassist Roger Spencer, who has played with the Les Brown Band, Ray Conniff, the Page Cavanaugh Trio and Pete Jolly. «Read the rest of this article»
The Montgomery County Democratic Party will host their annual Labor Day Celebration and "all you can eat" Chicken Barbecue on this Saturday, September 6th, beginning at 2 p.m. at the Charles Hand Farm at Exit 19 off I-24W.
The event, which is held one week after the traditional Labor Day holiday, is designed to honor the American workers and the Labor Unions who work in their best interests, and involves five Middle Tennessee counties.
Come out and support our Democratic Party and candidates and also enjoy the numerous VIP's and keynote speakers and of course music and the best barbecue around! «Read the rest of this article»