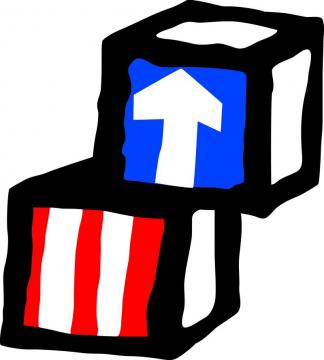 The Clarksville/Montgomery County Community Action Agency Head Start program will be accepting applications for the 2009-2010 school year. Applications will be accepted on the following schedule:
March 11, 10 a.m.-3 p.m., Montgomery County Public Library, 350 Pageant Lane, Clarksville
March 20, 10 a.m.-3 p.m., Country Diner, 752 HWY 13, Cunningham
March 26, 10 a.m.-3 p.m., Summit Heights Community Center, Clarksville
March 30, 10 a.m.-3 p.m., Chapala Restaurant,1191 Fort Campbell Boulevard, Clarksville «Read the rest of this article»
The NAACP, Clarksville Branch #5582, participated in the Annual NAACP Legislative Day On the Hill. This year's observance  celebrates the NAACP's 100th Anniversary as branch delegates from across the state converged on the State Capitol and Legislative Plaza to confer with state legislators and sit in on committee meetings. Legislative officials came to the House Chambers to greet, welcome and acknowledge the annual event and the organization's historic anniversary. Over 250-plus delegates and supporters filled the House of Representatives Chambers and visitors galleries to participate in and document the historic event. «Read the rest of this article»
"…to develop a thoughtful and productive community of young people who can change the world in a lasting and positive way…"
With a $5,000 matching gift from the Dandridge Trust, "Mission Clarksville"  made its formal debut Monday evening with a video presentation and a "meet and greet" with program administrators and more than two dozen  representatives of  Clarksville businesses, schools and media. The initial funding is directed to offset start-up costs for this ministry. The Dandridge Trust is a charitable organization closely related to the Episcopal Church.
Patrick Smith, Executive Director of Mission Clarksville,   urged listeners to "raise expectations," noting that our children "will rise to the occasion." His message is simple: create a healthy outlook on life, on relationships, on leadership, on responsibility by working hard, working as part of a team and a community, and giving back to that community. «Read the rest of this article»
Students from twenty-schools from the Clarksville-Montgomery County School System will be participating in the 2009 Youth Art Month exhibit.
A reception honoring the young artists will be held March 8 at the  Clarksville Montgomery County Public Library, where their art will be displayed.
The art teachers invite the public to attend this free event.  The exhibit starts this Friday and runs through April 3. An opening reception on Sunday, March 8, will run from 2 p.m. to 4 p.m.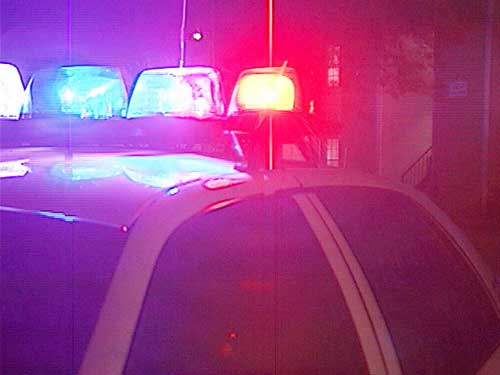 UPDATE: Additional charges have been filed in this case, according to Public relations Officer Jim Knoll of the Clarksville Police Department.
According to Knoll, on March 3,  additional charges were taken out against the 13 individuals arrested in the Narcotics Search Warrant at 202 Walnut Street.  All 13 individuals were charged with Possession for resale of Schedule II (cocaine). Each person's bond for that charge is $25,000. «Read the rest of this article»
"How Will President Obama's Economic Recovery Bill Affect the African American Community?" The answers can be found in community discussions to be held on  March 5 at the Montgomery County Public Library, 350 Pageant Lane, Clarksville, from 6-8 p.m.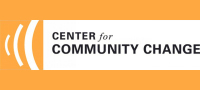 The event, which is free and open to the public, is hosted by the Urban Resource Center and its director, Terry McMoore, in partnership with the Center for Community Change.
Over the next 5 years a half a billion dollars in job training money will be coming to Clarksville. Hemlock Semiconductor (HSC) will open a new plant in Clarksville that will hire over 1,000 construction workers to build, and provide over 800 permanent high paying jobs when they open. HSC will be one of the richest employers in Clarksville's history since the arrival of Fort Campbell in the 1940s. «Read the rest of this article»
Kim McMillan makes it clear: she's running for governor. "These are tough times but I believe in the future of Tennessee because I believe in the people of Tennessee," said McMillan, Tennessee's first female House Majority Leader and former member of Governor Bredesen's cabinet.
"For almost a year I've been listening to the needs of our neighbors and families and loss is on everybody's mind– loss of jobs, loss of homes, loss of health insurance, loss of retirement security. I know that tough times call for leadership that lifts us up and brings us together," she added. «Read the rest of this article»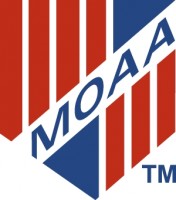 The Military Officers Association of America (MOAA) is a dynamic lobbyist for all military retirees. Members include veterans — retired Marines, sailors, Air Force and Coast Guard personnel.MOAA is a non-profit , veteran's association dedicated to maintaining a strong national defense and to preserving the earned entitlements of members of the uniformed services and their families.  It is vigilant in safeguarding and extending the benefits of all veterans. When MOAA speaks to Congress, they listen, and take immediate action. «Read the rest of this article»
Rep. Jon Lundberg to push Open Container bill that would ban  not just drivers but passengers  from having "open containers" (alcohol) while driving/
NASHVILLE – Representative Jon Lundberg (R-Bristol) will once again appear before the Local Government Subcommittee to fight for passage of the "Pass the Bottle" legislation, which would ban open containers in vehicles. Currently, no driver may consume an alcoholic beverage or possess an open container of such while operating a motor vehicle, but passengers may consume alcohol. Lundberg says this policy invites drivers to drink as long as there is a passenger to which they can "pass the bottle." «Read the rest of this article»
Austin Peay State University Women's Studies Program and the student organization Feminist Majority Leadership Alliance present a production of Eve Ensler's "The Vagina Monologues" in commemoration of V-Day.  The cost of admission is $5 and all proceeds will be donated to the Sexual Assault Center, Legal Aid of Middle Tennessee, Magdalene House and Safehouse.
The production will take place at 7 p.m., March 3-4 in the Clement Auditorium on the campus of APSU.
In addition, APSU's Clothesline and Handprint Projects V-Day is a global movement to end violence against women and girls that raises funds and awareness through benefit productions of playwright Eve Ensler's award-winning play, "The Vagina Monologues," and other artistic works. In 2008, volunteer activists in the U.S. and around the world produced more than 4,000 V-Day events. «Read the rest of this article»