Dr. Anne Wall, assistant professor in the School of Education at Austin Peay State University, recently received the Award for Innovative Excellence in Teaching, Learning and Technology from the Center for the Advancement of Teaching and Learning.
Wall accepted the award during a special ceremony held at the 19th International Conference on College Teaching and Learning, April 16 in Jacksonville, Fla. A total of 42 colleges and universities from around the world nominated faculty to receive awards.
Wall came to APSU in 2004. She earned a Bachelor of Science from the University of Kansas, a Master of Arts and Education Specialist degrees from Austin Peay and a Doctor of Education from Tennessee State University.
Related Images:
Develop a new skill, explore a new idea, learn a new language or seek a new career with a class from Austin Peay State University's Center for Extended and Distance Education. Register early and receive a 10 percent discount on selected courses. A senior citizen discount is also available on selected courses. Only one discount can be applied per registration. Preregistration is required for each course.
A Woman's Journey to Financial Independence will meet from 6–9 p.m., Tuesday, June 17 in APSU's Claxton Building, Room 116. (course $28, supply $5)
Computer software applications: MS Access Basics will meet from 6–8 p.m., Mondays and Wednesdays, June 2–16 at 106 Public Square, Clarksville. (course $122, lab $5, text $34) «Read the rest of this article»
Related Images:
Research by an Austin Peay State University biology professor could help to manufacture hydrogen more efficiently for use as a biofuel in vehicles – and become part of a solution to the current fuel crisis.

Dr. Sergei Markov, assistant professor of biology, has developed a prototype bioreactor that uses the purple bacterium Rubrivivax gelatinosus to produce enough hydrogen to power a small motor. He recently presented a paper, titled "Hydrogen production by purple nonsulfur bacterium in a bioreactor," at the 108th General Meeting of the American Society for Microbiology in Boston.
As a result, his work, initially supported by grant funding from the U.S. Department of Energy, has appeared in a dozen of publications on the Internet, including Science Daily, and on several foreign news Web sites. «Read the rest of this article»
Cautionary words on climate from a May 1 statement by George Woodwell, the founder and Director Emeritus of The Woods Hole Research Center.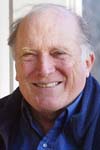 I explore below paths that might, if followed, lead out of the chaos of an open-ended climatic disruption. Unfortunately the issues are complicated, the time for action is now late, and effective action is growing more difficult daily. Effective action is possible, however….
The changes in climate are far more serious than they may appear…. These changes, the warming of the higher latitudes, the destruction of forests, the accelerated decay of organic matter in forests and tundra soils, the melting of permafrost, the change from a reflective frozen white to black open water in the Arctic Ocean, and the warming of the surface water of the oceans all point to an acceleration of the warming trend. These are "positive feedbacks" which dominate as the earth warms and accelerate the disruption. Despite their importance, they have not been included in appraisals that suggest that a two degree average change in the temperature of the earth might be acceptable. The fact is that the feedbacks will almost certainly take the disruption beyond human control well before the temperature rise is two degrees C. Stopping at 2 degrees will not be possible. «Read the rest of this article»
Austin Peay State University has hired a new administrator to oversee the planning of campus facilities.
Al Westerman has been named the new director of facilities, projects and planning. He began his new duties June 2. His position is part of the University's Office of Finance and Administration.
Westerman came to APSU following a six-year career as CEO and senior project manager for FM&C Co. He was a longtime employee of Fluor Corp. From 1991-2002, he served as the company's facility and project engineer and later became project manager and planner. He also was a member of the facility safety team that won the highly coveted OSHA VPP Award for 10 million safe work hours. «Read the rest of this article»
Related Images:
Senator Rosalind Kurita (D-Clarksville) announced today that the Tennessee Building Commission has approved the next phase of a $30 million student housing project for Austin Peay State University.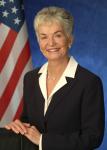 The commission approved the selection of a construction manager/general contractor for the project, a 400-bed housing structure with double occupancy suite-type units.
"I am pleased the building commission is moving forward with this project so we can improve the quality of life for APSU students. Safe and comfortable student housing is crucial to the college experience and this project will allow us to serve our student population in a manner they deserve." — Sen Rosalind Kurita
Initial funds for the project were approved in December 2007. Each unit will have a double occupancy room, each room will contain an individual bathroom and the two rooms will share a common living room.
Related Images:
For the next five weeks, 36 high school students are at Austin Peay State University for Tennessee's Governor's School in Computational Physics. Students began arriving on ASPU's main campus June 1.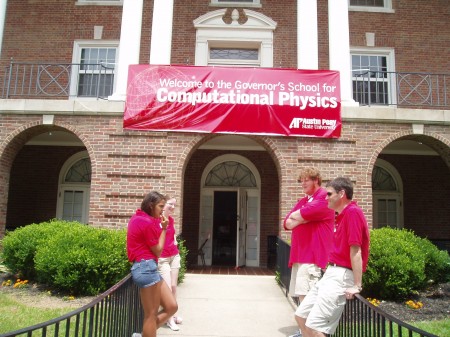 Students and mentors in the Governor's School for Computational Physics being held for the next five weeks at Austin Peay State University talk on the first day of the school June 1. This is APSU's first Governor's School.
"The students selected for this program are very impressive," said Dr. Jaime Taylor, professor of physics and interim dean of the College of Science and Mathematics. "They want to learn, and they are quick-minded." «Read the rest of this article»
Related Images:

As the holiday created to pay homage to our national icon arrives, it's time to review the responsibilities attached to displaying the national emblem.
June 14 is Flag Day. This day celebrates the 1777 adoption of the official U.S. flag. Many people and businesses display the flag as a gesture of respect, patriotism, devotion and community spirit. All admirable attributes to be sure. To be sure your display is within guidelines, here are a few helpful excerpts from the Flag Code, United States Code Title 4 Chapter 1:
Related Images:
Appeal panel rejects termination. CFD Engineer Steve Sherlock's 18.5 year career tentatively continues.
In what became a marathon of persistence, a termination appeal hearing was conducted at the Clarksville Human Resource Department's meeting room. The hearing was for Clarksville Fire Dept. Engineer Steve Sherlock in his quest to continue his service with the city's fire department.
The hearing panel consisted of City Councilman Geno Grubbs, Sharon Hurst [CPD employee], and City Councilman Richard Swift. The hearing was conducted under a rotating police presence.
For over seven hours, the career of CFD engineer Steve Sherlock's future with the fire department was up for review. During the tedious ordeal, testimony was given that reflected on past city government policies and practices which affected the ability and practice of city employees doing business with the city.
The debate went back to the early days of Mayor Piper's first administration and the transition to Don Trotter's return to the mayor's office. There was tense debate and objections between the attorneys representing both sides. Political intrigue was even made mention as a motivation for the termination action and pursuit.
«Read the rest of this article»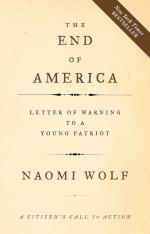 Naomi Wolf, author of the groundbreaking book The Beauty Myth, has been on the speaker circuit promoting her latest book, The End of America: Letter of Warning to a Young Patriot. It is a different track that her prior emphasis on women's rights and feminism. The End of America is "a harbinger of an age that may finally see the patriarchal realm of political discourse usurped."
Wolf enters a male-dominated political commentary arena dominated by men to make a compelling argument for civil rights. Her analysis falls closer to the bones of political discourse as presented by Emma Goldman, and presents her case with an energetic urgency as she cautions Americans of a dangerous "fascist shift" brought about by the Bush administration.
Chapters outline the "Ten Steps to Fascism" citing historical corollaries (as well as the pigs in Orwell's Animal Farm), with headings like "Invoke an External and Internal Threat," "Establish Secret Prisons," "Surveil Ordinary Citizens," "Restrict the Press," and "Target Key Individuals," making a case for the existence of fascism outside of a dictatorship. «Read the rest of this article»