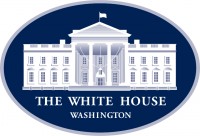 Washington, D.C. – PRESIDENT DONALD TRUMP: We're here today to provide an update on the unprecedented testing capacity developed by the United States — the most advanced and robust testing system anywhere in the world, by far. This afternoon, I'll also announce new steps that we're taking to make tests even more widely available.
To battle a virus, my administration marshaled every resource at our nation's disposal: public, private, military, economic, scientific, and industrial — all at your disposal. We launched the largest manufacturing ramp-up since the Second World War. There's been nothing like it since.
«Read the rest of this article»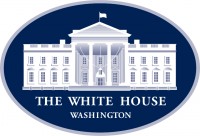 Washington, D.C. – President Donald J. Trump is working tirelessly to ensure that every State, territory, and tribe has the resources they need to meet their testing goals.
The Administration is sending $11 billion to help States, territories, and tribes meet the testing goals set out by their Governors and tribal leaders.
The Federal Government will be sending approximately 12 million swabs to States over the course of May to supplement private sector resources.
«Read the rest of this article»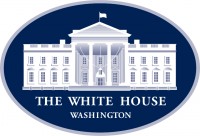 Washington, D.C. – PRESIDENT DONALD J. TRUMP: Hi, everybody. Please, sit down. Get things done. Nobody gets it done like we do.
Now, I don't know — are we letting the media in? Is the media here? I guess we have a limited media because of distancing. And some people think I did that on purpose. But we've been getting along with them reasonably well lately.
I just want to thank you all for coming back because you came back. This is a Republican group, largely, if not in all cases. You know, they look pretty Republican. I'm not sure about Devin. Let's just — you're a Republican, aren't you? (Laughter.) No, this is a very, very Republican group. And we appreciate you coming back. Hi, Debbie.
«Read the rest of this article»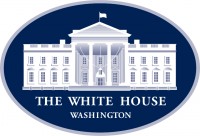 Washington, D.C. – On Mother's Day, we celebrate the exceptional mothers in our lives. It is through the unwavering love, comfort, and guidance of these extraordinary women that we first learn to experience joy and the wonders of life.
Whether they became mothers through birth, adoption, foster care, or other means, these women are deserving of our unending gratitude and praise this day and every day.
«Read the rest of this article»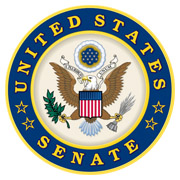 Washington, D.C. – I introduced legislation that will help hospitals in Tennessee keep up with the cost of providing care and help curb the trend of rural hospital closures by setting an appropriate national minimum for the Medicare Area Wage Index. Learn more about this legislation here.
The U.S. Department of Health and Human Services announced more CARES Act funding – $35 million is headed to two Tennessee hospitals that have treated a higher number of COVID-19 Coronavirus patients, Vanderbilt University Medical Center ($24.8 million) and Sumner Regional Medical Center ($10.6 million).
«Read the rest of this article»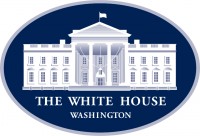 Washington, D.C. – On this National Nurses Day, we should all take a moment to reflect on the dedication of America's incredible healthcare workers. While their selflessness is evident each day, the risks and challenges of the job are on full display during this pandemic.

First Lady Melania Trump shared a video message today to thank nurses for slowing the spread of COVID-19 Coronavirus and saving many American lives.
«Read the rest of this article»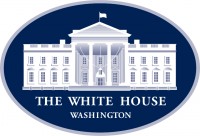 Washington, D.C. – Over the past weeks, Americans' efforts to slow COVID-19 Coronavirus's spread have helped flatten the curve. As a result of this action, the Bureau of Labor Statistics' (BLS) April Employment Situation report shows that nonfarm payroll employment fell by 20.5 million and the unemployment rate (U-3) jumped 10.3 percentage points to 14.7 percent.
Both of these monthly changes are the largest in the series' histories, as never before has the United States halted large portions of its economic activity.
«Read the rest of this article»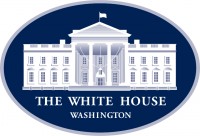 Washington, D.C. – "As our Nation heals, our Spirit has never been Stronger!" President Donald Trump says.

At the White House today, Thursday, May 7th, 2020 the President joined Vice President Mike Pence, First Lady Melania Trump, and Second Lady Karen Pence in leading a National Day of Prayer.
«Read the rest of this article»
President Donald J. Trump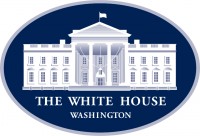 Washington, D.C. – President Donald J. Trump is ensuring that all students are safe to learn and achieve without facing sexual harassment and sexual assault in our Nation's schools.
Today, the U.S. Department of Education is issuing a final regulation to strengthen Title IX protections for survivors of sexual misconduct and fight sex misconduct in schools.
«Read the rest of this article»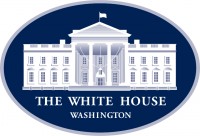 Washington, D.C. – "A U.S. Department of Homeland Security analysis has concluded that China hid the early spread of COVID-19 Coronavirus so it could hoard medical equipment, keeping it from other countries that would have bought it if they had known of the danger that was coming their way from Wuhan," the Washington Examiner editorial board writes.

"Specifically, DHS found, with 95% statistical confidence, that changes to China's personal protective equipment import and export behavior were highly abnormal and not random."
«Read the rest of this article»