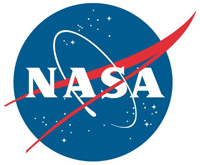 Pasadena, CA – The daily chatter between antennas here on Earth and those on NASA spacecraft at Mars is about to get much quieter for a few weeks.
That's because Mars and Earth will be on opposite sides of the Sun, a period known as Mars solar conjunction. The Sun expels hot, ionized gas from its corona, which extends far into space. During solar conjunction, this gas can interfere with radio signals when engineers try to communicate with spacecraft at Mars, corrupting commands and resulting in unexpected behavior from our deep space explorers.
«Read the rest of this article»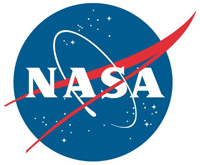 Pasadena, CA – NASA's Atmospheric Infrared Sounder (AIRS) instrument, aboard the Aqua satellite, has produced new data that shows the movement high in the atmosphere of carbon monoxide associated with fires in the Amazon region of Brazil.
This time series maps carbon monoxide at an altitude of 18,000 feet (5,500 meters) from August 8th-22nd, 2019. As the series progresses, the carbon monoxide plume grows in the northwest Amazon region then drifts in a more concentrated plume toward the southeastern part of the country.
«Read the rest of this article»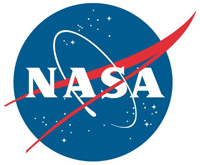 Pasadena, CA – The team behind NASA's InSight lander has named a Martian rock after the band: 'Rolling Stones Rock.' For decades, the music of The Rolling Stones has had a global reach here on Earth. Now, the band's influence extends all the way to Mars.
The Rolling Stones – Mick Jagger, Keith Richards, Charlie Watts and Ronnie Wood – were delighted with the news and commented, "What a wonderful way to celebrate the 'Stones No Filter' tour arriving in Pasadena. This is definitely a milestone in our long and eventful history. A huge thank you to everyone at NASA for making it happen."
«Read the rest of this article»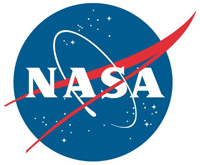 Greenbelt, MD – According to results from the Arctic-Boreal Vulnerability Experiment (ABoVE) funded by NASA's Earth Science Division, increasingly frequent and severe forest fires could burn generations-old carbon stored in the soils of boreal forests.
Releasing this previously buried carbon into the atmosphere could change these forests' balance of carbon gain and loss, potentially accelerating warming.
Canada's Northwest Territories were scorched by record-breaking wildfires in 2014.
«Read the rest of this article»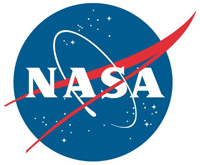 Pasadena, CA – NASA's Spitzer Space Telescope data has been used in a new study to provide a rare glimpse of conditions on the surface of a rocky planet orbiting a star beyond the Sun. The study, published today in the journal Nature, shows that the planet's surface may resemble those of Earth's Moon or Mercury:
The planet likely has little to no atmosphere and could be covered in the same cooled volcanic material found in the dark areas of the Moon's surface, called mare.
«Read the rest of this article»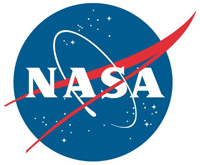 Pasadena, CA – NASA has announced the mission to explore Jupiter's moon Europa is a go.
An icy ocean world in our solar system that could tell us more about the potential for life on other worlds is coming into focus with confirmation of the Europa Clipper mission's next phase. The decision allows the mission to progress to completion of final design, followed by the construction and testing of the entire spacecraft and science payload.
«Read the rest of this article»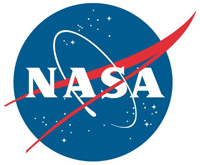 Washington, D.C. – NASA Administrator Jim Bridenstine was joined Friday by U.S. Representatives Mo Brooks and Robert Aderholt of Alabama and Scott DesJarlais of Tennessee at the agency's Marshall Space Flight Center in Huntsville, Alabama, to announce the center's new role leading the agency's Human Landing System Program for its return to the Moon by 2024.
"Marshall Space Flight Center is the birthplace of America's space program. It was Marshall scientists and engineers who designed, built, tested, and helped launch the giant Saturn V rocket that carried astronauts on the Apollo missions to the Moon," Brooks said.
«Read the rest of this article»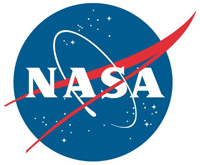 Washington, D.C. Two Proposals have been picked by NASA for concept studies that could help us better understand the fundamental nature of space and how it changes in response to planetary atmospheres, radiation from the Sun, and interstellar particles. The proposals will advance NASA's heliophysics program and could lead to better protection for both technology and humans as we travel farther from home.
Each of these Heliophysics Science Mission of Opportunity proposals will receive $400,000 to conduct a nine-month mission concept study.
«Read the rest of this article»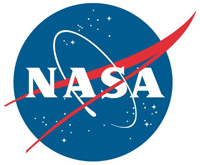 Washington, D.C. – NASA reports that the student-built CubeSat—Radio Frequency Tag Satellite (RFTSat)— was deployed in space on August 7th, 2019 using a one of a kind deployment dispenser called SlingShot. This image shows the Cygnus cargo spacecraft departing the space station with SlingShot payloads in preparation for deployment activities.
RFTSat was designed by students and faculty at Northwest Nazarene University in Nampa, Idaho, and was selected through NASA's CubeSat Launch Initiative (CSLI) to fly as an auxiliary payload on SpaceX's 18th commercial cargo resupply services mission to the International Space Station—which launched July 25th, 2019 from Cape Canaveral, Florida.
«Read the rest of this article»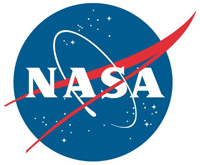 Pasadena, CA – NASA's Mars 2020 rover now has the bit carousel installed, a mechanism that will play a key role in the acquisition, containment and eventual return to Earth of humanity's first samples from another planet.
"The bit carousel is at the heart of the sampling and caching subsystem," said Keith Rosette, Mars 2020 sample handling delivery manager at NASA's Jet Propulsion Laboratory in Pasadena, California. "It contains all of the tools the coring drill uses to sample the Martian surface and is the gateway for the samples to move into the rover for assessment and processing."
«Read the rest of this article»