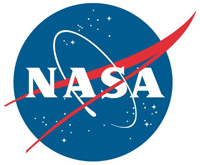 Greenbelt, MD – The center of our galaxy is a crowded place: A black hole weighing 4 million times as much as our Sun is surrounded by millions of stars whipping around it at breakneck speeds. This extreme environment is bathed in intense ultraviolet light and X-ray radiation. Yet much of this activity is hidden from our view, obscured by vast swaths of interstellar dust.
NASA's upcoming James Webb Space Telescope is designed to view the universe in infrared light, which is invisible to the human eye, but is very important for looking at astronomical objects hidden by dust.
«Read the rest of this article»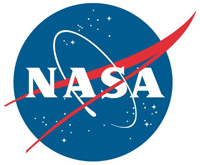 Washington, D.C. – At first glance, NASA's new spacesuit that will be worn on Artemis missions might look like the suits that astronauts use for spacewalks outside the International Space Station today.
However, 21st century moonwalkers will be able to accomplish much more complex tasks than their predecessors, thanks to strides in technological advances that started even before the Apollo program.
«Read the rest of this article»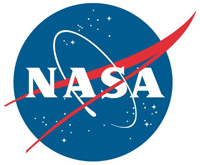 Washington, D.C. – After a successful Thursday night, October 10th, 2019 launch, NASA's Ionospheric Connection Explorer (ICON) spacecraft is in orbit for a first-of-its-kind mission to study a region of space where changes can disrupt communications and satellite orbits, and even increase radiation risks to astronauts.
A Northrop Grumman Stargazer L-1011 aircraft took off at 7:31pm CDT from Cape Canaveral Air Force Station in Florida carrying ICON, on a Northrop Grumman Pegasus XL rocket, to launch altitude of about 39,000 feet.
«Read the rest of this article»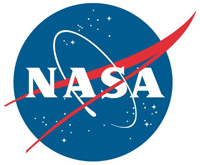 Greenbelt, MD – NASA says our Milky Way is a frugal galaxy. Supernovas and violent stellar winds blow gas out of the galactic disk, but that gas falls back onto the galaxy to form new generations of stars. In an ambitious effort to conduct a full accounting of this recycling process, astronomers were surprised to find a surplus of incoming gas.
"We expected to find the Milky Way's books balanced, with an equilibrium of gas inflow and outflow, but 10 years of Hubble ultraviolet data has shown there is more coming in than going out," said astronomer Andrew Fox of the Space Telescope Science Institute, Baltimore, Maryland, lead author of the study to be published in The Astrophysical Journal.
«Read the rest of this article»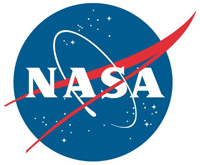 Greenbelt, MD – NASA says that out at the boundary of our solar system, pressure runs high. This pressure, the force plasma, magnetic fields and particles like ions, cosmic rays and electrons exert on one another when they flow and collide, was recently measured by scientists in totality for the first time — and it was found to be greater than expected.
Using observations of galactic cosmic rays — a type of highly energetic particle — from NASA's Voyager spacecraft scientists calculated the total pressure from particles in the outer region of the solar system, known as the heliosheath.
«Read the rest of this article»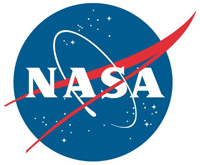 Greenbelt, MD – By 2024, NASA will land astronauts, including the first woman and next man, on the Moon as part of the Artemis lunar exploration program. This won't be the first time NASA takes the name Artemis to the Moon though.
Two robotic spacecraft orbiting the Moon today were initially known as ARTEMIS — short for Acceleration, Reconnection, Turbulence and Electrodynamics of the Moon's Interaction with the Sun. Since 2011, these spacecraft have been sending scientists valuable information about the lunar environment, and laying groundwork critical to returning humans to the Moon.
«Read the rest of this article»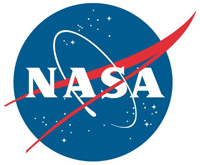 Washington, D.C. – Eight briefcase-size satellites flying in a row may be key to improving forecasts of a hurricane's wind speed – detecting whether it will make landfall as a Category 1 or a Category 5. NASA's Cyclone Global Navigation Satellite System (CYGNSS) fleet, launched in 2016, was designed to show whether the same GPS signals your phone uses for navigation can be used to measure winds deep within a hurricane or typhoon. The answer appears to be a resounding yes.
Weather forecasting models have gotten much better at predicting the future track of a hurricane or typhoon, but they haven't improved at predicting its maximum wind speed, which scientists call intensity.
«Read the rest of this article»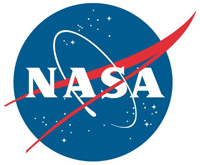 Pasadena, CA – If you could travel back in time 3.5 billion years, what would Mars look like? The picture is evolving among scientists working with NASA's Curiosity rover.
Imagine ponds dotting the floor of Gale Crater, the 100-mile-wide (150-kilometer-wide) ancient basin that Curiosity is exploring. Streams might have laced the crater's walls, running toward its base. Watch history in fast forward, and you'd see these waterways overflow then dry up, a cycle that probably repeated itself numerous times over millions of years.
«Read the rest of this article»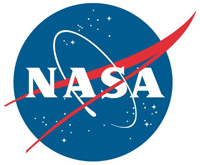 Washington, D.C. – The first all-electric configuration of NASA's X-57 Maxwell now is at the agency's Armstrong Flight Research Center in Edwards, California.
The X-57, NASA's first all-electric experimental aircraft, or X-plane – and the first crewed X-plane in two decades – was delivered by Empirical Systems Aerospace (ESAero) of San Luis Obispo, California on Wednesday, October 2nd, in the first of three configurations as an all-electric aircraft, known as Modification II, or Mod II.
«Read the rest of this article»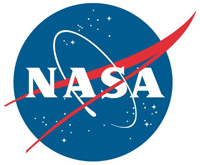 Pasadena, CA – NASA's InSight lander, which is on a mission to explore the deep interior of Mars, positioned its robotic arm this past weekend to assist the spacecraft's self-hammering heat probe. Known as "the mole," the probe has been unable to dig more than about 14 inches (35 centimeters) since it began burying itself into the ground on February 28th, 2019.
The maneuver is in preparation for a tactic, to be tried over several weeks, called "pinning."
«Read the rest of this article»