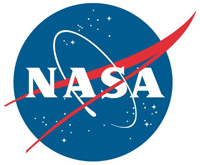 Pasadena, CA – New composite images made from NASA's Cassini spacecraft are the most detailed global infrared views ever produced of Saturn's moon Enceladus. And data used to build those images provides strong evidence that the northern hemisphere of the moon has been resurfaced with ice from its interior.
Cassini's Visible and Infrared Mapping Spectrometer (VIMS) collected light reflected off Saturn, its rings and its ten major icy moons – light that is visible to humans as well as infrared light. VIMS then separated the light into its various wavelengths, information that tells scientists more about the makeup of the material reflecting it.
«Read the rest of this article»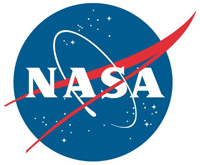 Greenbelt, MD – An international effort that brought together more than 60 ice, ocean, and atmosphere scientists from three dozen international institutions has generated new estimates of how much of an impact Earth's melting ice sheets could have on global sea levels by 2100.
If greenhouse gas emissions continue apace, Greenland and Antarctica's ice sheets could together contribute more than 15 inches (38 centimeters) of global sea level rise – and that's beyond the amount that has already been set in motion by Earth's warming climate.
«Read the rest of this article»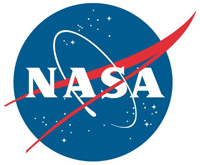 Pasadena, CA – An international team of astronomers using NASA's Transiting Exoplanet Survey Satellite (TESS) and retired Spitzer Space Telescope has reported what may be the first intact planet found closely orbiting a white dwarf, the dense leftover of a Sun-like star, only 40% larger than Earth.
The Jupiter-size object, called WD 1856 b, is about seven times larger than the white dwarf, named WD 1856+534. It circles this stellar cinder every 34 hours, more than 60 times faster than Mercury orbits our Sun.
«Read the rest of this article»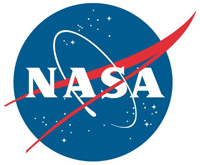 Pasadena, CA – A NASA aircraft equipped with a powerful radar took to the skies this month, beginning a science campaign to learn more about several wildfires that have scorched vast areas of California. The flights are being used to identify structures damaged in the fires while also mapping burn areas that may be at future risk of landslides and debris flows.
They're part of the ongoing effort by NASA's Applied Sciences Disaster Program in the Earth Sciences Division, which utilizes NASA airborne and satellite instruments to generate maps and other data products that partner agencies on the ground can utilize to track fire hotspots, map the extent of the burn areas, and even measure the height of smoke plumes that have drifted over California and neighboring states.
«Read the rest of this article»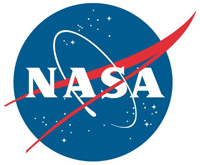 Huntsville, AL – As part of the Artemis program, NASA is returning astronauts to the Moon where we will prepare for human exploration of Mars. Additive manufacturing, or 3D printing, experts from NASA, industry, and academia are pioneering methods to print the rocket parts that could power those journeys.
NASA's Rapid Analysis and Manufacturing Propulsion Technology project, or RAMPT, is advancing development of an additive manufacturing technique to 3D print rocket engine parts using metal powder and lasers.
«Read the rest of this article»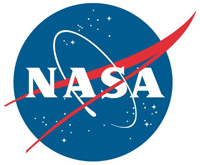 Washington, D.C. – NASA has issued another request to its 14 Commercial Lunar Payload Services (CLPS) partners to bid on flying a suite of payloads to the Moon. The request asks partners to fly 10 NASA science investigations and technology demonstrations to a non-polar region of the Moon in 2023.
Through the CLPS initiative, NASA taps its commercial partners to quickly land scientific instruments and technology demonstrations on the Moon. The initiative is a key part of NASA's Artemis program. The science and technology payloads will help lay the foundation for human missions to the lunar surface. A provider will be selected by the end of the year, making it the sixth surface task award.
«Read the rest of this article»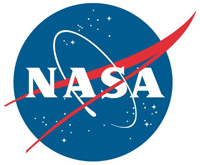 Pasadena, CA – When NASA's OSIRIS-REx spacecraft arrived at asteroid (101955) Bennu, mission scientists knew that their spacecraft was orbiting something special. Not only was the boulder-strewn asteroid shaped like a rough diamond, its surface was crackling with activity, shedding small pieces of rock into space.
Now, after more than a year and a half up close with Bennu, they're starting to better understand these dynamic particle-ejection events.
«Read the rest of this article»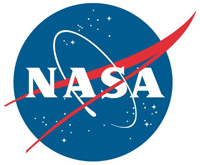 Washington, D.C. – Star Trek debuted 54 years ago on September 8th, 1966. Fans of the television science fiction series Star Trek were saddened when the show's final episode aired on June 3rd, 1969. It seemed like the end of a very short era, as the program had only been on the air for three seasons. But, the show and its influence continue.
In the documentary "NASA on the Edge of Forever: Science in Space," host NASA astronaut Victor Glover states, "Science and Star Trek go hand-in-hand."
«Read the rest of this article»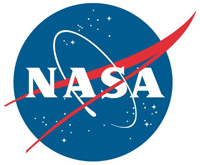 Hampton, VA – Many exploration destinations in our solar system are frigid and require hardware that can withstand the extreme cold. During NASA's Artemis missions, temperatures at the Moon's South Pole will drop drastically during the lunar night. Farther into the solar system, on Jupiter's moon Europa, temperatures never rise above -260 degrees Fahrenheit (-162 degrees Celsius) at the equator.
One NASA project is developing special gears that can withstand the extreme temperatures experienced during missions to the Moon and beyond. Typically, in extremely low temperatures, gears – and the housing in which they're encased, called a gearbox – are heated.
«Read the rest of this article»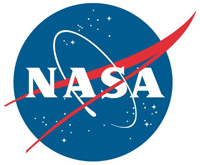 Pasadena, CA – As NASA's Mars rover Perseverance hurtles through space toward the Red Planet, the six-wheeler's twin is ready to roll here on Earth.
A full-scale engineering version of the Mars 2020 Perseverance rover – outfitted with wheels, cameras, and powerful computers to help it drive autonomously – has just moved into its garage home at NASA's Jet Propulsion Laboratory in Southern California.
«Read the rest of this article»