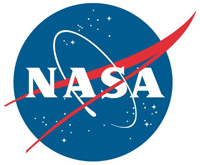 Pasadena, CA – Tropical Storm Fay is sweeping across New England, with the center of the storm making landfall about 10 miles (15 kilometers) north-northeast of Atlantic City, New Jersey, at around 5:00pm local time.
At that time, Fay had maximum sustained winds of around 50 mph (85 kph). Forecasters predicted the storm will dump up to 7 inches (18 centimeters) of rain along its path from Delaware into New Jersey.
«Read the rest of this article»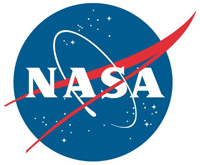 Pasadena, CA – Under consideration to become the next NASA Discovery Program mission, VERITAS would reveal the inner workings of Earth's mysterious "twin."
Imagine Earth. Now fill the skies with thick, Sun-obscuring clouds of sulfuric acid; boil off the oceans by cranking up the temperature to 900 degrees Fahrenheit (nearly 500 degrees Celsius), and boost the air pressure high enough to flatten you like a pancake. What you now have is Venus, a rocky planet similar in size to Earth but different in almost every other way.
«Read the rest of this article»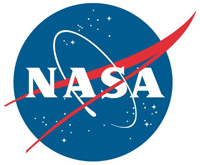 Pasadena, CA – NASA says a comet visiting from the most distant parts of our solar system is putting on a spectacular nighttime display. Named Comet C/2020 F3 NEOWISE, the comet made its once-in-our-lifetimes close approach to the Sun on July 3rd, 2020, and will cross outside Earth's orbit on its way back to the outer parts of the solar system by mid-August.
The comet cruised just inside Mercury's orbit on July 3rd. This very close passage by the Sun is cooking the comet's outermost layers, causing gas and dust to erupt off the icy surface and creating a large tail of debris. And yet the comet has managed to survive this intense roasting.
«Read the rest of this article»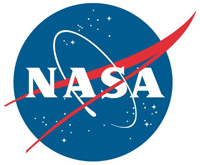 Pasadena, CA – NASA's InSight lander has been using its robotic arm to help the heat probe known as the "mole" burrow into Mars. The mission is providing the first look at the Red Planet's deep interior to reveal details about the formation of Mars and, ultimately, all rocky planets, including Earth.
Akin to a 16-inch-long (40-centimeter-long) pile driver, the self-hammering mole has experienced difficulty getting into the Martian soil since February 2019. It's mostly buried now, thanks to recent efforts to push down on the mole with the scoop on the end of the robotic arm.
«Read the rest of this article»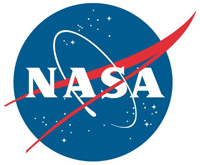 Pasadena, CA – NASA's Curiosity Mars rover has started a road trip that will continue through the summer across roughly a mile (1.6 kilometers) of terrain. By trip's end, the rover will be able to ascend to the next section of the 3-mile-tall Martian (5-kilometer-tall) mountain it's been exploring since 2014, searching for conditions that may have supported ancient microbial life.
Located on the floor of Gale Crater, Mount Sharp is composed of sedimentary layers that built up over time. Each layer helps tell the story about how Mars changed from being more Earth-like – with lakes, streams and a thicker atmosphere – to the nearly-airless, freezing desert it is today.
«Read the rest of this article»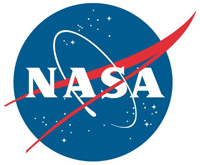 Cleveland, OH – NASA's Glenn Research Center and University Hospitals (UH) in Cleveland have collaborated to develop new methods and technologies for decontaminating personal protective equipment (PPE) for aerospace applications and for safeguarding the health of workers caring for patients with coronavirus (COVID-19).
A team of researchers recently developed and tested two new approaches that could enable health care professionals to sanitize face masks on-site and safely reuse them. These approaches also may be useful to the aerospace community when traditional sterilization techniques might not be available.
«Read the rest of this article»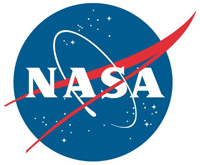 Washington, D.C. – NASA has created a space radiation simulator where researchers can speed up understanding of radiation risks astronauts face, and develop techniques to reduce those risks, as they head to the Moon under the Artemis Program and prepare for future missions to Mars.
Based on new technology and an innovative design for creating a broad spectrum of galactic cosmic rays (GCRs), the new space radiation simulator was developed through collaborations with world-leading space radiation researchers at NASA's Langley Research Center in Hampton, Virginia and the NASA Space Radiation Laboratory at Brookhaven National Laboratory in Upton, New York.
«Read the rest of this article»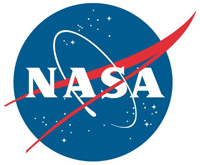 Washington, D.C. – For the first time in the agency's history, NASA has initiated a new effort to enable NASA personnel to fly on future commercial suborbital spaceflights. NASA's Flight Opportunities program has successfully worked with emerging commercial suborbital transportation systems to fly research payloads to space for short periods of microgravity time.
In addition, the Flight Opportunities program recently released a call that allows those non-NASA researchers to propose accompanying their payloads in suborbital space.
«Read the rest of this article»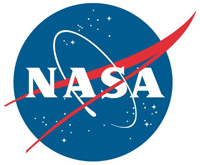 Washington, D.C. – NASA says the number of illegal gold mines in the Amazon is increasing so fast that activists have turned to satellite imagery to identify them. Still, with thousands of new mines a year, the work was overwhelming scientists at Earthrise Alliance – they needed more hands on deck. That's how ninth graders in Weston, Massachusetts, began locating illegal mining activity in Brazil's protected Yanomami territory.
Earthrise is one of numerous organizations getting Earth-observation images, data, and analysis – much of which NASA makes available for free – into the hands of people working on sustainability projects.
«Read the rest of this article»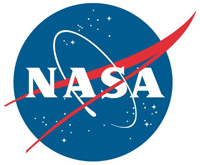 Greenbelt, MD – What started out as a hunt for ice lurking in polar lunar craters turned into an unexpected finding that could help clear some muddy history about the Moon's formation.
Team members of the Miniature Radio Frequency (Mini-RF) instrument on NASA's Lunar Reconnaissance Orbiter (LRO) spacecraft found new evidence that the Moon's subsurface might be richer in metals, like iron and titanium, than researchers thought. That finding, published July 1st in Earth and Planetary Science Letters, could aid in drawing a clearer connection between Earth and the Moon.
«Read the rest of this article»