Topic: 1040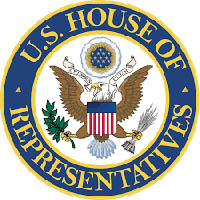 Washington, D.C. – U.S. Representative Mark Green visited soldiers from Fort Campbell's own 101st Airborne Division 3rd Brigade Combat Team at the United States-Mexico border last Friday.
While in El Paso, Representative Green met leadership from the 3rd Brigade and fellow soldiers from the 7th District of Tennessee. He also toured various operations centers at Fort Bliss as well as sections of the U.S.-Mexico border where Rakkasans are stationed.
«Read the rest of this article»
Washington, D.C. – The Internal Revenue Service today reminded taxpayers that the next couple of weeks, especially around Presidents' Day, marks the busiest time of year for IRS toll-free phone services. Taxpayers can avoid the rush by getting answers to their questions on IRS.gov.
The IRS will be issuing an "Avoid the Rush" series of news releases that provide tips related to the most common questions asked by taxpayers during the February peak.
«Read the rest of this article»
Atlanta, GA – The Internal Revenue Service today urged taxpayers whose tax-filing extension runs out on October 15th to double check their returns for often-overlooked tax benefits and then file their returns electronically using IRS e-file or the Free File system.
More than a quarter of the nearly 13 million taxpayers who requested an automatic six-month extension this year have yet to file. «Read the rest of this article»
Washington, D.C. – Unemployment can be stressful enough without having to figure out the tax treatment of the unemployment benefits you receive.
Unemployment compensation generally includes, among other forms, state unemployment compensation benefits, but the tax implications depend on the type of program paying the benefits. You must report unemployment compensation on line 19 of Form 1040, line 13 of Form 1040A, or line 3 of Form 1040EZ. «Read the rest of this article»
Washington, D.C. – If you're among the taxpayers who still file a paper return, the IRS reminds you that it no longer mails paper tax packages, a step the agency took after continued growth in electronic filing, the availability of free options and as a way to reduce costs.
If you're e-filing, the software will choose the best form for you, but if you're taking pencil to paper, make it as simple as possible by choosing the simplest tax form for your situation. «Read the rest of this article»