Topic: 2001: A Space Odyssey

Clarksville, TN – For five weeks in September and October, aliens, robots and a bleak, dystopian future will cast a shadow over Austin Peay State University's Art and Design Building as the Department of Languages and Literature and the Film Studies minor present the inaugural Film Genre Festival.
On each Tuesday beginning September 26th and lasting through October 31st, a different film will be shown at 5:00pm in the Art and Design Building, room 120. All screenings are free and include an introduction from the Austin Peay professor who selected the film.
«Read the rest of this article»
"Planters Bank Presents…" Film Series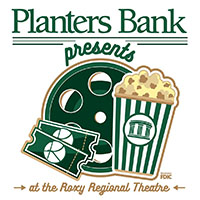 Clarksville, TN – The "Planters Bank Presents…" film series to show "Close Encounters of the Third Kind" this Sunday, August 20th, 2017 at the Roxy Regional Theatre at 2:00pm. Then on Monday, August 21th, there will be a special screening of "2001: A Space Odyssey" at 6:00pm to cap off the Total Solar Eclipse.
"Close Encounters of the Third Kind" is a classic sci-fi tale about ordinary people and their extraordinary meetings with extraterrestrials. After an encounter with U.F.O.s, a line worker feels undeniably drawn to an isolated area in the wilderness where something spectacular is about to happen.
«Read the rest of this article»

Clarksville, TN – The Roxy Regional Theatre is offering a unique and intimate opportunity to experience this summer's once-in-a-lifetime celestial event at a total solar "Eclipse Party" hosted at the home of longtime supporters Dr. John and Cathy Stanton.
At the Stantons' 18-plus-acre oasis in the northern section of Montgomery County, large open fields afford unobstructed views of the sky, perfect for observing the rare total solar eclipse.
«Read the rest of this article»
Written by Guy Webster
NASA's Jet Propulsion Laboratory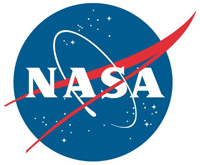 Pasadena, CA – NASA's Mars Odyssey spacecraft will reach a major milestone June 23rd, when it completes its 60,000th orbit since arriving at the Red Planet in 2001.
Named after the bestselling novel "2001: A Space Odyssey" by Arthur C. Clarke, Odyssey began orbiting Mars almost 14 years ago, on October 23rd, 2001. On December 15th, 2010, it became the longest-operating spacecraft ever sent to Mars, and continues to hold that record today.
Odyssey, which discovered widespread water ice just beneath the surface of the Red Planet, is still going strong today, serving as a key communications relay for NASA's Mars rovers and making continued contributions to planetary science.
«Read the rest of this article»