Topic: 2012 Clarksville Writers Conference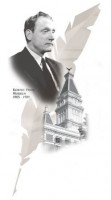 Clarksville, TN – Keven McQueen is not your average author with an elevated impression of himself. Here's what he has to say about his life as he introduces himself on his web page, "I have degrees in English from Berea College and Eastern Kentucky University. I have been an instructor of composition and literature in the Department of English and Theatre at EKU since 1989. English is my wife but history is my mistress, especially politically incorrect history which presents uncomfortable challenges to what "everyone knows" or assumes to be true."
He goes on to add, "For a while I worked as a night watchman at a funeral home, a job that dovetailed well with my sense of humor….I am the author of five books: a biography of a nineteenth-century Kentucky emancipationist, Cassius M. Clay, Freedom's Champion; two books featuring biographies of bizarre and eccentric figures from Kentucky history, Offbeat Kentuckians and More Offbeat Kentuckians; a hybrid of the Kentucky history and true crime genres, Murder in Old Kentucky, and the brand-new Kentucky Book of the Dead, which concerns ghosts, giant skeletons, premature burial, monsters and other strangeness. I have another Kentucky-based true crime book on the way, Cruelly Murdered."
«Read the rest of this article»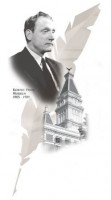 Clarksville, TN – Marshall Chapman, born in a prominent South Carolina family and groomed to become a socialite, bolted from her confining future to make waves in the world of rock 'n' roll during and after her years at Vanderbilt University. Some of her 400 songs have been recorded by people like Jimmy Buffett, Emmylou Harris, Olivia Newton-John, Wynonna Judd, Sawyer Brown, Conway Twitty — and the list goes on and on. Her "Rode Hard and Put Up Wet" was featured in the movie Urban Cowboy.
Marshall Chapman spoke and sang at this year's writers' conference in honor of her dear friend, William Gay, who died this past February. The conference itself was dedicated to William, who had been a central speaker at the conference for the past several years. Marshall told her stories and sang her songs with intimate details of her friendship with William and introduced songs from her new album, Big Lonesome, named by The Philadelphia Inquirer "Best Country/Roots Album of 2010."
«Read the rest of this article»
This is an unedited speech given on Thursday, June 7, 2012, at the Eighth Annual Clarksville Writers' Conference dedicated to the memory of Tennessee author, William Gay.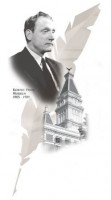 I'm nobody! Who are you? Are you nobody, too? Then there's a pair of us — don't tell! They'd banish us, you know. How dreary to be somebody! How public, like a frog. To tell your name the livelong day To an admiring bog!
That's the way Emily Dickinson said it, of course. When I arrive at the Clarksville Writers' Conference every year and see all these fabulous writers whose books are actually best sellers or aiming at that distinction, I have a hard time not feeling like I'm nobody.
William Gay had to have a little of that feeling in his soul when he arrived to give a reading to the admiring mobs—that is after the 40 odd years of not being published initially. He didn't go to college but he was probably much more highl educated than many people with a Ph.D. He paid his dues in society with hard work—some of it physical, most of it mental. He read, he absorbed, he learned, he translated what he saw in life onto the written page.
«Read the rest of this article»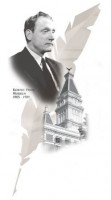 Clarksville, TN – Recently resigning from teaching at Vanderbilt University where she taught Italian, Women's Studies, English and Humanities, Tracy Barrett can now devote her time to creating more children's and young adult books. Her scholarly interests resulted in her Bachelor's degree in Classics-Archaeology from Brown University and a Master of Arts and Ph.D. In Medieval Italian Literature from the University of California at Berkeley.
A grant from the National Endowment for the Humanities to study medieval women writers led to the writing of her award-winning young-adult novel, Anna of Byzantium (Delacorte). Her most recent publications are King of Ithaka, a young-adult novel based on Homer's Odyssey; and the fourth book in The Sherlock Files, The Missing Heir (both Henry Holt). In September, Harcourt will publisher her young-adult retelling of the myth of the Minotaur, Dark of the Moon.
«Read the rest of this article»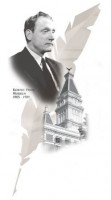 Clarksville, TN – This was Dr. A. Scott Pearson's second appearance at a Clarksville Writer's Conference. He debuted his first book, Rupture, in 2010. Just before the 2012 Conference in Clarksville, Dr. Pearson's Benjamin Franklin Award for Mysteries was announced by the Independent Book Publishers Association at a ceremony at the Marriott Marquis Hotel in New York on June 4. This was awarded for his second novel, Public Anatomy, introduced in March, 2011. Independent Book Publishers Association (IBPA), is the largest not-for-profit representing independent book publishers.
A surgeon on the faculty and staff at Vanderbilt in Nashville, Dr. Pearson also is a member of the Interdisciplinary Group at the Robert Penn Warren Center for Humanities. Dr. Pearson teaches a class entitled "Narrative Medicine: Stories of Illness and the Doctor-Patient Relationship" to teach medical students this patient-centered concept when they enter the fast-paced, technological race that defines today's medicine.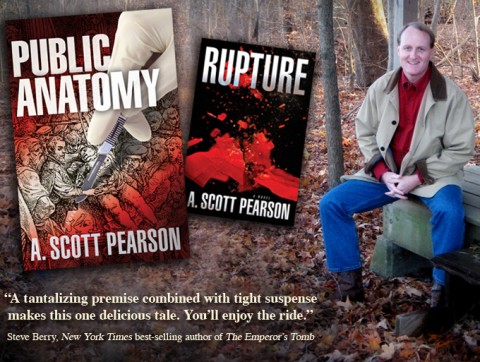 «Read the rest of this article»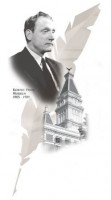 Clarksville, TN – Listening to Chuck Sambuchino at the Eighth Annual Clarksville Writers' Conference was like getting the inside scoop on how to become famous. His expertise as an editor and writer at Writer's Digest Books gives him the right to tell it like it is.
Editing the Guide to Literary Agents and Children's Writer's & Illustrator's Market would be a full time occupation for most people, but Chuck has just signed the option for a movie deal for his first humor book, How to Survive a Garden Gnome Attack (2010) and is about to publish Red Dog/Blue Dog: When Pooches Get Political.
«Read the rest of this article»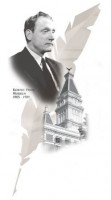 Clarksville, TN – Participants expecting to attend the Clarksville Writers' Conference on June 7 and 8 have just received the following message:
"We regret to inform you that poet Amanda Auchter will be unable to attend this year's conference, as originally scheduled, due to illness (from which she is expected to make a full recovery).  While we will miss seeing and hearing from Amanda, we think you will be pleased with her replacement, poet Jeff Hardin.
Hardin is the author of two chapbooks, Deep in the Shallows and The Slow Hill Out, as well as one collection, Fall Sanctuary, recipient of the Nicholas Roerich Prize.
«Read the rest of this article»