Topic: 501st Area Support Medical Company
101st Airborne Division (Air Assault) Public Affairs Staff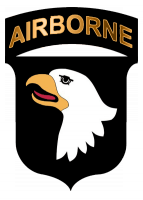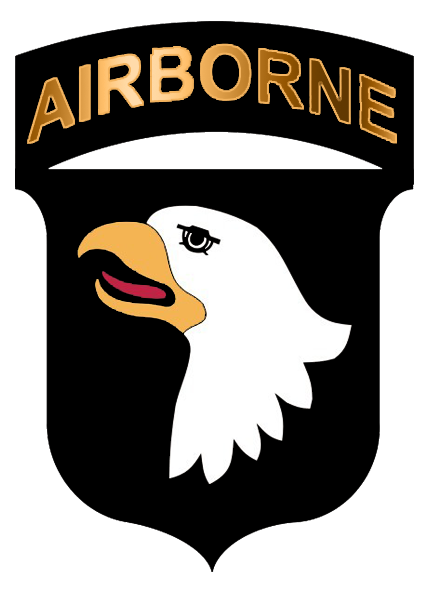 Fort Campbell, KY – About 40 Soldiers returned to Fort Campbell, May 23rd, 2020 following a deployment in support of COVID-19 Coronavirus relief efforts.
The Soldiers, who are assigned to the 501st Medical Company (Area Support), deployed April 18th and provided medical treatment, behavioral health care, COVID-19 Coronavirus screening and laboratory testing, radiological support, and forward medical logistics management to more than 4,000 U.S. Department of Defense service members in New York, New Jersey, Massachusetts, Connecticut and Pennsylvania.
«Read the rest of this article»
101st Airborne Division (Air Assault) Public Affairs Staff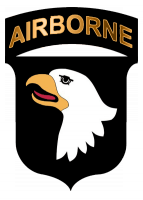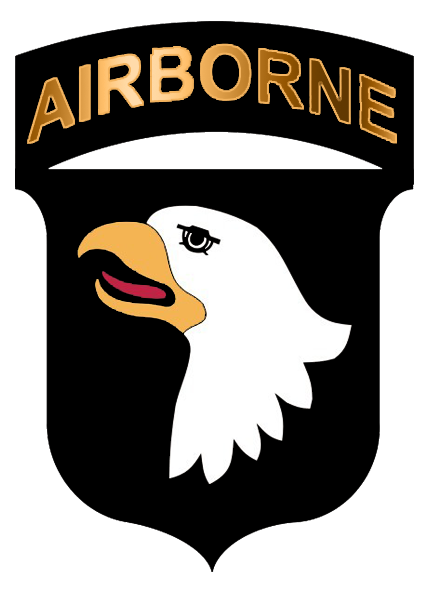 Fort Campbell, KY – On Wednesday, April 22nd, 2020 the 101st Airborne Division (Air Assault) and Fort Campbell deployed about 10 Soldiers to aid in the ongoing COVID-19 Coronavirus relief effort in the northeast.
The Soldiers, logistics experts assigned to the 101st Airborne Division Sustainment Brigade, deployed from Fort Campbell to Joint Base McGuire-Dix-Lakehurst, New Jersey. They follow several other groups of Fort Campbell Soldiers who have deployed in support of the COVID-19 Coronavirus response. Most recently, about 70 Soldiers from the 501st Area Support Medical Company deployed April 18th to Boston.
«Read the rest of this article»
Muscatatuck Urban Training Center, IN – The morning air filled with smoke; felled trees and debris covered the area as trucks began to arrive. U.S. Army Soldiers with 501st Area Support Medical Company, based in Fort Campbell, Kentucky begin setting up for decontamination operations and medical evaluations as part of Guardian Response 2019 at Muscatatuck Urban Training Center, Indiana, May 1st, 2019.
More than 9,000 Soldiers from across the country are participating in Guardian Response 2019, a multi-component training exercise that validates U.S. Army units' ability to provide capabilities for the Defense Support of Civil Authorities in the event of a Chemical, Biological, Radiological, or Nuclear catastrophe.
«Read the rest of this article»
Written by Maria Yager
Blanchfield Army Community Hospital Public Affairs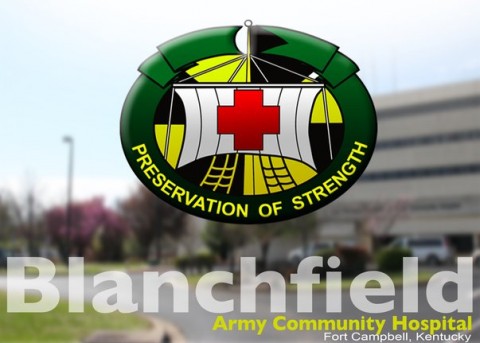 Fort Campbell, KY – Soldiers from the Fort Campbell – based 531st Hospital Center, seven subordinate units and Blanchfield Army Community Hospital participated in a field exercise recently, allowing them to test Army Medicine's new field hospital platform.
In 2017, the Army's combat support hospitals began transitioning to a new, more modular 32-bed field hospital that can be expanded incrementally to 148 beds, with a suite of medical and dental services to choose from. Its design gives medical planners more flexibility in sending only the modules and personnel it needs for the mission.
«Read the rest of this article»