Topic: 68th District in the Tennessee House of Representatives
Written by Curtis Johnson
Tennessee State Representative for 68th District
Speaker Pro Tempore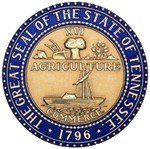 Nashville, TN – Key education bills headlined action on Capitol Hill in Nashville as House Republicans voiced strong support of a new pilot program to help adults complete their degree in Tennessee's community colleges.
As introduced, House Bill 646 establishes the Community College Reconnect Grant — a last-dollar scholarship to adults who want to return to community college and complete their associate's degree in applied science.
Currently in Tennessee, adults account for approximately 30% of enrolled undergraduate students, which equals about 65,000 adult learners.
«Read the rest of this article»
Written by Curtis Johnson
Tennessee State Representative for 68th District
Speaker Pro Tempore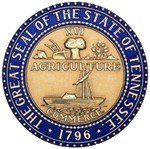 Nashville, TN – Republicans in the House have spent a great deal of time this legislative session focusing on bills to assist veterans and currently serving military personnel in Tennessee.  Building on legislation passed over the last several General Assemblies, the House hopes to continue finding ways to make life easier for military members and their families in the state.
One bill from this year, House Bill 8, will ensure high school students that train between their junior and senior year in the National Guard or go to advanced training after their senior year will still remain eligible for the state's Tennessee Promise program.
«Read the rest of this article»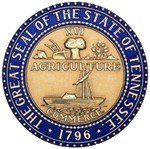 Clarksville TN – Clarksville State Representative Curtis Johnson is expected to be confirmed as the Tennessee House of Representatives Speaker Pro Tem, after a party power play to oust current Pro Tem Judd Metheny.
Metheny, of Tullahoma, TN fell out of favor with the Republican leadership over controversial legislation regarding loosening gun laws, and battling what he perceived as the spread of Islamic law in Tennessee and the United States. «Read the rest of this article»
Brett Ramsey will be at Billy Dunlop Park on Saturday, May 1st for a community meet and greet. He will be there from 1:00 pm – 2:00 pm or until the last person leaves. Please take this opportunity to come out and share your views with him.
Brett Ramsey grew up on a farm in Martin, TN. His family has always been politically active in government with his grandfather being former Tennessee governor Ned Ray McWherther, and his cousin being current Congressman John Tanner.
Brent attended Rhodes College in Memphis Tennessee, and graduated in 2003. He currently teaches in the Political Science Department at Austin Peay State University. He is married to Jessica Ramsey. Together they have made Clarksville, TN their home for over 3 years.
Brett has had experiences working at both the Congressional and state legislative level. He is running for the 68th district in the Tennessee House of Representatives. «Read the rest of this article»
State Representative Curtis Johnson (R-Clarksville) has been appointed as Chairman of the House Republican Caucus Task Force on Budget and Economic Development.  The appointment was announced today by House Republican Caucus Chairman Glen Casada.
"Representative Johnson was an ideal choice for this group," said Rep. Casada.  "Being from Clarksville, he understands the importance of economic development, as evidenced through his role in the Hemlock project. I am confident that he will lead the group effectively and assist in crafting solutions." «Read the rest of this article»