Topic: 8th Congressional District

Clarksville, TN – On Saturday, October 9th, 2010 at the G's Pancake House Restaurant, located at 803 South Riverside Drive, Clarksville, TN. starting at 12 noon.
The Coffee Party of Clarksville, Tennessee in partnership with the Clarksville Branch of the NAACP, the Hispanic Organization for Progress & Education (HOPE), and the Korean American Association of Clarksville will host a "Meet the Candidates Forum." «Read the rest of this article»
Candidate Highlights Faith at Open Meeting in Montgomery County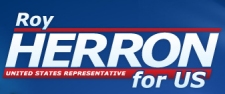 Dresden, TN – Congressional candidate Roy Herron will talk with citizens about the importance of faith and public service this week in Clarksville as a part of his God and Politics book tour.
Herron will host a public gathering at Austin Peay on September 29th, 2010 at 1:30pm. He will give away free copies of his book entitled God and Politics: How Can a Christian Be in Politics?
In the book, Herron shares how Biblical values have shaped America and tells why and how people of faith should help lead this country.
«Read the rest of this article»
Roy Herron, the Democratic Candidate for the 8th Congressional District launched his campaign in Montgomery County Tennessee by making it a stop on his Cuttin' Waste & Creatin' Jobs Tour. The event was held at F&M Bank were he was introduced by Bank President Sammy Stuard. Herron is being opposed by Republican Stephen Fincher.
Herron arrived for the campaign event in his Red Ford F-150 pickup truck which has over 400,000 miles on it. He uses the truck as an analogy for stopping wasteful government spending, one of the focal points for his campaign.
«Read the rest of this article»
Herron praised for 'fiscal responsibility and accountability'
Dresden, TN — The fiscally conservative Blue Dog Coalition announced today its endorsement of conservative Roy Herron for Tennessee's 8th Congressional District, citing his commitment to fiscal responsibility and accountability.
The Blue Dogs, who represent the center of the House of Representatives, are dedicated to the financial stability and national security of the United States, and have consistently worked with members of both parties to promote common sense, middle-of-the-road policies.
The Blue Dog endorsement makes clear that Herron will stand up to anyone in Congress to curb reckless spending. «Read the rest of this article»

WASHINGTON, DC – U.S. Rep. John Tanner praised the enactment of a new law to give Tennesseans more options in TV channel lineups. S.3333, the "Satellite Television Extension and Localism Act of 2010," also known as "SHVERA," was signed into law recently. The law contains amendments that help further two of Congressman John Tanner's priorities that impact Tennesseans' channel lineup options.
"This new law gives 8th District families more access to local programming that originates from our state and best serves our communities," Congressman Tanner said. "We have been fighting hard to make these improvements and will continue working to ensure local programming is available." «Read the rest of this article»

Donn Janes, a candidate for the U.S. House of Representatives in Tennessee's 8th district announced that he is headed to Washington D.C. to lobby Congress to not pass the Healthcare legislation. Donn plans to meet up with other concerned citizens and Tea Party members to work to ensure that the Healthcare bill does not pass. "The people of the 8th District and this country are strongly opposed to this bill, especially the way in which the Congressional leadership is trying to pass it. I will join with others who are in Washington working to stop this bills passage. I will work to represent those who are unable to make the trip, and ensure their voices and concerns are heard," Donn stated. «Read the rest of this article»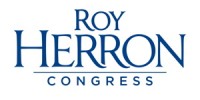 Nashville — Roy Herron today made his candidacy for Congress official when he filed official qualifying papers to run in Tennessee's 8th District at the Secretary of State's Office in Nashville.
The former minister, small-town attorney and businessman said he would focus on creating jobs for Tennesseans, cutting spending and balancing the budget.
"The hardworking people of Tennessee's 8th District didn't create this tough economy, but we certainly feel the full effects of it," Herron said. "My top three priorities in Tennessee will be jobs, jobs and jobs. My top three priorities in Washington will be cutting spending, cutting spending and cutting spending."
A fiscal conservative, Herron said he is concerned that spending in Washington is out of control.
«Read the rest of this article»
Dresden – Breaking all 8th Congressional District fundraising records, Senator Roy Herron will report more than $675,000 for his campaign, all raised in less than a month. Herron is running for the seat currently held by Congressman John Tanner, who is retiring and not seeking re-election.
"I am delighted to have received contributions from all 19 counties in the 8th District, including from Democrats, Republicans and Independents," Herron said.
End-of-quarter reports are being prepared by Herron's campaign for release later this month as required by federal law.
Herron had less than a month before the end of the quarter to put together the $675,000 following Congressman Tanner's retirement announcement on December 1. «Read the rest of this article»
Dresden – State Senator Roy Herron, Democratic candidate for Tennessee's 8th District in the U.S. Congress, today announced endorsements from State Senator Tim Barnes (D-Clarksville),  State Senator Doug Jackson (D-Dickson), State Representative Joe Pitts (D-Clarksville), and State Representative John Tidwell (D-New Johnsonville), all prominent legislators who represent Tennesseans living in the Congressional District.
"I've had the opportunity to serve with Roy Herron, and I have seen his care and concern for people. I'm confident that the people of the 8th congressional district will be well-served when Roy becomes their Congressmen," said Sen. Barnes, whose 22nd District includes Houston and Montgomery counties. «Read the rest of this article»

U.S. Rep. John Tanner today praised the Senate for its passage Tuesday of its version of the Military/VA Construction Appropriations bill. The bill will now be sent to a conference committee to reconcile differences with the House-passed bill, Tanner said.
The House bill passed July 10 includes projects Tanner requested for Fort Campbell facility improvements and to push for construction of a veterans' nursing home in Montgomery County.
"Passage of the Senate bill gets us another step closer to making these crucial investments at Fort Campbell and to make the VA understand what many of us have long known: that Middle Tennessee veterans deserve a nursing home in Montgomery County," Congressman Tanner said. "We will continue following the legislative process and encourage the conference committee to realize why these are important commitments." «Read the rest of this article»