Topic: 911 Dispatcher
Downtown Commons Ice Rink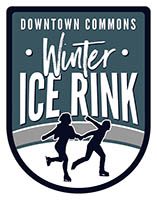 Montgomery County, TN – On January 15th, 2020, the public is invited to attend the second annual Broomball match between Montgomery County Mayor Jim Durrett and U.S. Army Fort Campbell to a backyard broomball game at 6:00pm-7:00pm at the Downtown Commons Winter Ice Rink.
Broomball is a variation of ice hockey played on ice without skates and with brooms and a ball instead of sticks and a puck. Running around in shoes on ice while trying to "sweep" a ball into a goal presents a unique challenge that includes a lot of slipping, sliding and falling.
«Read the rest of this article»
Dispatchers Have Less Than One Percent Error Rate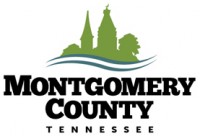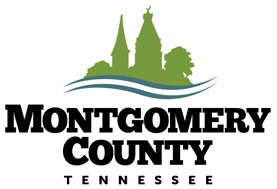 Montgomery County, TN – Seven local 911 telecommunicators were recently recognized for for their 2017 scores in quality assurance for their work in Emergency Medical Dispatch. Emergency Medical Dispatch (EMD) is a systematic program of handling medical calls.
The seven dispatchers who were recognized had less than one percent error in 2017. To have a quality assurance score of 99 percent is an outstanding achievement. The Montgomery County 911 Team is proud of their hard work and dedication.
«Read the rest of this article»

Clarksville, TN – Between 3:00am and 4:00am this Christmas morning, Clarksville Police Department Officers, Montgomery County Sheriff's Office Deputies, and 911 Dispatchers gathered $600.00 in cash in 2 hours.
They then went to Walgreens and loaded up on toys to play Santa for children that were staying at the Salvation Army, who wouldn't have gifts to open.
«Read the rest of this article»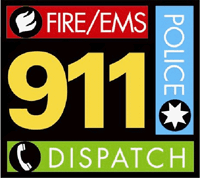 Clarksville, TN – National Telecommunicator Week was established in 1991 by Congress, to raise awareness of the hard work and dedication of 9-1-1 call takers, dispatchers, and telecommunications personnel.
They are an unsung group of heroes that operate 24 hours a day, 7 days a week, rain, shine, tornado, or any other kind of disaster that you can think of.
«Read the rest of this article»
Dallas, TX – More people will survive sudden cardiac arrest when 9-1-1 dispatchers help bystanders assess victims and begin CPR immediately, according to a new American Heart Association scientific statement published in Circulation: Journal of the American Heart Association.
In the 2010 resuscitation guidelines, the association advised 9-1-1 dispatchers to help bystanders assess anyone who may have had a cardiac arrest and then direct them to begin CPR. «Read the rest of this article»