Topic: Abacos Islands
Devastating Category 5 Hurricane Dorian Makes a Direct Hit on Abacos Islands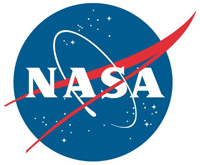 Greenbelt, MD – NASA reports that the eye of Category 5 Hurricane Dorian was directly over the Abacos Islands as of the National Hurricane Center's (NHC) 3:00pm CDT advisory and is now heading towards Grand Bahama Island.
The hurricane is located about 185 miles (295 km) east of West Palm Beach, FL. Maximum sustained winds are 185 mph (295 km/h) with gusts over 200 mph.
Dorian is moving west at 7 mph. The central pressure is 911 Mb which continues to lower meaning the storm continues to intensify. This is the fifth Category 5 hurricane sustained in the last five years.
«Read the rest of this article»