Topic: Abortions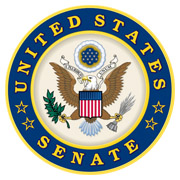 Washington, D.C. – U.S. Senators Marsha Blackburn (R-Tenn.), James Lankford (R-Okla.), Mike Braun (R-Ind.), Steve Daines (R-Mont.), Roger Wicker (R-Miss.), Thom Tillis (R-N.C.), Joni Ernst (R-Iowa), Mike Rounds (R-S.D.), Kevin Cramer (R-N.D.), Tommy Tuberville (R-Ala.), James Inhofe (R-Okla.), Rick Scott (R-Fla.), and Tim Scott (R-S.C.) reintroduced the Protecting Life and Taxpayers Act to help end taxpayer support for the abortion industry.
"For too long, the abortion industry has profited at the expense of the American taxpayer–despite sixty percent of Americans opposing the use of their hard-earned money to fund abortions," said Senator Blackburn.
«Read the rest of this article»
Written by Marsha Blackburn
U.S. Senator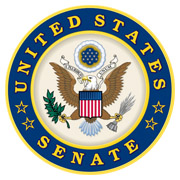 Washington, D.C. – When the shutdowns began last March, our health care facilities quickly became overwhelmed with COVID-19 Coronavirus patients. Local hospitals and clinics canceled routine appointments and treatment visits to accommodate the unprecedented strain on the system.
With much of the Volunteer State reopening, our local clinics are facing a new challenge—the Joe Biden administration's plan to divert critical health care funding in order to pay for abortions.
«Read the rest of this article»