Topic: ACA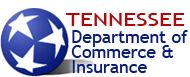 Nashville, TN – The Tennessee Department of Commerce and Insurance (TDCI) is reminding Tennesseans that open enrollment for Affordable Care Act (ACA)-compliant plans ends on March 31st, 2014. After the March 31st deadline, TDCI cautions that it may be challenging to acquire ACA-compliant plans outside of special enrollment periods.
Additionally, Tennesseans enrolled in plans that are not fully ACA-compliant, including "grandfathered," "grandmothered," or "transitional" plans, may receive notices in 2014 of premium increases upon renewal. Should these notices be received after March 31st, consumers may be left with limited coverage options. «Read the rest of this article»
Consumer Reports HealthLawHelper.org Cuts Through Opinions to Provide Consumers with the Unbiased Facts They Need to Make Decisions About Their Health Insurance Needs for 2014

Yonkers, NY – One month after the start of open enrollment in the new Health Insurance Marketplaces created by the Affordable Care Act,  a new survey conducted by the Consumer Reports National Research Center shows that many American consumers now feel more confused about the law, the insurance marketplaces and how the ACA will impact them.
The nationally representative survey asked consumers whether they felt better or less informed about the law over the last month. Participants were also asked to identify whether statements describing elements of the law were true or false. «Read the rest of this article»
Analysis Found Expensive Care Doesn't Mean Better Care

Yonkers, NY – For the fourth year in a row, Consumer Reports published rankings of hundreds of health insurance plans across the United States to help consumers determine which ones may be best for them.
This marks the first time the organization took additional steps to identify plans that both provide high-quality care and avoid costly care.
The rankings data and the "Best Value" designation come from the National Committee for Quality Assurance (NCQA), a respected non-profit health care quality measurement group. «Read the rest of this article»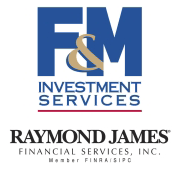 Clarksville, TN – The third quarter of the year proved quite eventful.
The Federal Reserve opted to wait a little longer before beginning to dial back its bond purchases, and a budgetary showdown in D.C. resulted in a partial government shutdown on the same day the private healthcare exchanges mandated by the 2010 Affordable Care Act (ACA) opened.
Political tensions arose over whether to defund or delay major provisions of the ACA.
«Read the rest of this article»

Nashville, TN – The Tennessee Department of Commerce and Insurance (TDCI) issued emergency rules this morning aimed at protecting Tennesseans seeking health insurance coverage through the federally facilitated marketplace (FFM), or "exchange."
The emergency rules implement Public Chapter 377 by establishing registration requirements for navigators and certified application counselors designated under the Affordable Care Act (ACA) with the responsibility to assist consumers access the FFM.  «Read the rest of this article»
Washington, D.C. – American Heart Association CEO Nancy Brown issued the following statement on the U.S. Supreme Court's ruling upholding the Affordable Care Act:
"The historic decision handed down today will benefit America's heart health for decades to come. Questions about the Affordable Care Act's constitutionality have overshadowed the law's progress. With this ruling, that uncertainty has finally been put to rest. «Read the rest of this article»