Topic: Accident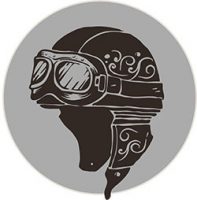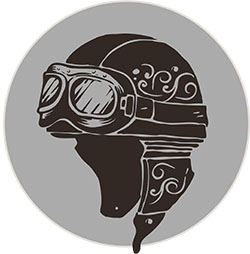 Clarksville, TN – When I first began this journey, I was struck by how welcoming bikers were. I was meeting a whole new group of people that I had NEVER met. With my background in broadcasting, it was only natural that most people knew me, or had heard of me.
I wasn't sure what to expect.
In the world I had come from, it was VERY superficial and VERY political. You really didn't know who your friends were and there were only a handful of people you could trust. Most people I had to work with only cared about what they could get from you, or what you could do for them.
«Read the rest of this article»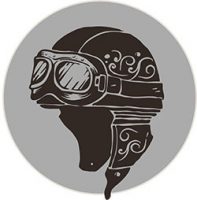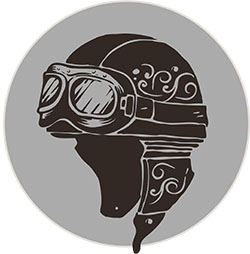 Clarksville, TN – I've had some close calls in my short time as a biker. When I first started riding, I was pretty anxious out on the road. I'm sure most of you were the same way. Experienced bikers aren't created overnight. It takes miles and miles of riding to develop great skills.
I've found myself at the end of a ride, replaying some of the potential "close calls" of the day and wondering, "what if?"
Here are a few I still remember:
I was riding in Texas, four lane highway, 75 mph. As usual, there was a knucklehead in the left lane, refusing to get in the right lane, and I passed him. As I did, I just HAD to glance over and give the driver that look.
«Read the rest of this article»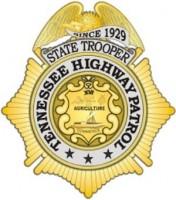 Montgomery County, TN – A Breeden Transportation Inc. tanker truck carrying a load of liquified Anhydrous Ammonia was traveling south on Highway 48/13 yesterday around noon, When it attempted to make a right turn onto Highway 149 the vehicle rolled over onto its driver side and then slid down an embankment before coming to rest.
This resulted in Highway 149 being shutdown between noon yesterday, and 12:40am this morning, but Highway 13 was kept open except for times when recovery activities were underway. Once the truck was pulled back up on the road another tanker was brought in to offload the cargo before the vehicle was towed off by Clarksville Towing (1362 College Street).
«Read the rest of this article»

Clarksville, TN – A single vehicle accident at the Riverside Drive and Crossland Avenue intersection resulted in the southbound lanes of Riverside Drive being closed for about 20-25 minutes snarling traffic in the downtown area as many drivers took to the side roads in order try to find their way around the jam.
The female driver of a green Spyder GT Convertible clipped a light pole at the intersection, and was transported from the scene by ambulance. At this time the Police Department has not released any further information on the accident.
«Read the rest of this article»

Clarksville, TN – On March 30th, 2011, around 12:33pm, a 98 Chevy Blazer, driven by Valarie Cody, 32, of Clarksville with her one year old male child as a passenger was traveling in the left lane northbound on Providence Blvd, had her attention diverted when she tried to answer a cell phone, crossed into the southbound lane, and collided head-on (around 819 Providence Blvd) with a 2005 Suzuki XL7, driven by Cyrus Milan, 44 of Georgia, who also had a passenger, James Williams, 46 of Clarksville.
«Read the rest of this article»
On June 22nd, around 11:26am, a 2002 GMC Dump Truck driven by Christopher Whitehead, 24, of Clarksville, collided with a 2008 Dodge Ram pickup driven by Jacob Young, 26 of Clarksville in the 1100 Block of Needmore Rd.  The preliminary  investigation indicates that two vehicles headed northbound on Needmore Rd were slowing down for a vehicle turning into a driveway when the Dump truck also traveling northbound attempted to stop, skidded into the oncoming lane and collided with the driver's side of the pickup truck which was traveling southbound.  Tentatively, it appears as though Jacob Young was ejected from the pickup onto the grassy surface; the passenger (name unknown) remained in the vehicle.
«Read the rest of this article»
On November 3, 2009, around 7:38 am, a two car collision resulted in two people being sent to the hospital.  A 2003 Jeep Cherokee, driven by Michelle Wylie, 34, of Clarksville  was traveling west on the 101st when a 2002 Mercedes, driven by Ward 5 City Councilwoman Candy Johnson, who was making a left from Ringgold Rd onto the 101st Parkway to head east (toward Wilma Rudolph Blvd).   The vehicles collided at the intersection of 101st Parkway and Ringgold Rd.  Candy Johnson was transported by Lifeflight to Vanderbilt and Michelle Wylie was transported by ambulance to BACH Medical Center.  There were no other passengers in the vehicles.
CPD Public Information Officer Jim Knoll stated that the Police Department would have to speak to Councilwoman Johnson before determining exactly who was at fault in this accident.
The investigation is ongoing and charges are pending.  The lead investigator is Officer David Colvin, 931-648-0656, ext. 7064.
At approximately 6:20 a.m. on Tuesday, June 3, a small truck ran into a telephone pole at the Kroger parking lot on Madison Street, breaking the base of the pole and almost knocking it onto the busy street. Rescue and repair crews arrived within minutes of the crash. Photo by Debbie Boen.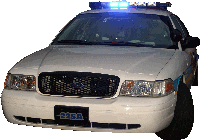 One person was injured in a two-car accident today at approximately 3:55 p.m. at the intersection of Wilma Rudolph Boulevard and Trenton Road. A red Ford was rear ended by a red GMC Pickup. The Ford started to enter the intersection and then stopped. The vehicle behind started following, and then did not see when the the vehicle in front stopped, resulting in a collision. Two females were in the front vehicle. A young male was driving the pickup truck. This accident was not related to the traffic signal located at the intersection. Four Clarksville PD units responded along with one EMS ambulance. The passenger in the red car was transported to Gateway complaining of neck pain.