Topic: ACLU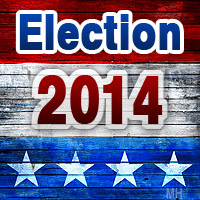 Cunningham, TN – Vince Gagliardi spoke about Amendment 1 and why you should vote yes Saturday, July 27th, 2014, at the 106th Annual Lone Oak Picnic held by the Central Civitan Club.
"Tennessee is a right to an abortion state. It is part of our state constitution. To vote yes on Amendment 1 would return the Tennessee Constitution to a neutral, altering the ruling of the Tennessee Supreme Court in 2000 allowing for a broadening rights of abortions," said Gagliardi. "The decision was made when Planned Parent Hood and ACLU sued Governor Sundquist and won. Tennessee is one of 14 states that have such a law."
«Read the rest of this article»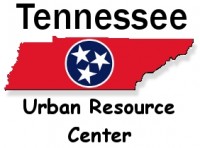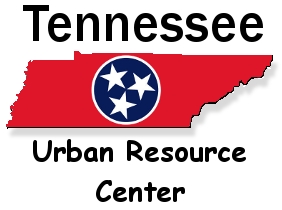 The Tennessee Urban Resource Center held a press conference to  announce that legal teams that will be involved in helping to insure that the residents of the Lincoln Homes Public Housing Projects gets a fair shake when it comes to the implementation of the City of Clarksville's Smart Growth 2030 Master Plan which calls for the demolition of the Lincoln Homes Public Housing Projects, and the relocation of its current residents.
Many residents fear that their homes will be taken away from them under this plan and that they will then be placed in housing units that are not going to be affordable to low income people.
«Read the rest of this article»
Treasurer Of Ron Paul's Campaign For Liberty Detained And Interrogated For Carrying Cash At St. Louis Airport
NEW YORK – The Transportation Security Administration (TSA) is subjecting innocent Americans to unreasonable searches and detentions that violate the Constitution, according to a lawsuit filed today by the American Civil Liberties Union. The ACLU filed the complaint on behalf of a traveler who was illegally detained and harassed by TSA agents at the airport for carrying approximately $4,700 in cash.
"Airport searches are the most common encounters between Americans and law enforcement agents. That's why it is so important for TSA agents to do the job they were trained to do and not engage in fishing expeditions that do nothing to promote flight safety," said Ben Wizner, a staff attorney with the ACLU National Security Project. "It is, of course, very important to ensure the safety of flights and keep illegal weapons and explosives off planes. But allowing TSA screeners to conduct general purpose law enforcement searches violates the Constitution while diverting limited resources from TSA's core mission of protecting safety. For the sake of public safety and constitutional values, these unlawful searches should stop."
«Read the rest of this article»
Inter – prefix: (1) between, among, in the midst. (2) reciprocal. (3) located between. (4) carried on between.
Denominational: a religious organization uniting local congregations in a single legal and administrative body.
"When the government associates one set of religious beliefs with the state and identifies nonadherents as outsiders, it encroaches upon the individual's decision about whether and how to worship?Allowing government to be a potential mouthpiece for competing religious ideas risks the sort of division that might easily spill over into suppression of rival beliefs." ~~ Supreme Court Justice Sandra Day O'Connor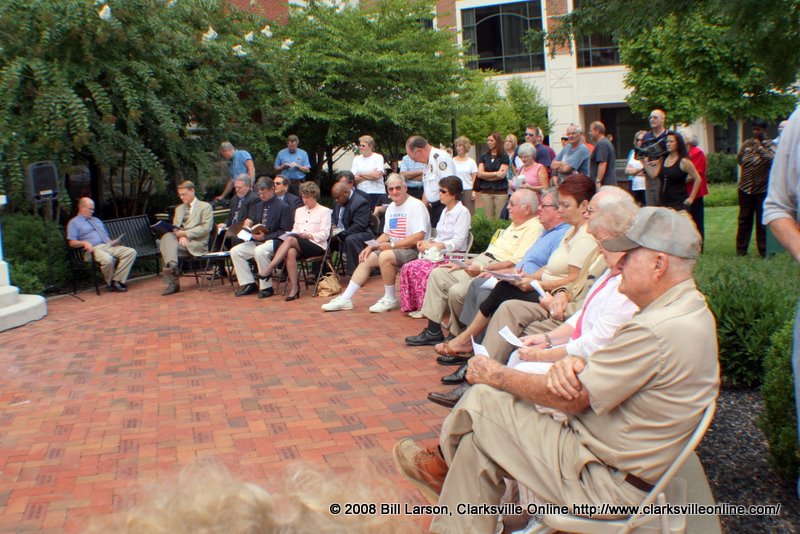 In downtown Clarksville on Thursday, September 11, congregants and legislators from varied Christian churches across the county gathered. The implied purpose of the gathering, part of a nationwide movement called Cry Out America, was to acknowledge the tragedy of September 11, 2001, an event that cost America the lives of 3,000 of its citizens on home territory, precipitated the war in Iraq and Afghanistan, which cost this country thousands of live lost or irrevocably maimed, and dug a deep hole of nearly insurmountable debt that our children will have to pay. «Read the rest of this article»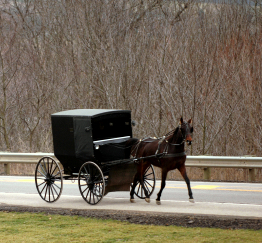 The ACLU is well-known throughout the nation but is frequently denounced by people who do not understand their mission. This organization is dedicated to the Constitution of the United States. For the ACLU, the Constitution is sacred, hallowed, and consecrated.
The ACLU focus is protecting the rights of individuals, whether they be in the minority or the majority. The ACLU shields citizens from abuse directed to minority groups. The are dedicated to defending, speaking up, and representing groups and individuals in court when said groups or individuals are threatened with loss of their constitutional rights.
An example of this singular purpose can be found in the neighboring state of Kentucky, as reported by the Associated Press. One recent headline, "ACLU to defend Amish on buggy light charges," demonstrates ACLU involvement. In that article, distributed by Associated Press, the ACLU "will defend a group of Amish men in Kentucky charged with not displaying slow moving emblems on their horse-drawn buggies." «Read the rest of this article»
Today, another hearing ended in turmoil when a 47-year-old Sudanese man, Ibrahim al-Qosi, refused representation and declared he would boycott the military commission, before which he is charged with conspiracy and providing material support to terrorism. Al-Qosi told the judge, Air Force Col. Nancy Paul, that he has been waiting for this day for four years, that he does not recognize the lawfulness of the military commission, and that he "leaves the field for you to play as you wish."
Today, the fragile and flawed system of military commissions produced a new episode in its Kafkaesque system of "justice" series. As in the famous Franz Kafka piece "Before the Law," Al-Qosi has waited "to gain entry into the law" only to discover that this unjust system was created for him (and the others declared "unlawful alien enemy combatants" by the Bush administration). In the Kafka story, the man who waits at the door until he is about to die asks the doorkeeper why, even though everyone seeks the law, no one else has come in all the years. To this question the doorkeeper replies: "No one else can gain entry, since this entrance was assigned only to you. I'm going now to close it." «Read the rest of this article»
The American Civil Liberties Union of Tennessee (ACLU-TN), joined by the national ACLU Voting Rights Project, filed a lawsuit today in federal court challenging the state's 2006 law that made the restoration of voting rights for people convicted of crimes contingent on the payment of all outstanding legal financial obligations (LFOs), namely restitution and child support fees.
According to the ACLU's lawsuit, requiring some individuals to bear anundue financial burden before voting is tantamount to a poll tax in violation of the constitutional right to vote and the Fourteenth Amendment's equal protection clause. "The legal financial obligations provision creates an undue burden on the voting rights of the economically disadvantaged," said ACLU-TN Cooperating Attorney Charles Grant, of Baker Donelson Bearman Caldwell & Berkowitz. "Although not intended, these provisions harken back to a time when Blacks, the poor and other marginalized groups were required to pay poll taxes for the privilege to vote. We are hopeful the courtwill protect the rights of all Tennessee voters, not just the ones who can afford to buy back their franchise." «Read the rest of this article»

In the waning days of this administration's tenure, President Bush's lack of interest in opinions contrary to his own is as striking as ever.  Most recently in New Mexico, a group of peaceful demonstrators was removed from the president's sight, continuing the administration's long-held tradition that dissenters should be neither seen nor heard.  Sound undemocratic? Indeed.
Last August, President Bush attended an exclusive, high-priced fundraiser for New Mexico Senator Pete Domenici.  Local activists opposed to the president's policies were, of course, not invited.  To let the president know that not everyone agreed with him, they planned to stand along his motorcade route holding up signs expressing their views, especially their opposition to the war in Iraq.
The peaceful demonstrators' attempt at free speech was quickly squashed when police officers forced them to stay at least 150 yards away from the motorcade route, walling them off by placing numerous police cars and officers on horseback between the protesters and the president.  Meanwhile, a group of Bush supporters was allowed to stand right along the motorcade route, where their "God Bless George Bush!  We pray for you!" sign was in plain view of both Bush and the journalists accompanying him. «Read the rest of this article»
The Music of this Holiday Season is uplifting a prepares emotionally and spiritually the celebration of Christmas and the New Year. Whatever the faith, music and signing is indispensable and enriches out lives whether it's sacred or secular.Joining us in our musical jubilation are myriad organizations who also recognize the values espoused in the songs, cards, and happiness of the season. In December, the American Civil Liberties Union (ACLU) Washington office joined carolers in expressing the peace, joy and hope of the season as expressed through music. «Read the rest of this article»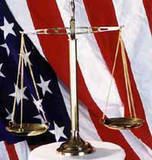 "Democracy abhors undue secrecy … an unlimited government warrant to conceal… has no place in our open society… – US District Judge Victor Marrero
At least one part of the revised USA Patriot Act of 2001 has fallen under a federal judge's gavel in a ruling that requires a court approval before investigators can order internet providers to turn over customer records. The ruling is another blow to already beleaguered Bush administration and its anti-terrorist policies.
The USA Patriot Act of 2001 (revised in 2005) is a perpetually controversial package of anti-terrorist legislation that has been sharply criticized for its apparent violations of basic constitutional rights and civil liberties.
In a 120-page ruling, US District Judge Victor Marrero supported the American Civil Liberties Union contention that the government's ability to demand records and use administrative subpoenas known as security letters without warrants or judicial review was a violation of free speech and individual rights. The letters under protest include a gag order that also prohibited businesses from disclosing that such demands were even made. Marrero said the law "substantially deters any judicial challenge." «Read the rest of this article»