Topic: Ad Council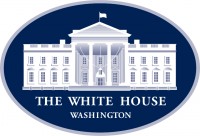 Washington, D.C. – "In a new bid to kickstart the economy and steer younger Americans to good jobs that don't require a $120,000 college degree, the Ad Council, Apple, the White House and other sponsors today are unveiling a new campaign urging potential job-seekers to 'find something new,'" Paul Bedard writes in the Washington Examiner.

"Jobs are changing—and the COVID-19 Coronavirus has accelerated the pace," says Ivanka Trump, who is co-chair of the White House's American Workforce Policy Advisory Board.
«Read the rest of this article»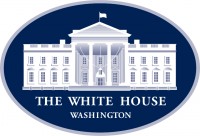 Washington, D.C. – President Donald J. Trump today announced a major partnership with the Ad Council, major media networks, and digital platforms to effectively communicate accurate and timely information directly to the American people.
This partnership is another important component of the all-of-America response to coronavirus disease 2019 (COVID-19), and will benefit high-risk populations and the general public with public service announcements (PSAs) around social distancing, personal hygiene, and mental health.
«Read the rest of this article»
Nashville, TN – If you're like most Americans, you don't know the signs of stroke.
Only 8 percent of those recently surveyed in the American Stroke Association/Ad Council Stroke Awareness Continuous Tracking Study could identify each letter in F.A.S.T., an acronym of the most common stroke warning signs.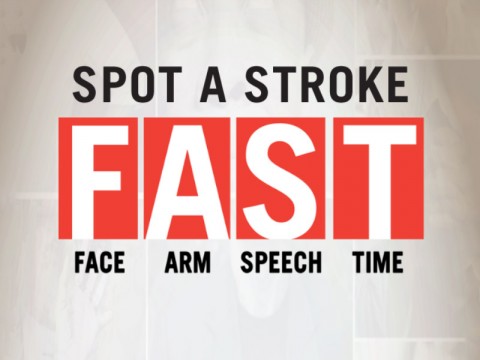 «Read the rest of this article»
September Marks National Preparedness Month

Nashville, TN – The beginning of September marks the start of National Preparedness Month. The Tennessee Department of Safety and Homeland Security encourages Tennesseans to use this month to prepare for both natural and man-made disasters, such as potential terrorists attacks. This year's preparedness month theme is "You Can Be the Hero."
"As we near the 12-year anniversary of the 9/11 terrorist attacks on the United States, we still remember the heroic acts of first responders and citizens on that day. We witnessed that same heroism earlier this year during the Boston Marathon," Commissioner Gibbons said. "We know from experience that terrorism is a real part of our lives today, and an attack can happen suddenly and without warning. It's important for citizens to become as prepared as possible for terrorist hazards and 'be the hero' in their homes, communities and state," he added. «Read the rest of this article»
American Stroke Association and Ad Council launch new national PSA campaign to help bystanders recognize and respond to warning signs of stroke F.A.S.T.
Nashville, TN – The American Heart Association/American Stroke Association and Ad Council have unveiled a new, national multimedia public service advertisement (PSA) campaign to help people recognize and respond to stroke F.A.S.T.
Every 40 seconds a stroke occurs in the United States, according to the American Heart Association/American Stroke Association. Stroke is the No. 4 killer of all Americans and the No. 1 preventable cause of disability.
«Read the rest of this article»
New Hands-Only CPR digital application lets you practice at your computer
 

Dallas, TN – Learning the simple steps of Hands-OnlyTM CPR is now even easier – and can be easy on the eyes too.
The American Heart Association has launched a new digital application at www.handsonlycpr.org/handson that walks you through the two steps of Hands-OnlyTM CPR: calling 9-1-1 and pushing hard and fast in the center of the chest until professional help arrives. You try it out on a female or male torso that you choose from a gallery of bodies. When you're done, you can share the application with friends and family via Facebook or Twitter. «Read the rest of this article»
Washington, D.C. – Up to 40% of businesses affected by a natural or man-made disaster never reopen, according to the Insurance Information Institute. In a nationwide effort to raise the business community's awareness about how to prepare their businesses and employees in the event of an emergency, the Advertising Council, in partnership with the Federal Emergency Management Agency (FEMA) and the American Red Cross, announced today the launch of new public service advertisements (PSAs) on behalf of Ready Business.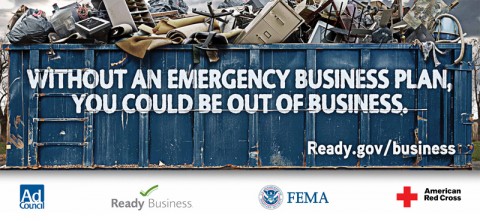 «Read the rest of this article»
USDA Forest Service and Ad Council Join DreamWorks Animation to Launch New PSAs Featuring Shrek to Help Get Children Outside and Re-connected with Nature
Washington, DC — In an effort to encourage children to spend more time outdoors and re-connect with nature, the USDA Forest Service and the Ad Council are joining DreamWorks Animation SKG, Inc. today to launch a new series of public service advertisements (PSAs) featuring characters from DreamWorks Animation's beloved Shrek films. Hank Kashdan, Associate Chief of the Forest Service, unveiled the PSAs on June 11th at the Denver Museum of Nature and Science in coordination with National Get Outdoors Day. The ads will be distributed to media outlets nationwide this week.
Children in the U.S. spend fifty percent less time outdoors than they did twenty years ago, according to the Institute for Social Research at the University of Michigan. As a result of this limited interaction with the outdoors, many children are unaware of the benefits that nature provides, including improving their physical and mental health and emotional well-being. Research shows that children who play outside have lower stress levels and more active imaginations, become fitter and leaner, develop stronger immune systems and are more likely to become environmentally conscious in the future.
«Read the rest of this article»