Topic: Add new tag
FINLAY, OH: Cooper Tire & Rubber Company's fall "Take the Money and Ride National Event" rebate promotion resulted in consumers doing just that. Due to the overwhelming response, the program is making a return and will run through April 30, 2009, with a modified lineup of eligible products.
"The national event was designed to let consumers experience the quality and performance of Cooper Tire's products firsthand," said Hal Gardner, vice president of marketing for the North American Tire Division at Cooper Tire. "With the support of our dealers, we are bringing the rebate program back in order to give a new set of consumers the same opportunity.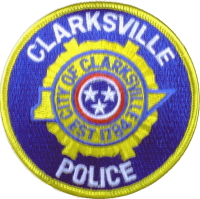 BREAKING NEWS: On February 19, 2009, at 11:02 p.m,  Officers went to 901 Cal Court to do a welfare check.  The officers knocked at the door multiple times without response.
When there was no response, officers made entry into the residence.  They found one female adult and two children deceased.  The victims names are:  1) Natalie Ann Vullo, 30, ; Diamin Lynette Shanklin, age 8; and Paul Zacharius Vullo-Nellons, age 3.
The Homicide investigation is ongoing.   The lead investigator is Detective Tim Finley, 931-648-0656, ext 4008 or contact the TIPSLINE, 931-645-8477.
The text of U.S. Attorney General Eric H. Holder Jr. is presented as part of Black History Month.
Every year, in February, we attempt to recognize and to appreciate black history. It is a worthwhile endeavor for the contributions of African Americans to this great nation are numerous and significant. Even as we fight a war against terrorism, deal with the reality of electing an African American as our President for the first time and deal with the other significant issues of the day, the need to confront our racial past, and our racial present, and to understand the history of African people in this country, endures. One cannot truly understand America without understanding the historical experience of black people in this nation. Simply put, to get to the heart of this country one must examine its racial soul. «Read the rest of this article»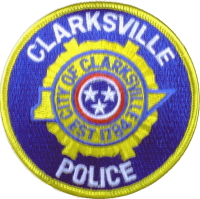 Two men face burglary charges for theft of copper wiring. On February 16, Angelo Javon Byars (B/M), 38, of 572 Nelson Rd, Guthrie, KY,  was charged with burglary with bond of $5,000 and Jonathan Lee Wiiliams (B/M),  25, of  503 Edlin St., Guthrie, KY, was charged with burglary and had a theft warrant  served when he was taken into custody and has a bond of $10,000. «Read the rest of this article»
Bears do it.  Bees do it.  Bats do it.  And snakes do it.
So why can't parents of toddlers do it?
I'm talking about hibernating that is.
When Elle-Girl was about eight-months-old I read in one of those parenting magazines that the average age for a child to sleep through the night is six months. I thought to myself that this must have been an isolated study, because my child had never slept through the night. Not once! To prevent ourselves from being total zombies my husband and I committed the "number one cardinal sin of parenting" and we brought our little pink bundle of baby in bed with us. She slept (kinda), my husband slept, and I slept every couple of hours between Elle-Girl waking up to nurse. It worked for us. Everyone was happy. «Read the rest of this article»
On Sunday, January 25th at 10:30, the Unitarian Universalists Fellowship of Clarksville will host speakers from Nashville's Magdalene House.  Everyone is invited to attend and learn about their program.
What is Magdalene House?
Women with a criminal history of prostitution and addiction are invited to stay up to two years in one of our homes rent free, in a community with other residents and no live-in staff.
During their stay, we provide a plan that is individualized for each woman that includes medical care, therapy, opportunities for addiction recovery, education and employment. Presently we have five houses and also provide an emergency safe house for four women. Our program also involves returning to the streets where Nashville prostitutes frequent as part of our continued outreach. «Read the rest of this article»
The Legal Aid Society of Middle Tennessee has announced the selection of its new president of the board of directors as, N. Houston Parks. Parks is Chief Financial Officer of First Farmers and Merchants Bank of Columbia, TN. He has a extensive association and record of service with the Legal Aid Society.
Mr. Parks has a distinguished career development path, having attained his B.A. from Rhodes College and his J.D. from the University of Tennessee. Additionally he has attended the Cannon Financial Institute and the Executive Banking Institute. His professional affiliations include the American Bar Association, the Tennessee Bar Association, and Maury County Bar Association. He has previously served as Board Vice President of the Legal Aid Society of Middle Tennessee. He has also serves on the Martin Methodist College Board of Trustees and the Maury Alliance Board of Directors. Prior to joining First Farmers, Parks practiced law in Columbia. «Read the rest of this article»
"The River Inside — Narrative and Photography" is the intriguing title of John Guider's new book, which is sure to be deemed a masterpiece by all who dive into its many-nuanced depths.  Even those of us who encounter his work in serendipitous samples can, in my experience, be profoundly affected by the universal aspects of Guider's views of the world.
I was first introduced to this Renaissance man's extraordinary journey from near the Narrows of the Harpeth to New Orleans – in a canoe – while I was "killing time" in the Nashville airport.  Reading Joe Nolan's feature of Guider in Nashville Arts Magazine revitalized my long-held preference to make time rather than kill it.  I remain so impressed with that article from October 2006, that it's held a prominent place in my room and I've re-read it several times for inspiration!
Again, on November 19, I was "killing time" waiting for my fellow "local enthusiast" to meet me at the Tennessee State Museum.  It felt utterly serendipitous when I gazed up at a glorious shot of a canoe and sunburst clouds reflecting on the Mississippi River with this exciting announcement:  The River Inside: John Guilder's Amazing Journey: October 3 through November 30. «Read the rest of this article»