Topic: AHA
AHA to Infuse Cognitive Computing, Personalization and Science-Based Standards into New Workplace Health Offering
New York City, NY – Today, the first day of American Heart Month, the American Heart Association (AHA) announced plans to develop a first of its kind workplace health solution that leverages the cognitive computing power of IBM Watson.
In the first application of Watson to cardiovascular disease, AHA, IBM, and Welltok will create a new offering that combines AHA's science-based metrics and health assessments with cognitive analytics, delivered on Welltok's health optimization platform.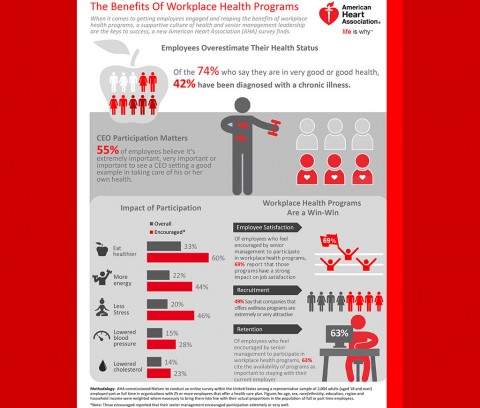 «Read the rest of this article»
Applications open to find a single Leader and Team for $75M bold new research approach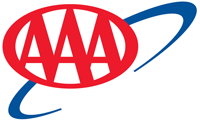 Dallas, TX – The American Heart Association (AHA) and Verily, (formerly Google Life Sciences)has announced that AstraZeneca (AZ) has joined them in a bold new approach to find a cure for coronary heart disease and improve cardiovascular health. With a commitment of $75 million dollars over at least a five year period, the three organizations have initiated the single largest research project funding one leader and team in the fight to cure coronary heart disease.
The application period for this new research enterprise officially opened January 14th at: www.onebraveidea.com.
«Read the rest of this article»
The American Heart Association CEO Roundtable launches with new survey showing American workers overestimate their health—leading to increased risk of heart disease and other serious illness
New York, NY – Only July 8th, Nancy Brown, CEO of the American Heart Association (AHA), Henry Kravis, Co-CEO and Co-Chairman of KKR & Co. L.P., Terry Lundgren, Chairman and CEO of Macy's, Inc., and 19 additional CEOs from some of America's largest companies announced the formation of the American Heart Association CEO Roundtable.
This groundbreaking initiative is designed to create a workplace culture in which healthy choices are the default choices. As part of the announcement, the AHA also released results from a new Nielsen online survey among 2,004 employees1 showing that Americans overestimate their health—putting them at greater risk for heart disease and other serious illness. «Read the rest of this article»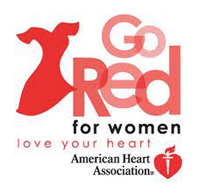 Nashville, TN – If you're "seeing red" this week, it's a good thing! Red is the color of the week and beyond, marking American Heart Month and the American Heart Association's Go Red For Women movement.
National Wear Red Day is this Friday, February 7th, a day when everyone wears red to support women's fight against heart disease, their No. 1 killer. More women die of heart disease than all forms of cancer combined.  In Tennessee, about 9000 women die each year from cardiovascular disease. Yet up to 80% of cardiovascular disease is preventable through healthy living choices we make every day.
«Read the rest of this article»