Topic: Al Ainsley
Polar Plunge at APSU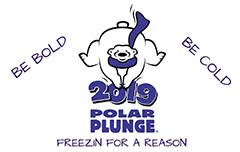 Clarksville, TN – Dozens of brave souls signed up for this year's Polar Plunge, which was held Saturday at Austin Peay State University's Foy Fitness and Recreation Center Pool. Spectators enjoyed a very eclectic costume contest, followed by teams and individuals diving into the chilly water, all to support Tennessee Special Olympics.
'Plungers' who raised money for the cause were rewarded for their fund-raising efforts with post-plunge pizza. Some prizes were awarded for costume contest winners, as well as outstanding fund-raising achievement.
«Read the rest of this article»
Clarksville, TN –

The City of Clarksville has completed the installation and activation of a new public safety radio system that will service Clarksville's first responders. The new system provides a single unified radio system for both Clarksville Police Department and Clarksville Fire Rescue.
"This is a very special day in the life of Clarksville Tennessee," said Clarksville Mayor Kim McMillan opening the ceremony announcing the activation of Clarksville Tennessee's new $7,000,000 public safety radio system. While that might seem expensive at first glance, you have to consider that funds the installation, support, and operation of the new system for the next 10 years.
«Read the rest of this article»

Clarksville, TN – On Friday, April 18th, the Clarksville Police Department hosted a retirement and promotion ceremony. Chief Al Ansley presented Sergeant David Jones with a Certificate of Retirement and Sergeants Vanatta and Skinner with Promotion Certificates.
Congratulations to Sergeant David Jones on his retirement. He served faithfully and honorably for 16 years at the Clarksville Police Department. Sgt. Jones' experience and professionalism will be missed. Also, congratulations to Detective Nathan Vanatta and Officer Beau Skinner on their promotions to the rank of Sergeant.
«Read the rest of this article»
Clarksville, TN – Captain Craig Gipson says he's been in a uniform since he was seventeen, so it was only natural that when he left military service after a twelve year career, that he would become a cop.
Now, as commander of the Clarksville Police Department's "Special Operations" unit, Gipson is responsible for everything from drugs and homicide to domestic violence and crisis negotiation.  In an interview on "Clarksville in Review" on 1400am WJZM, Gipson talked about his department. «Read the rest of this article»

Clarksville, TN – The Clarksville City Council met for their regular meeting last night where they tacked a host of issues; including the the Expansion of the Winn Materials Barge Port, creating a capital project for repairs to the Smith-Trahern mansion, and a proposal to expand the number of Package Stores allowed in the city.
The Barge Port was approved, the Capital Project for Smith-Trahern Mansion was approved, and the expansion of the liquor establishments was rejected. Read on for much more! «Read the rest of this article»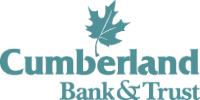 Cumberland Bank & Trust was recently presented with the Crime Free Business certification by the Clarksville Police Department (CPD). Cumberland Bank & Trust is the second business in Clarksville to receive the certification and the first business with multiple locations throughout Montgomery County to be recognized as a Crime Free Business. Ron Sleigh, President / CEO said " Cumberland Bank & Trust is excited to be a part of the Crime Free Business program and proud to be the first bank in Clarksville / Montgomery County to complete this program. CPD should be commended for their work with the Clarksville Community to promote safety in the work place."
«Read the rest of this article»