Topic: Al Westerman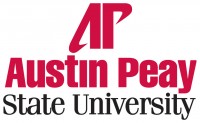 Clarksville, TN – Austin Peay State University has received a grant of more than $1.78 million to build safe rooms in the basements of the new residence halls now under construction on Drane Street.
Of the total funds awarded, the U.S. Department of Homeland Security's Federal Emergency Management Agency (FEMA) contributed more than $1.5 million, supported with an additional $250,000 from the Tennessee Emergency Management Agency (TEMA). APSU matched an additional $250,000 toward the $2 million project. «Read the rest of this article»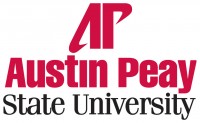 Clarksville, TN – Most Austin Peay State University students aren't relying on the sundial atop the new Hemlock Semiconductor Building to get them to class on time, but Tom Bauer, with Bauer Askew Architecture PLLC, said his firm didn't want to take any chances. They spent months researching and designing the sundial tower, which serves as a symbol of the solar technology being taught inside the facility, to make sure the archaic time-telling tool was as accurate as possible.
"That was a lot of fun, but it was challenging too," he said.
«Read the rest of this article»
Austin Peay State University is driving on the green energy highway in four new electric-powered vehicles.
APSU recently purchased the Global Electric Motorcars (GEM) as part of ongoing efforts to implement green technology on campus. The green fleet – which includes two six-passenger GEMs, one four-passenger and one two-passenger – is used by APSU staff to travel on campus for maintenance projects, deliveries and errands.
Al Westerman, director of facilities and projects at APSU, said the vehicles manufactured by Chrysler can travel about 30 miles on a single battery-electric charge.
«Read the rest of this article»
Austin Peay State University has hired a new administrator to oversee the planning of campus facilities.
Al Westerman has been named the new director of facilities, projects and planning. He began his new duties June 2. His position is part of the University's Office of Finance and Administration.
Westerman came to APSU following a six-year career as CEO and senior project manager for FM&C Co. He was a longtime employee of Fluor Corp. From 1991-2002, he served as the company's facility and project engineer and later became project manager and planner. He also was a member of the facility safety team that won the highly coveted OSHA VPP Award for 10 million safe work hours. «Read the rest of this article»