Topic: Alex Wood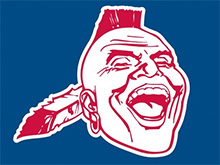 Clarksville, TN – It's easy to fly under the radar when you play on a team hell-bent on losing 100 games. The talented players tend to get the benefit of the doubt—Shelby Miller didn't pitch perfectly in every one of those starts he was unable to win, just most of them, but you wouldn't know that from listening to Chip and Joe—and the…less…talented guys bear the brunt of the blame (I can only imagine Fredi Gonzalez's whole spiel to keep his job will be, "Whaddya want from me? I thought you were going to give me real ballplayers to coach.")
Even so, I'm a little discouraged at Andrelton Simmons' development.
(DEEEEEEP breaths, everybody. It's not all bad, I promise. Andrelton Simmons is my favorite current Brave. Of course, he's one of only like, three, that I recognize, but still, this is hard on me too.)
«Read the rest of this article»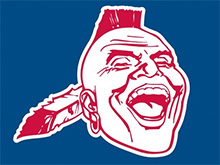 Clarksville, TN – When Ken Rosenthal's "scathing" report that Fredi Gonzalez has lost control of the Braves clubhouse broke on Tuesday, there were conflicting emotions.
On the one hand, Rosenthal swings a pretty large stick in the baseball story-breaking community; the phrase "@Ken_Rosenthal had it first" appears quite often during the trade deadline and around the Hot Stove. He's become baseball's answer to Adam Schefter—a guy with a mole in every front office or a willing voice in each clubhouse.
On the other hand, the seven-paragraph story did a lot of conclusion-drawing and not a lot of fact-revealing. Citing vaguely that he had "been hearing all season that players are frustrated with Gonzalez" is easy—I've literally no doubt whatsoever that there has been a lot of frustration with Fredi, especially in the second half and especially in the last month or so.
«Read the rest of this article»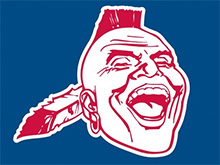 Clarksville, TN – Bit of an amazing ride for Juan Uribe, no?
He begins the season with the prohibitive favorite Los Angeles Dodgers as the starting third baseman, only he's kind of average and some Mets castoff named Justin Turner starts playing out of his mind, so the Dodgers send him to Atlanta, which wouldn't be awkward except that they did so right in the middle of a series against the Braves.
So he and his stogies and a half-dozen of his cars come to Atlanta and become sort of folk-hero-y; after all, the last time we saw him he was ruining the best chance of an extended playoff run during the Fredi Gonzalez era. But he shuffles Chris Johnson to the pine and delivers some nice moments while with the Bravos and hey, here's another photo of him smoking a big cigar with the Stanley Cup because Juan Uribe rolls like a boss.
«Read the rest of this article»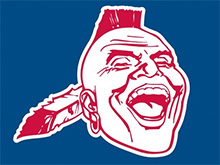 Clarksville, TN – For Fredi and John in '15
A sense they needed to glean
From CJ and JT
Miller and CB
Are they to be part of the dream?

Bethancourt is now with Gwinnett
He's clearly not ready yet
He can't hit a lick
His fielding's not slick
Pierzynski (!) looks like a much better bet
«Read the rest of this article»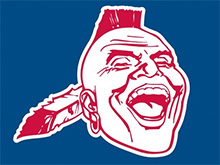 Clarksville, TN – The Atlanta Braves are a TERRIBLE offensive team.
I know this is not an earth-shattering revelation, but the lack of Freddie Freeman the last two weeks has thrown an already-limp lineup into utter disarray.
Teams cannot survive with one marquee attraction in a lineup full of has-beens, not-quites and never-weres but the subtraction of Freeman hurts the ones his presence had helped. Cameron Maybin (.229, 4 runs), Jace Peterson (.189, 2 runs) and Juan Uribe (.167, 1 extra-base hit) have all struggled during Freeman's absence, clearly suffering once opposing pitcher's no longer have to worry about working around the burly lefty.
«Read the rest of this article»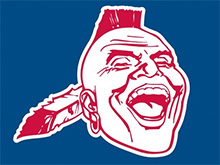 Clarksville, TN – So far, you have to hand it to John Hart. Shelby Miller, Mike Foltynewicz and Jace Peterson already look like potential long-timers, while Matt Wisler, Tyrell Jenkins and Mallex Smith show great promise.
Meanwhile, Craig Kimbrel has an ERA over 4.00 and Jason Heyward is making my MVP boasting look woefully misinformed (I swear I wasn't reverse-jinxing it, Cardinal fans – I still believe he'll be very good for someone), so Hart looks like Nostradamus right now. In fact, he's set the Braves up to be pretty good for a while at almost every spot.
Almost.
«Read the rest of this article»