Topic: Alexandria Poppendorf

Clarksville, TN – Recent Austin Peay State University (APSU) history graduate Justin Randall was home alone when the email alert popped on his screen. "I opened it up, and I just got really excited," he said. "Actually, the neighbor called the cops because they thought I was getting murdered."
«Read the rest of this article»

Clarksville, TN – Dr. Stephen Carls, professor and chair of the department of history at Union University, and Peeps go way back.
Besides just enjoying the spongy yellow candies, Carls can appreciate a bit of shared history as both Peeps and Union's Phi Alpha Theta (PAT) history honor society chapter, which he has served as advisor for since 1983, were founded the same year: 1953.
«Read the rest of this article»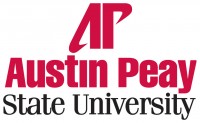 Clarksville, TN – Fashion has always been one of the ways a society leaves its mark on history. From fabric and colors emphasizing social standing to design that highlighted society's ideals of sexuality, a great deal of knowledge can be gained by studying the fashion of the time.
"Our goal (at Austin Peay State University) is to inspire our incoming freshman students and show them that history can be interesting and relevant," APSU adjunct professor Deanna Carter said. "And after discovering a collection of period women's clothing, we all decided that the pieces were a fantastic way to teach students about the social status and experiences of American women."
«Read the rest of this article»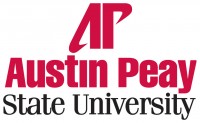 Clarksville, TN – The Dean of Austin Peay State University's College of Arts and Letters, Dr. Dixie Webb, knows first-hand the possibilities for a student pursuing a degree in history.
Webb shared those thoughts with the over 130 attendees of the annual Phi Alpha Theta (PAT) Regional History Conference, held February 28th on the campus of APSU. Founded in 1921, PAT exists to promote the study of history and is one of the largest honor societies in existence.
Students from universities across the region gathered at APSU, with Webb speaking on the value of a degree in history. Regardless of your ultimate career path, Webb said, a background in history can provide students with the tools necessary to succeed. «Read the rest of this article»