Topic: Alley Poet's Pen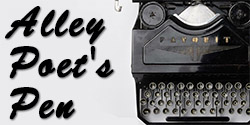 Nashville, TN – For Rent: I saw the photo of the little cottage house kitchen flashing at me from the screen of my Ipad. It had a warmth I could feel from its vintage 1947 age, but was renovated smartly with granite counters and white painted cabinets.
There was a window above the sink that looked out to a yard (always a rule for every house I've ever lived in) with streams of light shining in, and it was there I could see the tree. Thick, old, and jutting up grandly, ignoring the busy road with cars gliding by frequently, and casting shade on the "tear-down-turned modern house" that was going up next door.
«Read the rest of this article»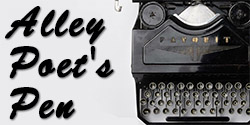 Nashville, TN – Did you ever have the dream where you discover there are other rooms in your house that you knew nothing about? This month marks my third anniversary in Nashville, and I feel a bit like I've been living in those "other rooms" for three full years. They are foreign and yet increasingly familiar the longer I stay in the south.
They say Nashville is a "five-year town," but that's for songwriters and artists looking to sign a deal. Many musicians mark each year in Music City as a reflective milestone, marking the highs and lows, wins and losses, in a tough, and often unforgiving town. To be honest, I never thought Nashville would even be a six-month town. You see, I never expected to actually live here.
«Read the rest of this article»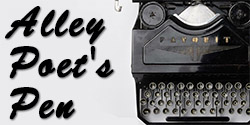 Nashville, TN – Once, in another life, I found myself seated atop the rear of a convertible Corvette in a Veteran's Day parade, cruising 5MPH down the streets of the township where I was an elected councilwoman. I'd been called up last minute (just that morning) by a fellow councilman colleague, as though I was to know of the tradition that existed each year.
There would be a program of festivities and a ceremony set up at the local park. As we waved and smiled at our neighbors and friends, I saw the councilman pull out two typed sheets of paper from the breast pocket of his suit. When I asked what it was, he said, "You know we're making speeches."
«Read the rest of this article»
*One of an occasional series of profiles that Alley Poet likes to pen of local businesses and people who make Downtown Nashville unique…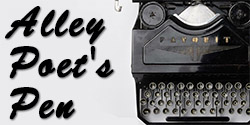 Nashville, TN – They say that color and variety make a good neighborhood or city scape. Places where your eye has something stimulating to land on can invigorate a walk, or even change a person's perspective. Most of you know I walk the Downtown Nashville city streets every day.
In spite of the bulldozing going on in Midtown and the subsequent "homogenizing" factor such overdevelopment brings, downtown (and I know, I know East Nashvillians, you've got a major indie factor!!) still seems to have its share of local flavor. One place that never disappoints is Karma Clothing on 3rd and Church.
«Read the rest of this article»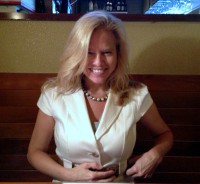 Nashville, TN – They say a good wink can reach across a room…
But I had almost forgot it existed. I might have thought it had become old fashioned: a relic of a bygone era, or only done well in the movies, perhaps by the likes of George Clooney, who seems to be caught often by photographers with one eyelid clamped down tightly.
But then it happened to me. Three times. Well, probably more times than that, but many were just downcast lashes lost in memory; I'm talking three memorable times in my life. The first can't count. (It was years ago and I was taken.) But in the past two years, I have twice had (dare I say a flirtation with?) the kind of wink that travels beyond the eye level and transforms somehow into a physical current—one of inexplicable (and downright distracting!) strength.
«Read the rest of this article»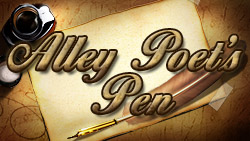 Nashville, TN – "Never Too Late…" (For an MFA)
Many people wonder what it's like to go back to school later in life to do something they were meant to do (or should have done) a long time ago. Some people dream of a long-forgotten talent being awakened, a paintbrush being lifted back up to a canvas, or delving into studies for an advanced degree in a field they're passionate about. Thankfully, in 2010, I found out what this is like.
In my case, passion was about picking up a pen. Looking into a blank page without fear—or most often into a computer screen.
«Read the rest of this article»