Topic: Alvin C. York


Clarksville, TN – The Customs House Museum and Cultural Center is located in historic downtown Clarksville, Tennessee. Come explore an entire city block featuring large gallery spaces filled with fine art, science and history.
Some of the events in September at the Museum are: In the Footsteps of Alvin York, Donna Rizzo: Rhythm in Clay, Darkroom Junkies: Structured, Raeanne Rubenstein: Sky Portraits and Family Day: "Let's Make Paper Collages".
«Read the rest of this article»


Clarksville, TN – The Crouch Gallery of the Customs House Museum has taken on a military appearance this month with the exhibit "In the Footsteps of Alvin York". This show tells the life story of the man from Pall Mall, Tennessee, in Fentress County, who became one of the most decorated American soldiers in World War I.
On October 8th, 1918, Cpl. (later Sgt.) York led seven soldiers against a much larger German force in the Argonne Forest near the small town of Chatel Chehery, France.
«Read the rest of this article»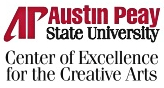 Clarksville, TN – Andrew Jackson, the seventh president of the United States, often enjoyed a nice slice of gingerbread. Alan Jackson, a famous country music star, thinks chicken salad really hits the spot. The tastes of these two well-known Tennesseans might not have much in common, but what they eat and how they came to enjoy certain foods is a fascinating part of the state's cultural history.
"With every recipe comes a tale," Gerald Gilman, Clarksville artist and arts advocate, said. "Food is evocative. It's a call from the past." «Read the rest of this article»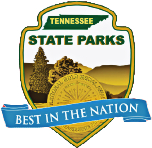 Nashville, TN – Calling all Junior Rangers! We wanted to alert you about a unique summer day camp.  On Friday, June 24th, from 1:00pm to 3:00pm, Cordell Hull Birthplace and Sgt. Alvin C. York State Parks will co-host a World War I day camp for children ages six to 14.  The camp will be held at Cordell Hull Birthplace.  There is no charge for the event and parents are encouraged to join in the fun.
 
Designed to engage young students on the history of the first world war, activities will include trench art – an opportunity to make your own helmets and dog tags.  There will be original artifacts from the Great War, along with a WWI children's booklet and the old-fashioned game "Over the Top." «Read the rest of this article»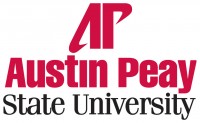 Clarksville, TN – In the vegetable world, corn has often been unfairly maligned as being a tad dull. It's small. It's yellow. It doesn't evoke the same amount of fear that greens such as broccoli do.
But Dr. Michael Birdwell, associate professor of history at Tennessee Tech University in Cookeville, wants people to understand there is an element of excitement to this vegetable. It is, after all, a key ingredient in moonshine, and it's also found in just about anything people ingest these days, from cereals to snack foods to soft drinks. «Read the rest of this article»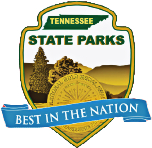 Tennessee – Honoring our veterans, great hikes, living history opportunities – these are just some of the fun Tennessee State Park activities planned in your area! Visit a Tennessee State Park and enjoy the colors, sounds and beauty of fall!
Finding a state park in your own backyard is easy to do and you don't have to spend a lot of gas money to get there!
Tennessee State Parks offer a variety of activities and events throughout the fall. From great hikes to bluegrass – there's something designed for the entire family!
Here are just a few state park events in your area. «Read the rest of this article»
Event will feature outdoor drama "Liberty!" for first time in Nashville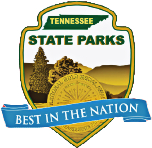 Nashville – The sixth annual Tennessee's History Festival will be held Oct. 23-24 at Bicentennial Capitol Mall State Park in Nashville. This event blends education and entertainment, allowing school groups and families alike to experience nearly five centuries of Tennessee history. Last year, the festival drew more than 6,000 visitors to the park.
A highlight at this year's festival will be the state's official outdoor drama, Liberty!, which will be performed for the first time in Nashville. For more than 30 years, Liberty! has been drawing visitors from across the country to Sycamore Shoals in northeast Tennessee to learn about the compelling stories of Tennessee's frontier territory that shaped the outcome of the Revolutionary War. Original cast and crew will be delivering special performances of Liberty! at 11 a.m. and 2 p.m. during the two-day event in the park's amphitheater. These shows are made possible by Sycamore Shoals State Park and Friends of Sycamore Shoals State Park.
"Tennessee's History Festival offers something for the entire family and all age groups," said Park Manager Mike Cole. "These actors and exhibits highlight major players and events before and after Tennessee's 213 years of statehood. We are pleased to make our park available to the many people interested in sharing and learning about Tennessee's unique history." «Read the rest of this article»