Topic: Amerian Rescue Plan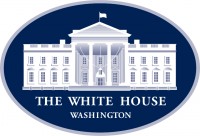 Washington, D.C. – PRESIDENT JOE BIDEN: Thank you for coming in. In the weeks that this bill has been discussed and debated, it's clear that an overwhelming percentage of the American people — Democrats, independents, our Republican friends — have made it clear — the people out there have made it clear they strongly support the American Rescue Plan.
Yesterday, with the final passage of the plan in the House of Representatives, their voices were heard and reflect- — reflected in everything we have in this bill.
«Read the rest of this article»