Topic: American Academy of Pediatrics
Washington, D.C. – Health groups Tobacco-Free Kids, American Cancer Society Cancer Action Network, American Heart Association, American Lung Association and American Academy of Pediatrics have come together for a joint statement about the Federal Tobacco to 21 Act.
Our public health and medical organizations strongly support the Tobacco to 21 Act, legislation introduced in Congress that prohibits the sale of tobacco products to anyone under the age of 21 nationwide.
«Read the rest of this article»
Washington, D.C. – Six leading public health organizations today asked federal courts to allow them to intervene in two lawsuits brought by the electronic cigarette and cigar industries against the Food and Drug Administration's 2016 rule establishing public health oversight of e-cigarettes, cigars and other previously unregulated tobacco products.
The groups expressed concern that the Trump Administration may not adequately defend the rule (known as the "deeming rule") or may seek to weaken or rescind it, putting the health of children and the public at risk.
«Read the rest of this article»
Written by John Dreyzehner, MD, MPH
Tennessee Department of Health Commissioner
and Wendy Long, MD, MPH
TennCare Deputy Director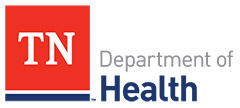 Nashville, TN – Tennessee strongly encourages communities to fluoridate their water supplies to reduce the impact of oral disease on our kids' physical, emotional and economic well-being, in particular the impact to our state's most vulnerable children.
Community water fluoridation is a proven prevention strategy fundamental to health equity and optimal health for all and the science is clear: Fluoride provides substantial benefits throughout our lives at a low cost, with $1.00 spent on fluoride saving $38.00 in future dental treatment costs.
«Read the rest of this article»
National Infant Immunization Week is April 24th-May 1st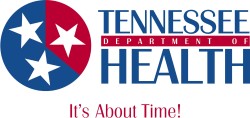 Nashville, TN – The Tennessee Department of Health is observing National Infant Immunization Week this April by educating parents about the great health and financial benefits of timely vaccination. Children born in Tennessee today will be protected from 14 different diseases through routine vaccinations by the time they reach their second birthday.
Additionally, the Centers for Disease Control and Prevention has just reported the returns on our investment in childhood vaccines, stating that for every $1.00 spent to immunize infants, society saves more than $10.00 that would have been spent on the consequences of illness and death from these preventable diseases. «Read the rest of this article»
World Breastfeeding Week is August 1st-7th, 2010

Nashville, TN — One of the many ways the Tennessee Department of Health works to make sure infants get a healthy start is by promoting breastfeeding. Breastfed babies may have less risk as they age of becoming obese, having diabetes and developing other diseases, according to numerous health studies.
Learning how to breastfeed takes time and patience, and Tennessee county health department staffers can help mothers and babies succeed at the practice. World Breastfeeding Week, observed August 1st-7th this year, is a good time to remind Tennessee mothers that breastfeeding support is available at their nearest health department clinic.
«Read the rest of this article»
Beat the Back-to-School Rush, Get Children Current on Vaccinations
 


Nashville, TN — Parents of children enrolling in child care, pre-school, Kindergarten and 7th grade should make plans now to be sure their children are up to date with their immunizations, if they have not already. Pediatric practices and county health department clinics expect to be busy all summer providing the vaccines and certificates necessary to meet the new immunization requirements that went into effect on July 1st.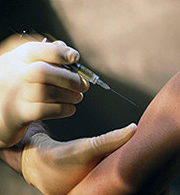 New requirements have been adopted to better protect children from serious diseases, especially those that can spread easily in a school or pre-school setting. In addition to the new 2010 requirements for those attending child care, pre-school and school, changes for new Tennessee college students go into effect in 2011. The state has also introduced a new official Tennessee Certificate of Immunization required for children starting pre-school, Kindergarten and seventh grade this fall. Children already enrolled in other grades do not need a new certificate. «Read the rest of this article»
Spare the rod, spoil the child? It's an axiom many of us grew up with. It's in the news again, though, sparking controversy over the application of corporal discipline to children by school teachers and administrators.
Nearly half of our states, including Tennessee, still allow and use corporal punishment in schools. Tennessee is among thirteen states reportedly using corporal punishment "frequently," according to the Office for Civil Rights at the U.S. Department of Education. The group said Wednesday that some 200,000 children were subjected to this practice (spanking or paddling) in the 2007-08 school year.
Surprised? Many people were. Angry? Even more people were.
In the 125-page report, "A Violent Education: Corporal Punishment of Children in U.S. Public Schools," the ACLU and Human Rights Watch found that in Texas and Mississippi children ranging in age from 3 to 19 years old are routinely physically punished for minor infractions such as chewing gum, talking back to a teacher, or violating the dress code, as well as for more serious transgressions such as fighting. Corporal punishment, legal in 21 states, typically takes the form of "paddling," during which an administrator or teacher hits a child repeatedly on the buttocks with a long wooden board. The report shows that, as a result of paddling, many children are left injured, degraded, and disengaged from school. «Read the rest of this article»