Topic: American Family Plan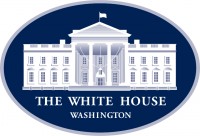 Washington, D.C. – PRESIDENT JOE BIDEN: Hello, folks. Good morning. Today, we received great news for our economy and our recovery, and for the American people.
This morning, we learned that, in May, our economy created 559,000 new jobs, the unemployment rate fell to 5.8 percent, and wages went up for American workers. That means we have now created over 2 million jobs in total since I took office — more jobs than have ever been created in the first four months of any presidency in modern history, triple the rate of my predecessor, eight times the rate of President Reagan.
«Read the rest of this article»