Topic: American Jobs Plan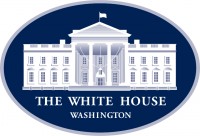 Washington, D.C. – PRESIDENT JOE BIDEN: Hello, folks. Good morning. Today, we received great news for our economy and our recovery, and for the American people.
This morning, we learned that, in May, our economy created 559,000 new jobs, the unemployment rate fell to 5.8 percent, and wages went up for American workers. That means we have now created over 2 million jobs in total since I took office — more jobs than have ever been created in the first four months of any presidency in modern history, triple the rate of my predecessor, eight times the rate of President Reagan.
«Read the rest of this article»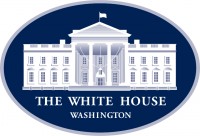 Washington, D.C. – Even after the COVID-19 Coronavirus pandemic, tens of millions of Americans will struggle to access affordable, safe, energy efficient, and resilient housing.
Across the country, 11 million families pay more than half their income on rent, 3 million families with children under six reside in homes with lead paint, thousands of working families are displaced every year as a result of extreme weather fueled by climate change, and millions of families cannot afford to purchase their own homes.
«Read the rest of this article»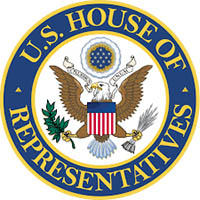 Washington, D.C – On Thursday, May 20th, 2021, U.S. Representative Mark Green introduced a Constitutional Amendment that will require a 3/5 majority of Congress to approve any legislation that increases taxes. Green said:
"It's Tax Week and the Joe Biden Administration is hard at work raising your taxes and driving your jobs overseas. Under the historic reforms passed by Congress in the Tax Cuts and Jobs Act, we saw a renewal of prosperity for all Americans with significant tax relief for American families and businesses."
«Read the rest of this article»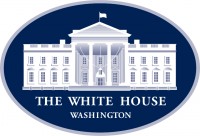 Washington, D.C. – Increasingly, the global market is shifting to electric vehicles (EVs) – tapping into EVs' potential to save families thousands of dollars, lower carbon pollution, and make the air we breathe cleaner. Yet, despite pioneering the technology, the United States is behind in the race to manufacture these vehicles and the batteries that go in them.
Today, the United States market share of plug-in electric vehicle (EV) sales is only one-third that of the Chinese EV market.
«Read the rest of this article»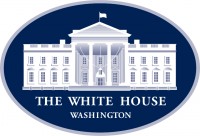 Washington, D.C. – Cybersecurity is one of the preeminent challenges of our time, which is why President Joe Biden has made strengthening U.S. cybersecurity capabilities a top priority and has already taken action to advance it, including with last week's Executive Order.
The American Jobs Plan will build on that work and deliver resilient infrastructure for the American people, including a renewed electric grid. Cybersecurity is a core part of resilience and building infrastructure of the future, and the American Jobs Plan will allocate opportunities and resources to bolster cyber defenses.
«Read the rest of this article»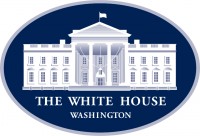 Washington, D.C. – PRESIDENT JOE BIDEN: Hello, folks. I want to update everyone on the ransomware cyberattack that impacted on the Colonial Pipeline over this past week.
As of yesterday evening, Colonial has begun restarting the flow of refined products in their pipeline.
This morning, Colonial reported that fuel is beginning to flow to a majority of the markets that they service, and they should be reaching full operational capacity as we speak — as I speak to you right now.
«Read the rest of this article»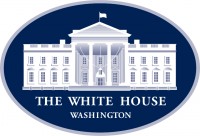 Washington, D.C. – President Joe Biden.
Madame Speaker.
Madame Vice President.
No president has ever said those words from this podium, and it's about time.
The First Lady. The Second Gentleman. Mr. Chief Justice. Members of the United States Congress and the Cabinet – and distinguished guests.
My fellow Americans.
While the setting tonight is familiar, this gathering is very different – a reminder of the extraordinary times we are in.
«Read the rest of this article»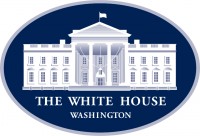 Washington, D.C. – As America works to recover from the devastating challenges of a deadly pandemic, an economic crisis, and a reckoning on race that reveals deep disparities, we need to summon a new wave of worker power to create an economy that works for everyone.
We owe it not only to those who have put in a lifetime of work but to the next generation of workers who have only known an America of rising inequality and shrinking opportunity.
«Read the rest of this article»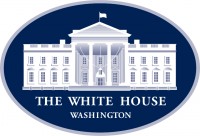 Washington, D.C. The White House Interagency Working Group on Coal and Power Plant Communities and Economic Revitalization released a report that was delivered to President Biden and included the initial recommendations from the Interagency Working Group to catalyze economic revitalization, create good-paying, union jobs, and support workers in energy communities – hard-hit coal, oil and gas, and power plant communities – across the country.
«Read the rest of this article»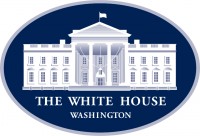 Washington, D.C. – The Joe Biden-Kamala Harris Administration is announcing six initial actions to address the gun violence public health epidemic. The recent high-profile mass shootings in Boulder – taking the lives of 10 individuals – and Atlanta – taking the lives of eight individuals, including six Asian American women – underscored the relentlessness of this epidemic.
Gun violence takes lives and leaves a lasting legacy of trauma in communities every single day in this country, even when it is not on the nightly news.
«Read the rest of this article»