Topic: American Rescue Plan
As Schools Reopen, Vital PK-12 Investments Will Address Disparities, Build Back Our Schools on a Stronger and More Equitable Foundation, and Enable America to Compete Globally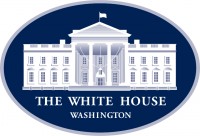 Washington, D.C. – The last year and a half have been extraordinarily challenging for America's students. As we prepare for the 2021-2022 school year, the Biden-Harris Administration is committed to helping every school safely open for full-time, in-person instruction; accelerate academic achievement, and build school communities where all students feel they belong.
At the same time, President Biden understands that addressing the immediate impact of the pandemic is not enough.
«Read the rest of this article»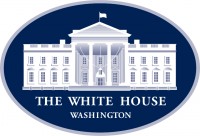 Washington, D.C. – Across America, a strong economic recovery is taking hold. Since President Biden took office, more than 3 million jobs have been created—600,000 a month on average. The American Rescue Plan is working, jumpstarting the economy and getting Americans back to work.
And critically, over two-thirds of adults are vaccinated, with our most vulnerable populations protected at even higher rates. In every state, jobs are up and American workers and families are looking ahead to a brighter future.
«Read the rest of this article»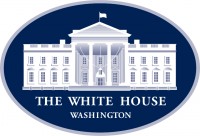 PRESIDENT JOE BIDEN: Thank you. Well, for you — anybody under the age of 13 — this has got to be boring, boring, boring for you. (Laughter.) Right? Well, I'll tell you what, we have to work something out here so that when this is over, your parents, your uncles, your aunts — whoever you're with — they owe you some ice cream or something for this. You know? (Laughter.)
Folks, it's a pleasure to be here. I'm going to take a sip here. (Drinks water.) And this — I believe this is actually a historic day — a historic day in the sense that we continue to build an economy that respects and recognizes the dignity of working-class families and middle-class families.
«Read the rest of this article»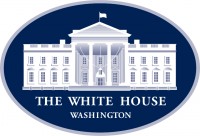 Washington, D.C. – PRESIDENT JOE BIDEN: Good morning, everyone. It is a good morning. (Laughs.) It's a good morning. As we get prepared to celebrate Independence Day, today's job news brought us something else to celebrate.
This morning we learned that, in June, our economy created 850,000 jobs. Eight hundred and fifty thousand jobs. Wages went up for American workers.
«Read the rest of this article»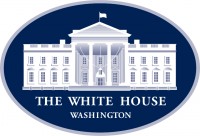 Washington, D.C. – ATTORNEY GENERAL MERRICK GARLAND: Good afternoon, Mr. President. It's good to be here with you, and with local elected and community leaders, and with representatives of law enforcement.
Protecting our communities from violent crime is a top priority for the U.S. Department of Justice and one of our most important responsibilities.
I'm glad the President brought us together today to discuss a subject of such importance to the public we serve. As our participants in today's roundtable have noted, the increase in violent crime in 2020 and early 2021 is deeply troubling.
«Read the rest of this article»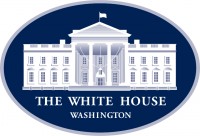 Washington, D.C. – President Biden believes that the surge in gun violence that has affected communities across the country over the last year and a half is unacceptable, and his Administration is moving decisively to act with a whole-of-government approach as we enter the summer months when cities typically experience a spike in violence.
Today, the Biden-Harris Administration is announcing a comprehensive strategy to combat gun violence and other violent crime.
«Read the rest of this article»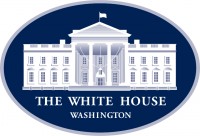 Washington, D.C. – PRESIDENT JOE BIDEN: Hello, folks. Good morning. Today, we received great news for our economy and our recovery, and for the American people.
This morning, we learned that, in May, our economy created 559,000 new jobs, the unemployment rate fell to 5.8 percent, and wages went up for American workers. That means we have now created over 2 million jobs in total since I took office — more jobs than have ever been created in the first four months of any presidency in modern history, triple the rate of my predecessor, eight times the rate of President Reagan.
«Read the rest of this article»

Nashville, TN – The Tennessee Department of Mental Health and Substance Abuse Services (TDMHSAS) is receiving more than $53 million in additional funding from the federal government to address post-COVID mental health and substance use needs.
«Read the rest of this article»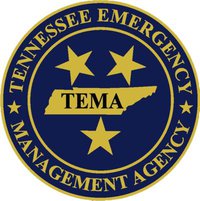 Nashville, TN – The COVID-19 Coronavirus pandemic has brought overwhelming grief to many families. The Tennessee Emergency Management Agency (TEMA) is encouraging families who have lost a loved one to apply for FEMA COVID-19 Funeral Assistance to ease some financial stress and burden caused by the virus.
Under the Coronavirus Response and Relief Supplemental Appropriations Act of 2021 and the American Rescue Plan Act of 2021, FEMA is providing financial assistance for COVID-19 Coronavirus related funeral expenses incurred after January 20th, 2020.
«Read the rest of this article»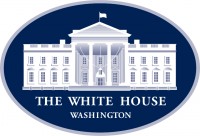 Washington, D.C. – PRESIDENT JOE BIDEN: Good afternoon. It's exactly 12:00. I want to — I want to put today's jobs report in perspective. And — look, when we came to office, we knew we were facing a once-in-a-century pandemic and a once-in-a-generation economic crisis. And we knew this wouldn't be a sprint; it would be a marathon.
Quite frankly, we are moving more rapidly than I thought we would. This morning, we learned that our economy created 266,000 jobs in April. It hadn't been adjusted again yet, but that's what it says: 266.
«Read the rest of this article»