Topic: Ames Research Center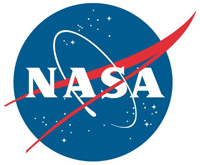 Pasadena, CA – According to NASA, the mystery of why Earth has so much water, allowing our "blue marble" to support an astounding array of life, is clearer with new research into comets.
Comets are like snowballs of rock, dust, ice, and other frozen chemicals that vaporize as they get closer to the Sun, producing the tails seen in images.
A new study reveals that the water in many comets may share a common origin with Earth's oceans, reinforcing the idea that comets played a key role in bringing water to our planet billions of years ago.
«Read the rest of this article»
NASA's Ames Research Center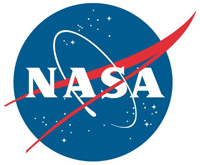 Mountain View, CA – Astronauts live in a pretty extreme environment aboard the International Space Station. Orbiting about 250 miles above the Earth in the weightlessness of microgravity, they rely on commercial cargo missions about every two months to deliver new supplies and experiments.
And yet, this place is relatively protected in terms of space radiation. The Earth's magnetic field shields space station crew from much of the radiation that can damage the DNA in our cells and lead to serious health problems.
«Read the rest of this article»
Written by Guy Webster
NASA's Jet Propulsion Laboratory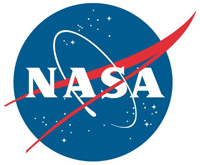 Pasadena, CA – Mars scientists are wrestling with a problem. Ample evidence says ancient Mars was sometimes wet, with water flowing and pooling on the planet's surface. Yet, the ancient sun was about one-third less warm and climate modelers struggle to produce scenarios that get the surface of Mars warm enough for keeping water unfrozen.
A leading theory is to have a thicker carbon-dioxide atmosphere forming a greenhouse-gas blanket, helping to warm the surface of ancient Mars. However, according to a new analysis of data from NASA's Mars rover Curiosity, Mars had far too little carbon dioxide about 3.5 billion years ago to provide enough greenhouse-effect warming to thaw water ice.
«Read the rest of this article»
NASA's Ames Research Center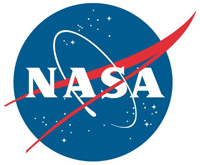 Moffett Field, CA – New NASA-funded research indicates that giant tsunamis played a fundamental role in forming Martian coastal terrain, removing much of the controversy that for decades shrouded the hypothesis that oceans existed early in Mars' history.
"Imagine a huge wall of red water the size of a high-rise building moving towards you at the speed of a jetliner," said J. Alexis P. Rodriguez, former NASA Postdoctoral Program fellow at NASA's Ames Research Center in California's Silicon Valley, and senior research scientist at the Planetary Science Institute in Tucson, Arizona. "That could be a fair way to picture it in your mind."
«Read the rest of this article»
Written by Michele Johnson
NASA's Ames Research Center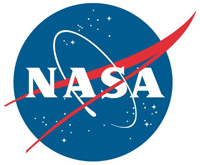 Moffett Field, CA – More than three-quarters of the planet candidates discovered by NASA's Kepler spacecraft have sizes ranging from that of Earth to that of Neptune, which is nearly four times as big as Earth. Such planets dominate the galactic census but are not represented in our own solar system. Astronomers don't know how they form or if they are made of rock, water or gas.
The Kepler team issued a report on four years of ground-based follow-up observations targeting Kepler's exoplanet systems at the American Astronomical Society meeting in Washington. These observations confirm the numerous Kepler discoveries are indeed planets and yield mass measurements of these enigmatic worlds that vary between Earth and Neptune in size.
«Read the rest of this article»
Written by Whitney Clavin
NASA's Jet Propulsion Laboratory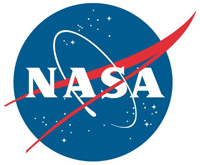 Pasadena, CA – Astronomers have discovered a pair of neighboring planets with dissimilar densities orbiting very close to each other. The planets are too close to their star to be in the so-called "habitable zone," the region in a star system where liquid water might exist on the surface, but they have the closest orbits between two planets ever confirmed.
The findings appeared in the journal Science.
«Read the rest of this article»