Topic: Ana Vidovic

Clarksville, TN – Austin Peay State University (APSU) will host a special lecture at 5:30pm Tuesday, March 3rd, 2020 so area residents can learn more about the coronavirus outbreak, about similar viruses and about how outbreaks such as this one take root and spread.
«Read the rest of this article»
The Clarksville Community Concert Association Concert Series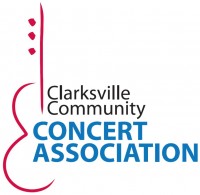 Clarksville, TN – One of the youngest and most talented virtuoso guitarists in the world, Ana Vidovic, will appear in concert Monday, February 28th at 7:30pm at the Concert Hall in the Music/Mass Communication Building of Austin Peay State University.
She started playing at age 5 and was performing internationally at age 11. Ana has won an impressive number of prizes and international competitions. Critics laud her captivating performances for the unmatched phrasing ability, pure artistry, technique and understanding the soul of the music.
«Read the rest of this article»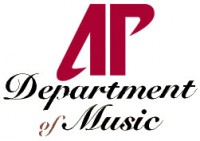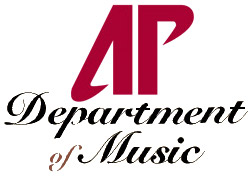 Clarksville, TN – Austin Peay State University will once again hold its annual GuitarFest, February 28th-March 3rd, bringing an exciting line-up of international guitar virtuosi to the campus. The performance line-up this year includes Croatian guitarist Ana Vidovic, Chilean guitarist Carlos Perez and the Douglas James-Pasquale Rucco guitar duo.
Vidovic, already a widely travelled international performer, recording artist and recipient of multiple international awards, will perform a program of classics by Bach, Tarrega, Albeniz, Lauro, Barrios and Castelnuovo-Tedseco at 7.30pm on Monday, February 28th in the Music/Mass Communication Building Concert Hall. Tickets for this performance, which is co-sponsored by the Clarksville Concert Artists Association and APSU's Center of Excellence for the Creative Arts, may be purchased online at www.clarksvillemusic.org or by calling the APSU Music Office at 931-221-7818. «Read the rest of this article»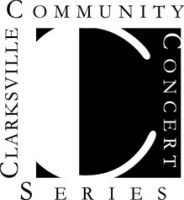 The Clarksville Community Concert Association presented an evening with Todd Hill and his Orchestra at the Music and Mass Communications building at APSU on Tuesday September 7th 2010.  The Orchestra is a crowd favorite and generally performs once a year. This however was a special bonus concert and was paid for by an anonymous donor in memory of cherished community members  (See list below). The concert kicked off the Clarksville Community Concert Association's 2010-11 Community Concert Series which features five concerts from some of the world's best musicians
Todd Hill & his Orchestra 's repertoire features an amazing selection of Swing and Jazz, including numbers from Bennie Goodman, Count Baise, Dizzy Gillespie, Duke Ellington, Frank Foster, George Gershwin, Glenn Miller, and many more. Performing for over twenty-five years. The Orchestra has been featured at a number of venues, ranging from Mississippi Casinos to upscale Concert Halls. The vast majority of the musicians in the Orchestra have been members for more than fifteen years, eight members have served over twenty years.
«Read the rest of this article»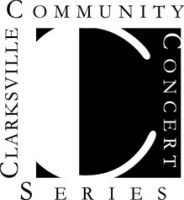 The Clarksville Community Concert Association (CCCA) closed out their 2009-2010 season with a reception hosted by APSU president Tim Hall and his wife Lee at Archwood on Austin Peay State University, during which the CCCA announced their 2010-2011 season's schedule, followed by jazz concert given by the Joel Frahm Quartet.
The last season kicked off with the Todd Hill Orchestra with their big band sound, which was a wonderful concert. Next was Gabriella Montero an emerging improvisational pianist, bringing back a type of classical music that was prevalent in the 19th century, and is undergoing a resurgence today. Mid-season was the Massenkoff Russian Folk Festival, which was a little bit different for the CCCA, as they combine music, dance, and song in their performances. They were followed by the Gateway Chamber Ensemble who were promoting the inaugural album Wind Serenades of Mozart and Strauss. Finishing off the Season was the Joel Frahm and his Quartet.
«Read the rest of this article»