Topic: APSU Animal Science Facility
Nashville, TN – Tennessee State Representative Curtis Johnson (R–Clarksville) today announced Montgomery County is set to receive several important appropriations through the 2013-2014 fiscal year budget passed by the Tennessee General Assembly late last week.  The news came after Representative Johnson offered several key amendments to Governor Haslam's official budget to include this important funding.
The first project allocates $4.3 million for the new Clarksville Veterans' Nursing Home. Once complete, the veterans' home is expected to create nearly 100 jobs and have an economic input around $6.6 million. Similar facilities are located in Murfreesboro, Humboldt, and Knox County. According to state officials, there are 22,389 veterans in Montgomery County. Of those, 3,313 are over the age of 65. «Read the rest of this article»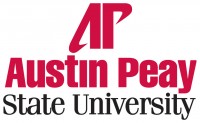 Clarksville, TN – In 1961, a group of Austin Peay State College agriculture students built a hay barn at the school's farm off Pickens Road to house an animal husbandry operation.
At the time, the facility was more than adequate for the small college, but in recent years, the University's Department of Agriculture has experienced unprecedented growth.
«Read the rest of this article»