Topic: APSU Center of Excellence for the Creative Arts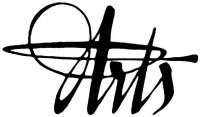 A comment made by someone at Thursday's art walk struck me as really quite insightful, they pointed out just how much the arts community in Clarksville, TN has grown.
Indeed with events like the First Thursday Art Walk, the Customs House Museum, the D.A.C. Gallery, the new APSU Downtown Gallery, Jammin' in the Alley, Beachaven's Jazz on the Lawn, Silke's Old World Bread's Evening with the Artist, the professional performances conducted by the Roxy Regional Theatre, the Community Concert Association's Concert Series, Rivers & Spires, Riverfest, and the many events sponsored by the APSU Center of Excellence for the Creative Arts, they have a point!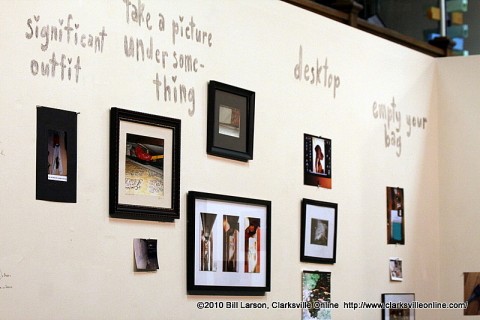 «Read the rest of this article»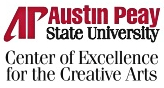 In fall of 1983, Clarksville's arts community received a major boost when Tom Thayer and John McDonald converted an old, downtown movie house into the Roxy Regional Theatre. The historic building on Franklin Street, with its famed neon sign, soon became a cultural hub for the area.
Twenty-seven years and more than 200 productions later, the theater is still thriving. At 7:30pm on June 10th, the Austin Peay State University Center of Excellence for the Creative Arts will host a special Spring Salon event at the Roxy, featuring an evening with both McDonald and Thayer.
«Read the rest of this article»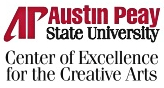 The Center of Excellence for the Creative Arts at Austin Peay State University presented  Poet Malcolm Glass in "Poetry's Biggest Secrets Finally Revealed: A Reading with Commentary" on May 17th 2010. The event was part of their Spring Salon Series.  These once a month artistic interludes feature distinguished local artists and arts organizations, followed by refreshment and good conversation. All Spring Salon Series events are free of charge and no RSVP is necessary.
His reading was lively and entertaining, and involved frequent audience participation. With his gracious permission Clarksville Online is able to offer you video of his reading.
«Read the rest of this article»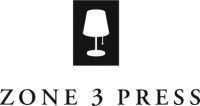 In 1985, Austin Peay State University English professors David Till and Malcolm Glass shared an ambitious dream. They wanted to create one of the south's pre-eminent poetry journals, publishing only works of high artistic merit.
They settled on the name "Zone 3" for their new magazine, in reference to the temperate zone that encompasses Clarksville, and the APSU Center of Excellence for the Creative Arts agreed to publish a few issues. It was a risky venture. Thousands of literary journals are founded each year, only to fold because of small readerships and financial constraints.
«Read the rest of this article»
Austin Peay State University will host a five-day Guitar Workshop from June 28-July 2, directed by APSU professor of music Dr. Stanley Yates.
The workshop will feature an outstanding artist-faculty roster that includes Stephen Aron (guitar professor, Oberlin Conservatory of Music and University of Akron), Mir Ali (virtuoso classical guitarist), Roger Hudson (APSU adjunct guitar faculty and Fingerstyle Magazine columnist) and the Huston-Todd Duo, along with virtuoso fingerstyle guitarists Richard Smith and Tim Thompson – both former national fingerstyle champions.
The intensive five-day workshop is open to classical and fingerstyle guitarists of all ages and playing levels and will include daily technique sessions, ensemble (group) rehearsals, masterclasses, lectures and evening concerts. «Read the rest of this article»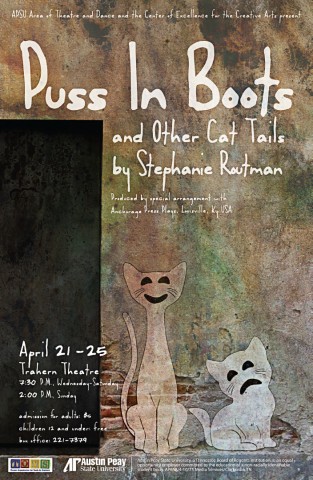 It is often hard for a parent with younger children to find wholesome entertainment to enjoy together as a family. However Austin Peay State University is doing their best to take care of that with a slate of Concerts, Art shows, and Dance & Theatre productions. Many of these events are free, or very low cost.
The APSU Department of Theatre and Dance along with the APSU Center of Excellence for the Creative Arts and the Theatre Organization for Youth by Students are currently staging a production of Puss in Boots and other Cat tales at the Trahern Theatre from April 21st-25th. Showtimes are 7:30 pm Wednesday-Saturday, and at 2:00 pm on Sunday.
This show is great for children of all ages. "Puss in Boots and Other Cat Tails" was written by Stephanie Routman, and is directed by Ricky Steven Young. It has an approximate runnning time of 50 minutes. Admission is free for children 12 and younger, and $5 for everyone else.
«Read the rest of this article»
The APSU Center of Excellence for the Creative Arts together with the Wilbur N. Daniels African American Cultural Center brought in the incredibly talented Poet Afaa Michael Weaver to do a reading at Austin Peay State University on Monday.
The reading was originally scheduled for February 1st 2010 to coincide with Black History month, but was snowed out. It was rescheduled it for the month of April, which luckily is National Poetry month.
Around 25 people gathered in room 303 in the Morgan University Center to hear Afaa Weaver read from his myriad of works. We were a mixed bunch, students, faculty, and the general public. The ages of the attendees ranged from young to the white haired crowd. But everyone had something in common, the love of Poetry and the desire to hear it spoken by the author who wrote it.
Hearing an author read their work  be it fiction, or poetry; is always a special occasion. The author paints a scene using his words in much the same way as a painter does with his brush, and the resulting imagery is just as vivid.
«Read the rest of this article»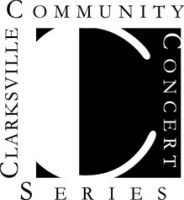 The Clarksville Community Concert Association (CCCA) closed out their 2009-2010 season with a reception hosted by APSU president Tim Hall and his wife Lee at Archwood on Austin Peay State University, during which the CCCA announced their 2010-2011 season's schedule, followed by jazz concert given by the Joel Frahm Quartet.
The last season kicked off with the Todd Hill Orchestra with their big band sound, which was a wonderful concert. Next was Gabriella Montero an emerging improvisational pianist, bringing back a type of classical music that was prevalent in the 19th century, and is undergoing a resurgence today. Mid-season was the Massenkoff Russian Folk Festival, which was a little bit different for the CCCA, as they combine music, dance, and song in their performances. They were followed by the Gateway Chamber Ensemble who were promoting the inaugural album Wind Serenades of Mozart and Strauss. Finishing off the Season was the Joel Frahm and his Quartet.
«Read the rest of this article»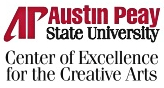 The spring is unpredictable. A sunny afternoon gives way to showers and thunderstorms. A cold morning turns into a humid, 80-degree day. The season has a spontaneity and energy similar to that of a jazz riff. That's why it's fitting that this week, when the trees continue to blossom purple and white, The 49th Annual Mid-South Jazz Festival returns to Austin Peay State University.
For almost five decades, this event has brought top artists to the region including Gary Burton, Kurt Elling, the T.S. Monk Sextet and Sam Yahel and the Yellow Jackets.
The festival also has provided great exposure to jazz through instructional activities and performances for students, teachers and the community.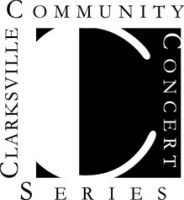 Nationally hailed jazz ensemble the Joel Frahm Quartet headline this year's festival. New York Times critic Ben Ratliff wrote that Frahm "sounds extremely comfortable playing the tenor saxophone," which is what he'll do for audiences in Clarksville this weekend. The Community Concert Series concert begins at 7:30 p.m., Saturday, April 10, in the APSU Music/Mass Communication Concert Hall. «Read the rest of this article»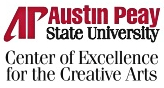 The Austin Peay State University Center of Excellence for the Creative Arts, in partnership with the Customs House Museum, will present the independent documentary film "Bleacher Boys" at 2 p.m., April 3 in the Clement Auditorium on the APSU campus. Following the film, audience members will be able to ask questions of the director, Karen Hunter. This event, which is part of The Southern Circuit Tour of Independent Filmmakers, is free for Austin Peay students and the general public.
"Bleacher Boys" is a story of five men who shared a common dream as boys: the dream of growing up and playing Major League Baseball. Five men, each of whose dreams were dashed at an early age due to blindness. Five men, whose stories differ in detail, yet share that one common element. Their stories unfold in chapters like the innings of a baseball game with them sitting in the bleachers. Each inning becomes a chapter from their lives as they relate the hardships of overcoming the painful reality of never seeing again, to the struggle to create a new dream. All are masterful storytellers whose tales become easy for us to identify with and whose perseverance we can admire.
«Read the rest of this article»