Topic: APSU College of Business and the Martha Dickerson Eriksson College of Education
Austin Peay State University (APSU)

Clarksville, TN – Michael Johnson, a Northwest High School music teacher, can't stop thinking about leadership strategies. For the last seven or eight months, he's fixated on the topic, causing him to scrutinize his conversations with students and colleagues.
«Read the rest of this article»
Austin Peay State University (APSU)

Clarksville, TN – For the last several years, Austin Peay State University (APSU) and the Clarksville-Montgomery County School System (CMCSS) have worked together almost on autopilot.
The APSU Eriksson College of Education sent juniors and seniors to practice teaching at local schools, and the district looked for classrooms to place these would-be teachers.
«Read the rest of this article»
Austin Peay State University

Clarksville, TN – Dr. Benita Bruster's cell phone pings all day with messages from WeChat—a popular Chinese social media app.
The Austin Peay State University professor and chair of the APSU Department of Teaching and Learning within the Eriksson College of Education downloaded the app earlier this summer, while on a recruiting trip to China, and now whenever she picks up her phone, she learns of another potential international student eager to study at APSU.
«Read the rest of this article»

Clarksville, TN – In his retirement, Dr. Philander Claxton, the former U.S. Commissioner of Education under Presidents Taft, Wilson and Harding, felt a lingering nostalgia for his time in Clarksville, where he served as the second president of Austin Peay Normal School. He retired from the school in 1946.
"I accepted the presidency of Austin Peay Normal School because it had been founded for the purpose of preparing teachers for the rural schools," the 90-year-old Claxton wrote in 1953. "As long as I was president, I did all I could to hold it to that purpose, which was and still is the most difficult and important part of an educational system."
«Read the rest of this article»

Clarksville, TN – Informed by years spent as a school teacher, Dr. Prentice Chandler, dean of Austin Peay State University's Martha Dickerson Eriksson College of Education, recognized a deficiency in the way social studies are taught in the classroom.
While disciplines like history, geography, political science, economics and psychology are addressed in-depth, Chandler and many other experts in the field noted a lack of attention to a major component of society — race, or more importantly, how race relates to our place in the world.
«Read the rest of this article»

Clarksville, TN – On June 21st, Austin Peay State Univeristy (APSU) hosted an educational summit, "Preparing for the Big Event," which provided elementary and middle school teachers from across Middle Tennessee with strategies on how to incorporate the eclipse into subjects such as science, mathematics, language arts, art and music.
More than 4,000 years ago, Chung K'ang, the fourth emperor of the Hea dynasty in China, reportedly executed two astronomers named Hi and Ho because they didn't predict a solar eclipse.
«Read the rest of this article»

Clarksville, TN – As a teenager, Lynn Von Hagen dreamed of working as a biologist in Africa. She raised money for conservation groups, like the World Wildlife Fund, and she often found herself staring at photographs of lions and elephants in the pages of National Geographic.
In the early 1990s, Hagen decided to enroll at Vol State Community College, but after earning her associate degree in 1993, she put her dream of becoming abiologist on hold.
«Read the rest of this article»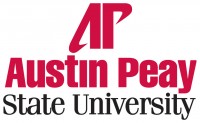 Clarksville, TN – Mike Krause is the type of person who likes a challenge. In the fall of 2006, he completed his bachelor's degree at Austin Peay State University while still serving as a soldier in the 101st Airborne Division.
Eight years later, as executive director of the Tennessee Promise and Drive to 55 Initiative in the Office of Governor Bill Haslam, he is in charge of one of the most ambitious programs in the state's history.
«Read the rest of this article»